The Modern Warfare 2 X Burger King Skin That U.S. Fans Won't Be Able To Get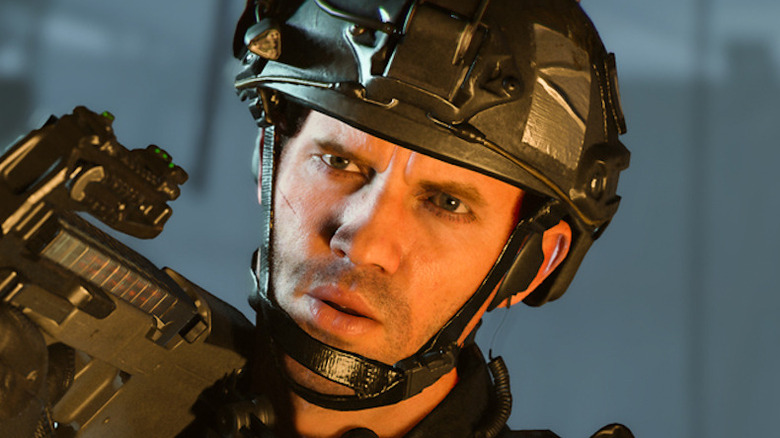 Activision Blizzard Inc.
Burger King has once again entered the gaming world in a way that no one expected. The fast food chain isn't teasing a new console from Sony this time around, but they are joining forces with Activision to release a new Burger King operator skin for use within "Call of Duty: Modern Warfare 2 (2022)." Now, if players so desire, they can shoot their way through the newest multiplayer modes of "Modern Warfare 2" while sporting a stylized Burger King tee.
This unexpected crossover, officially dubbed the "Burger Town" skin, is obtainable when players purchase specific meals through the website or app for Burger King (or Hungry Jack's for Australian players) and it also comes with a code for an hour of double XP.  However, not everyone will be able to acquire the unique skin. For unknown reasons, this particular "Call of Duty" promo is not available anywhere in the United States. 
United States fans won't be able to acquire the Burger Town operator skin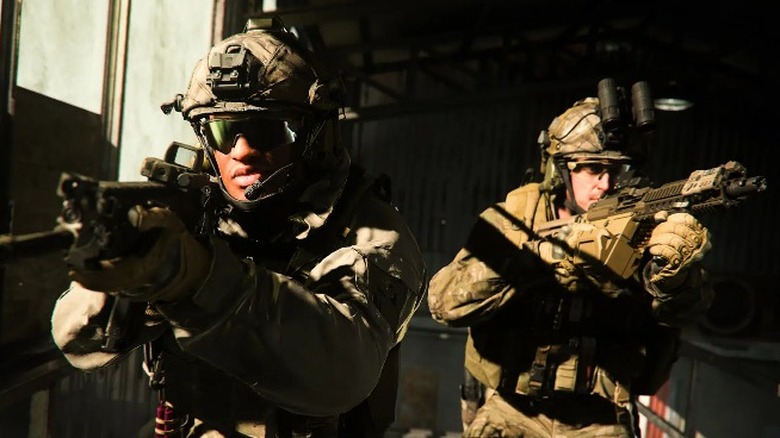 Activision Blizzard Inc.
As pointed out by GameRant, there's an enormous list of countries where players can acquire the "Burger Town" skin. More than 35 different countries, in fact. However, American players are out of luck, and they're not happy about it. Twitter user NickyDubs716 finds the situation ironic, pointing out, "So [an] American made game and American made burger company but we don't get the promotion." Several other users shared NickyDubs716's point of view, but there are others determined to get the skin by any means necessary.
Enthusiastic "Call of Duty" fans like ContentTwits have taken to Twitter to plea with residents outside of the United States for assistance. "Anyone wanna buy themselves an extra meal overseas from US and slide me a code! I'll pay for your meal. It'd mean a lot!" Fans eager to get their hands on the skin have offered to pay through Venmo, Cash App, or Chime just to get a code before the promo inevitably comes to an end.
At the same time, the skin itself has also caused some fans to make an interesting connection. Due to the "Burger Town" skin's mustache and stylized sunglasses, some are saying it bears a striking resemblance to popular streamer Dr Disrespect. In the past, Dr Disrespect has explained he had a huge falling out with the "Call of Duty" franchise that, as a result, led to him losing a partnership with the series. With this rocky relationship in mind, it's unlikely that the "Burger Town" operator skin is connected to Beahm, but there are some who feel Activision is using the streamer's likeness.