Bayonetta Actress' Charity List Has Fans Dropping Her Fast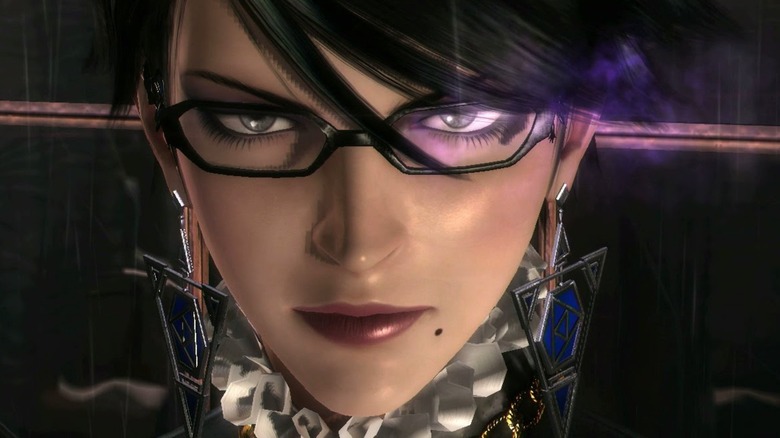 Nintendo
On October 15, former "Bayonetta" voice actor Hellena Taylor accused Platinum Games of offering her too little pay to reprise the titular role, and said Jennifer Hale replacing her was a "betrayal." After the company released a statement supporting Hale, Taylor herself seemingly confirmed reports from Bloomberg's Jason Schreier that she was offered more for the role than she initially implied. Fans felt misled by the former voice actress, who said she was offered $4,000 to come back to the series when that amount was actually just for a cameo — according to Schreier, Taylor was in fact originally offered around $15,000 to return for "Bayonetta 3." She also claimed that the franchise was worth at least $450 million, a figure that some think was fabricated.
In the first round of videos she tweeted out, Taylor urged "Bayonetta" fans to donate to charity instead of buying the third game, and said that she donated all of her gaming conference autograph fees to certain charities as well. On October 27, 2022, she finally listed these charities in a tweet thread – and one in particular stood out to fans.
@PetsforVets @LAMDAdrama (Student Pizza Fund)@DogsTrust https://t.co/zcg1ROff0n (Your local branch) @TeamRubicon @BB4LifeKY @TheHALOTrust @StMonica90403 (Brother Andre Medical Centre, Dandora, Kenya,) @KCFoundationUK @acn_uk https://t.co/RjMHglGDVg

— Hellena Taylor (@hellenataylor) October 28, 2022
In addition to internationally respected groups like Doctors Without Borders and Team Rubicon, and UK charities like Dog's Trust and The Silver Line, Taylor also listed Billboards for Life KY — an anti-abortion organization from Kentucky, in the United States. Fans responded swiftly to the charity's inclusion in Taylor's tweet.
Fans respond to Hellena Taylor's charity list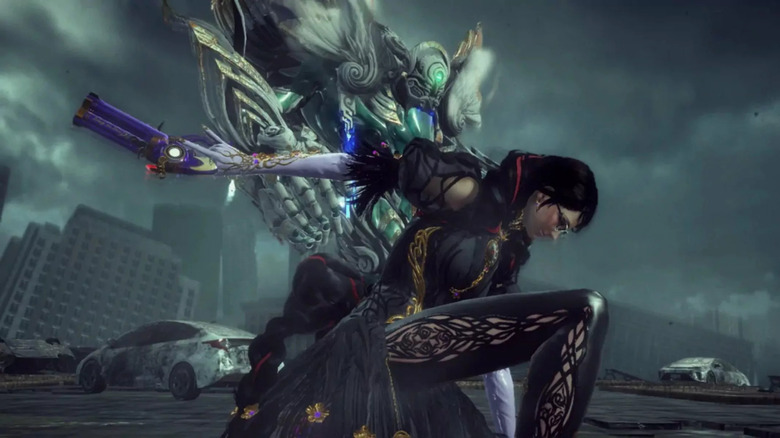 Nintendo
Billboards for Life is a tax-exempt apostate based in Louisville, Kentucky whose stated goal is to "blanket cities and towns with Catholic Pro-Life Billboards." The inclusion of a pro-life organization in this list isn't totally out of left field, as Taylor does mention another Catholic charity, but the fan response has been overwhelmingly negative. Some fans are confused as to why the voice actress would willingly tell fans that their autograph fees went to a Catholic anti-abortion organization.
Jason Schreier also weighed in on Taylor post as well, tweeting, "Even putting aside personal beliefs, it's pretty wild that this choice of 'charity' isn't to help out women in tough spots or try to offer guidance — it's to yell at people on the highway."
One fan said "long live Jennifer Hale" and praised "Bayonetta 3" after they realized one of the charities was anti-abortion. The sentiment was shared by many, with most users simply saying that the anti-abortion charity was enough to make them stop defending her. Some pivoted the conversation back to her initial accusation, ridiculing her for "moving with this narrative" of charity. There were also a lot of fans who said that this latest move from Taylor actually convinced them to buy "Bayonetta 3." 
It's a complicated situation for "Bayonetta" fans, but "Bayonetta 3" is unlikely to see significantly lower sales from this event. One angered Twitter user even ironically said Taylor did "more for Bayonetta 3 than probably anyone else ever could have."