Call Of Duty: Modern Warfare 2's Hotel Explosion Might Cause A Lawsuit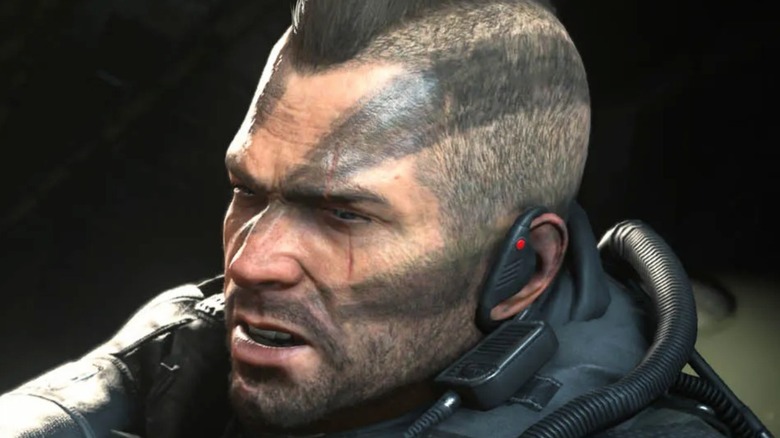 Activision
It may not take long to beat the campaign of "Call of Duty: Modern Warfare 2," but the game makes up for that brevity by offering up an unprecedented level of photorealism for the series. Fans have lavished praise on the game's environments, with some noting its lifelike depiction of Amsterdam as a particular highlight (via Eurogamer). However, it seems that Infinity Ward's dedication to faithfully depicting real-world locations may have put its parent company, Activision Blizzard, in the direct line of fire of a lawsuit.
The massive game publisher has gotten into hot water with a real-life Amsterdam hotel over the use of its likeness in the latest "Call of Duty" title. The staff of the Conservatorium Hotel, which serves as the real-life mirror and inspiration for the Breenbergh Hotel in the game, have indicated that Activision Blizzard did not consult them before using the location's likeness (via de Volksrant). They aren't too happy with the game's portrayal of the location either. The hotel features prominently in the "Breenbergh Hotel" multiplayer map, but it also shows up in the single-player campaign, where it meets a fiery and destructive end via a massive explosion. Between the circumstances and nature of the hotel's depiction, Activision Blizzard could possibly face a lawsuit from the location's real-world counterpart.
The Conservatorium Hotel could pursue a lawsuit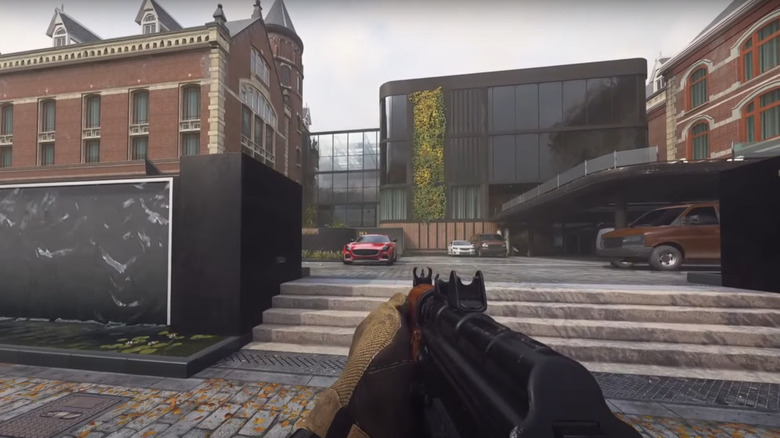 Activision
The Conservatorium Hotel's manager Roy Tomassen spoke about the game's use of the building's likeness to de Volksrant. "We have taken note of the fact that the Conservatorium Hotel is undesirably the scene of the new Call of Duty," he said. "More generally, we don't support games that seem to encourage the use of violence. The game in no way reflects our core values and we regret our apparent and unwanted involvement."
Tomassen didn't explicitly mention that the hotel might pursue a lawsuit, but the possibility remains. Though Infinity Ward changed the name of the hotel, the uncleared use of its likeness could give the staff some legal footing.
The "Call of Duty" developer has previously faced trouble for ostensibly mirroring reality. A film writer sued and subsequently settled with Activision Blizzard in 2021, claiming that their original character's likeness inspired the appearance of Mara in 2019's "Call of Duty: Modern Warfare." Wrestling star Booker T also lost a lawsuit against the company, claiming that his likeness inspired a character. Beyond that, automotive manufacturer AM General sued Activision Blizzard in 2020 over its use of Humvees in "Call of Duty" titles, though the case was dismissed (via GamesIndustry.biz).
It remains to be seen whether the Conservatorium Hotel stacks another lawsuit on Activision Blizzard's plate. If it does, the "Breenbergh Hotel" could become another "Call of Duty" map you'll never see again in future games.