Why Dr Disrespect Is Telling Elon Musk To Wake Up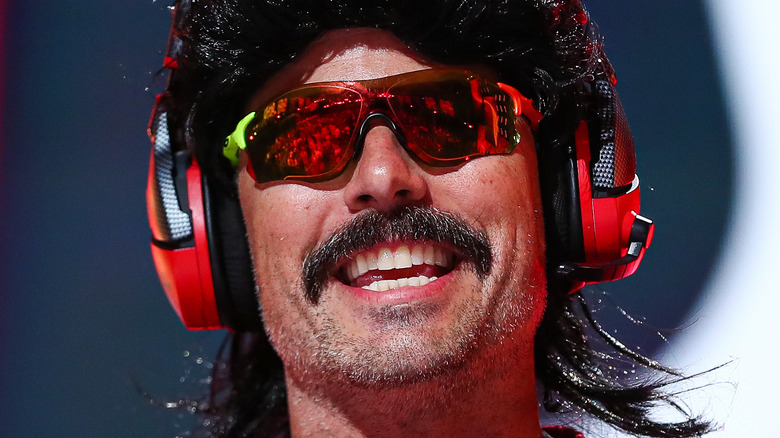 Kevin Sabitus/Getty Images
It looks like Elon Musk is the subject of Dr Disrespect's latest callout.
The Tesla and SpaceX executive has recently been the subject of some substantial buzz due to his emergence as Twitter's new CEO. Musk has been quick to start leaving his mark on the platform, immediately dismissing Twitter's board to become the sole director and publicly voicing his ideas for restructuring Twitter's content policies. One particularly controversial idea that Musk plans to roll out pertains to a proposed $20-per-month charge for Twitter accounts to keep their "blue check" verified account badge (via The Verge).
Of course, Dr Disrespect has never been one to shy away from airing his grievances with major companies and brands. Earlier in 2022, the streamer slammed YouTube for being unsupportive, and he also had a huge falling out with "Call of Duty" due to criticizing Activision Blizzard too much. Now, the popular content creator has directed some choice words at Musk regarding his recent approach to Twitter and policy changes.
Dr Disrespect has a different idea for Twitter's blue check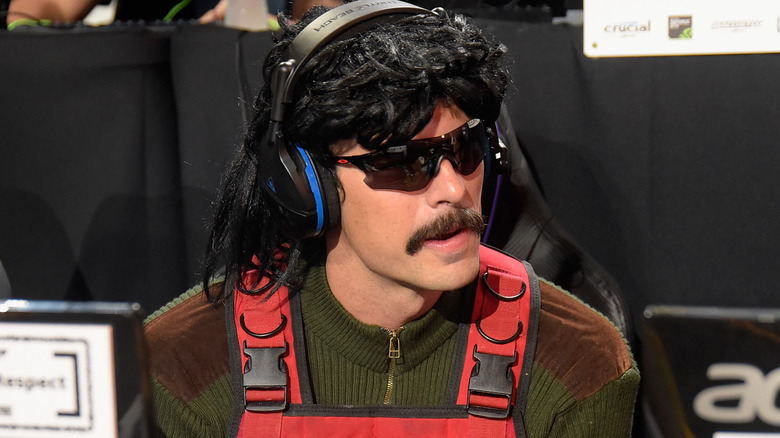 Michael Tullberg/Getty Images
During a Twitter dispute between author Stephen King and Musk over the blue check controversy, Dr Disrespect chimed in with some ideas of his own. "Let the 2x give you a thought..." Disrespect tweeted at Musk. "Allow face scan/retinal scan into a 'blue check mode' similar to iPhone unlock through face scan. But in this case only while scan is active, a tweet is created alongside unique code coinciding with that instance." The content creator ended his message with a final address to the Twitter owner: "Let's wake up... Elon."
Disrespect, who currently possesses a verified account on Twitter, seems to be among the users who believe that Musk could be taking better steps to steer the social media platform in the right direction. However, other Twitter users quickly pointed out the potential issues with Disrespect's suggestion. "I don't think more mass collection of our personal data is the answer here," One commenter replied. "I'm going to have to disagree."
Twitter gaming news account Nibel shut down on its own accord in late October, labeling Musk's takeover as one component of the decision. While it's impossible to know how other personalities on Twitter will react, like Nibel, there's always the chance they could follow suit. Only time will tell if Dr Disrespect or any other notable individuals take any further action to protest the platform's changes.