Fans Finally Know The Lobby Size Of Call Of Duty Warzone 2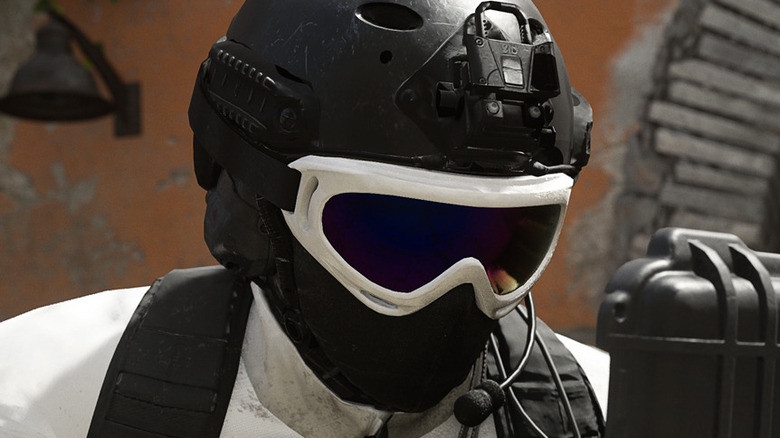 Activision
The release date of "Call of Duty: Warzone 2" is approaching fast. The free-to-play sequel to 2020's "Warzone" promises to usher in a new era for the "Call of Duty" battle royale. "Warzone 2" will launch on November 16 with new gameplay innovations, a new map (Al Mazrah), an overhauled Gulag, and a battle pass. Additionally, gamers are getting a brand-new way to play the game via the new third-person mode. But with all these changes, some may have wondered how many other players they'll be going up against and what the lobby size would be like in "Call of Duty: Warzone 2."
When "Warzone" first launched, it featured a 150-player lobby size, but the lobby cap has fluctuated over multiple seasons. For example, the player cap dropped as low as 120 during Season 3. In special cases, such as games played on the Fortune's Keep map, the lobby supports only 40 players. So with "Call of Duty: Warzone 2" on its way, will the sequel stick to the original 150-player count or deviate into something new? 
Now, Raven Software has revealed everything, and the answer may not be too surprising to some fans.
Warzone 2 lobbies will support 150 players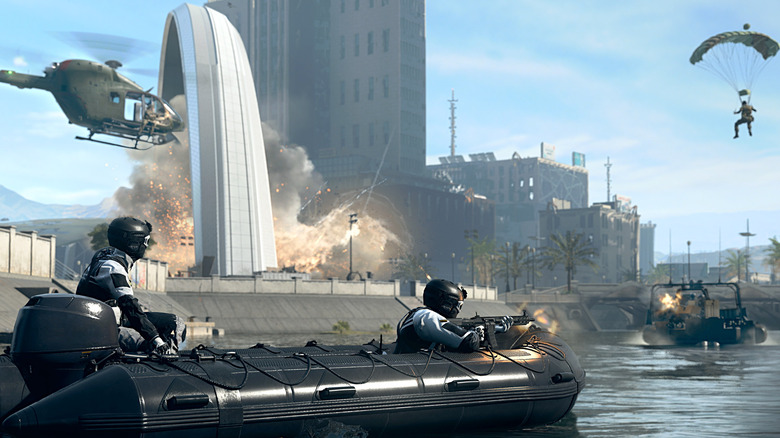 Activision
On November 9, Raven Software's parent company Infinity Ward invited over 150 of the top "Call of Duty" content creators on the web to a special creator event where they could get their hands on "Warzone 2" before everyone else. Among those invited were big-name streamers such as CouRage and Shroud. And because the content creators streamed their gameplay on their respective platforms, fans got a peak at the player count. As Courage's gameplay shows on YouTube, the player cap for "Warzone 2" lobbies is 150 players. That said, viewers only saw the player count for the battle royale modes shown, and it's unclear what the player count will be for other modes.
"Warzone 2" might be launching with 150-player support, but it's uncertain if that will remain for the long haul — as long-time "Warzone" fans know the player cap is subject to change. Players will have to see how the 150 player lobbies feel on the new Al Mazrah map when "Warzone 2" launches on November 16, and let Raven Software know if things needs adjusting. 
Of course, even if players don't love the new experience in "Call of Duty: Warzone 2," there won't be any hopping back to the original "Warzone," as it will be going offline until November 28 where it'll return as "Call of Duty: Warzone Caldera."