Rockstar Just Suffered Another GTA Leak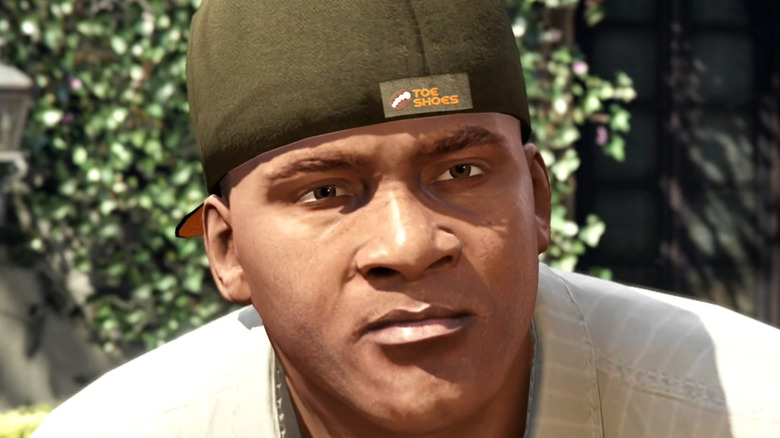 Rockstar Games
"Grand Theft Auto" developer Rockstar Games just can't seem to catch a break. Unfortunately, this year has already been viewed as a disastrous one for the company. In September, the internet exploded after Rockstar was hit with a massive data breach that resulted in 90 video clips of "Grand Theft Auto 6" development gameplay being uploaded online by a hacker group. On top of confirming that a new entry in the "GTA" series was in development, the leak revealed some major details about the upcoming game, such as the main character and the setting.
Although this leak pleased some fans, not everyone was on board. Many fans argued that the leak ruined the surprise and could even spell trouble for the game's development. Longtime Rockstar fans, however, will know that the games company is no stranger to having their in-development content leaked. In 2018, confidential documents surfaced online regarding the then-unreleased "Red Dead Redemption 2."  Unfortunately, it seems Rockstar has struck some back luck once again. Recent reports suggest important data pertaining to "GTA 5" and "GTA Online" have leaked online.
GTA 5 and GTA Online source code leaked
Rockstar Games
First reported by Dark Side of Gaming, on November 14, a sizable chunk of "GTA 5" source code was uploaded to the development platform GitHub by an unknown user named GTA-source. In total, the leak features 53 pieces of code, all in .cpp format, making them C++ source code files. The titles of the pieces of code vary, with a few named, "CNetGamePlayer_Shutdown" and "commands_socialclub." Because the Rockstar Social club and other online features are referenced in the code, the report believes the leak includes "GTA Online" code in addition to "GTA 5" code. In addition, the report references that the game's anti-cheat service was among the code leaked. But considering 95% of the "GTA Online" anti-cheat has been removed (per Dextero), it's doubtful hackers are on the lookout for ways to bypass it. 
Although the leak may seem damaging at first, the initial report suggests there is little gamers can do with the leaked chunk of code. However, anyone wanting to get their hands on the code may want to do it before the leak gets hit with a DMCA strike. As of writing this, neither Rockstar Games nor its parent company Take-Two Games, has commented on the leak. Additionally, there is no evidence that this leak is related to the data breach back in September.