How To Add And Invite Friends In Warzone 2.0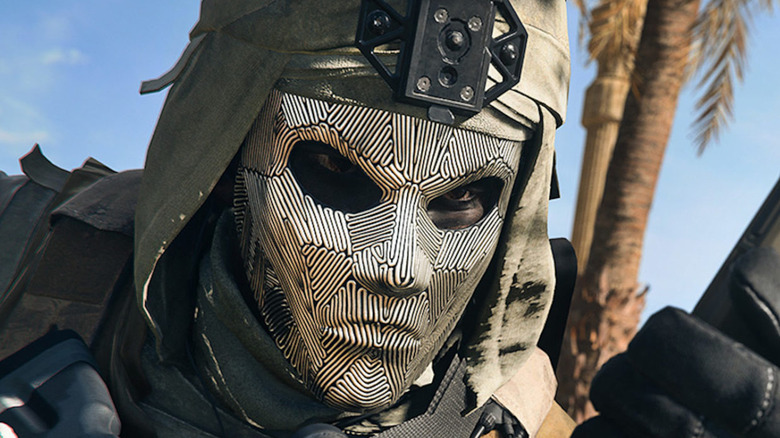 Activision
Players everywhere have been battling it out in the free-to-play battle royale experience "Call of Duty Warzone 2.0," which finally launched on Nov. 16, 2022. Within just one quick match, players will notice there is a lot new with this sequel. In addition to a brand-new map (Al Mazrah) capable of holding 150 players, "Warzone 2.0" brings a new game mode called "DMZ," a handful of gameplay improvements, and a new battle pass. But, in its current state, "Warzone 2.0" has a few issues preventing players from fully enjoying the experience.
Advertisement
One of the biggest issues plaguing gamers is the broken Social Menu, which has seen some glitches. When some players try to open the Social Menu, it displays the message "fetching online profile" before booting the player back to the menu. And without access to the Social Menu, gamers can't invite or join their friends. However, a simple workaround to this problem will allow players to squad up with their friends without any issues.
How to add and invite friends
Before inviting someone to a lobby, a player must first have the desired user on their friends list. On most platforms, the in-game friends list will reflect the respective platform's friends list; for example, PlayStation-specific friends will be listed in the Social Menu of "Warzone 2.0." But to add a player on "Warzone 2.0" who isn't already on the user's PlayStation, Xbox, or Steam friends list, gamers need their Activision ID.
Advertisement
Every "Modern Warfare 2" and "Warzone 2.0" account has an Activision ID attached. Gamers can access this ID by heading to the Social tab in the top right corner of the main menu. Once there, players must select "Add Friends." The next screen will display the user's Activision ID, which can then be shared. The Activision ID can be distinguished by its hashtag and a unique set of numbers at the end of it. Once acquired, gamers can type in the friend's Activision ID into the "Add Friend" box, and voila!
But what if the Social Menu isn't working as it should?
A workaround
Unfortunately, there is currently no way to add a player's Activision ID without access to the Social Menu. However, if the player already has the desired teammate on their friends list, they can invite them to a party without using the Social Menu.
Advertisement
To perform this workaround, players must select "Channels" in the top right corner of the main menu. These Channels allow players to communicate without needing to be in the same match, similar to party chat on Xbox. These Channels also have the added benefit of circumventing the Social Menu.
Once in the Channels menu, players must select "Create New Channel" and type a desired name for the channel. Then select "Party," then "Invite to Channel," then select the friend/friends from the list they wish to invite. Then when a friend officially joins the channel, players can select their profile from the Channel Menu and invite them to a lobby. It's a circuitous route to be sure, but it comes in handy when the Social Menu isn't cooperating.
Advertisement