Dead Island 2 Was Just Hit With Another Delay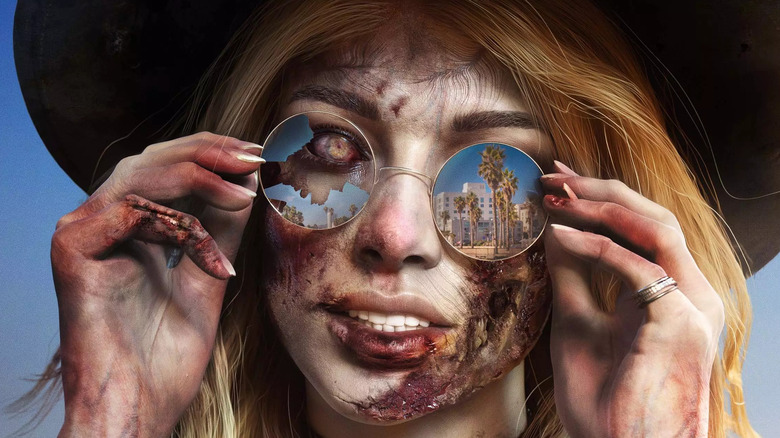 Deep Silver
"Dead Island" first released more than a decade ago on September 6, 2011, but one could be forgiven for not knowing about it until the sequel was announced. Even though original developer Techland's "Dying Light 2 " has references to "Dead Island," perhaps hinting that the studio would eventually return to the series, "Dead Island 2" is being headed by Deep Silver, a studio known for the "Saints Row" games and the thematically-similar shark RPG "Maneater." 
The original came out during a wave of zombie survival-shooter games inspired by "Left 4 Dead 2," but the sequel looked to differentiate itself and evolve. Years after its original announcement and after being handed between multiple studios, "Dead Island 2" was finally slated to release in February 2023. 
"Dead Island" fans have been disappointed a lot over the years, in fact the sequel was first shown off all the way back at E3 in 2014. This first iteration of "Dead Island 2" was canceled in development, making fans wonder if "Dead Island 2" would ever come out. But it will be a little bit longer yet as Deep Silver has announced another delay on the release of the long-awaited "Dead Island 2."
Dead Island 2 has been delayed to late April 2023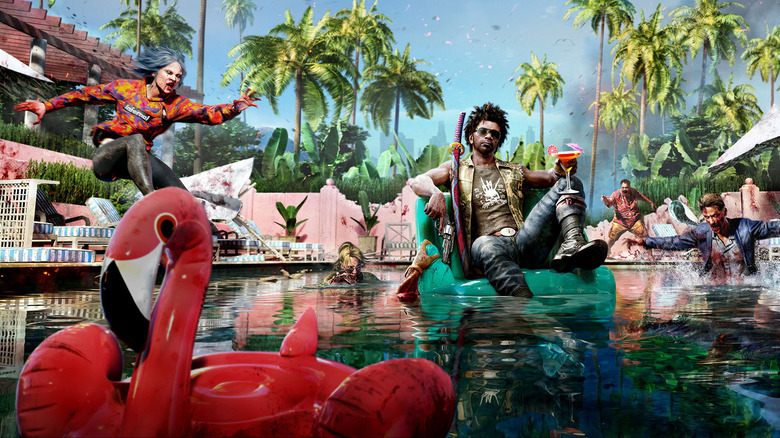 Deep Silver
In a post made November 16, 2022, Deep Silver announced that the game would be delayed by 12 weeks from February 3, 2023 to April 28, 2023 — a delay of about 12 weeks. "The irony of delaying 'Dead Island 2' is not lost on us, and we are as disappointed as you undoubtedly are," Deep Silver wrote, referencing the huge amount of time between the 2014 trailer and its official release. Delays in the game industry seem to be happening more and more often, but it's mostly because crunch culture is becoming a thing of the past, making game developers much more satisfied and able to create games without as much deadline pressure.
In an interview with Decoder, Xbox Gaming CEO Phil Spencer said delays on Bethesda's upcoming game "Starfield" were made because letting the team "build the game they feel they should be building is the right thing to do." Deep Silver echoed this sentiment in the delay announcement, saying that "were going to take the time we need to make sure we can launch a game we're proud to launch." Fans of the original "Dead Island" are used to waiting by now — they've waited more than eight years for "Dead Island 2" at this point — and a 12-week delay is nothing compared to some of the most infamous delays in gaming history, like "Duke Nukem Forever," for example.