The Switch Sports Golf Update Is Right Around The Corner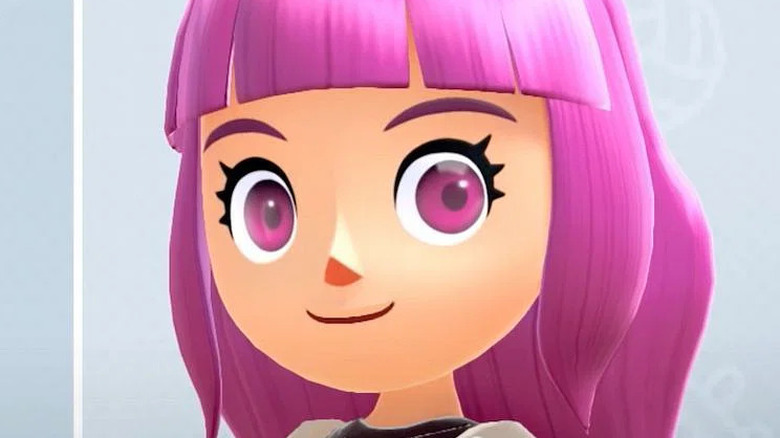 Nintendo
"Nintendo Switch Sports" — Nintendo's spiritual successor of sorts to the game three out of four people surveyed said was their favorite Wii title, "Wii Sports" — has been out for a while now. And since its debut, the game has consisted of six different game modes, each based on a sport or other popular recreational activity. Currently, players can participate in soccer, badminton, Chambara, volleyball, bowling, and tennis via the Switch title. But soon, it seems like a new game mode will be added to "Nintendo Switch Sports" in an effort to add even more diversity to the well-received, albeit accident-inducing, title.
Though "Nintendo Switch Sports" certainly contained a fair share of game modes upon release, there's been one odd omission to its playlist: golf. The sport was previously present in all three of Nintendo's previous motion-controlled sports titles, be it "Wii Sports," "Wii Sports Resorts," or "Wii Sports Club." The famous ball-and-club sport was surprisingly absent from "Nintendo Switch Sports" upon its initial release. However, after implementing a planned update set to drop next week, golf will finally return to Nintendo's "Sports" series.
Golf will make its Nintendo Switch Sports debut on November 28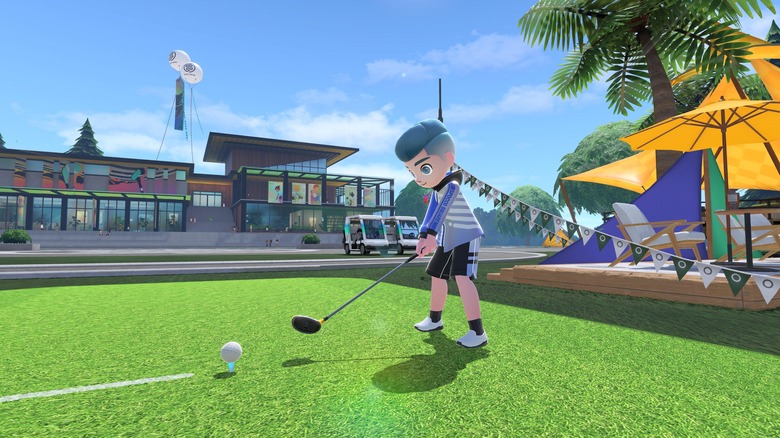 Nintendo
As announced by the official Nintendo of America Twitter account on November 21, golf will officially be added to "Nintendo Switch Sports" on Monday, November 28. As shown in an announcement video posted to Nintendo's YouTube channel, golf in "Nintendo Switch Sports" will offer both solo and online play, sporting a new Survival Golf mod to top off the 21 returning holes from the "Wii Sports" entries.
In Survival Golf, up to 8 players can face off against each other. Each round starts with all 8 players simultaneously teeing off from a platform at the beginning of the fairway. Players are then eliminated on a round-by-round basis depending on whoever takes the most shots — known in golf as strokes. This process continues until there's only one golfer left standing. Of course, if players aren't feeling competitive, they can always spend a little leisure time with the returning holes featured in the Wii-bound "Sports" titles, and all options are available for local gameplay.
For those looking to get onto the virtual green, Nintendo's take on golf will be featured in "Nintendo Switch Sports" on November 28 and the update will be completely free for any who have already purchased the game. It's time to start practicing that short game, as fans will be teeing up soon.