Call Of Duty Could Be Coming To The Platform We Never Expected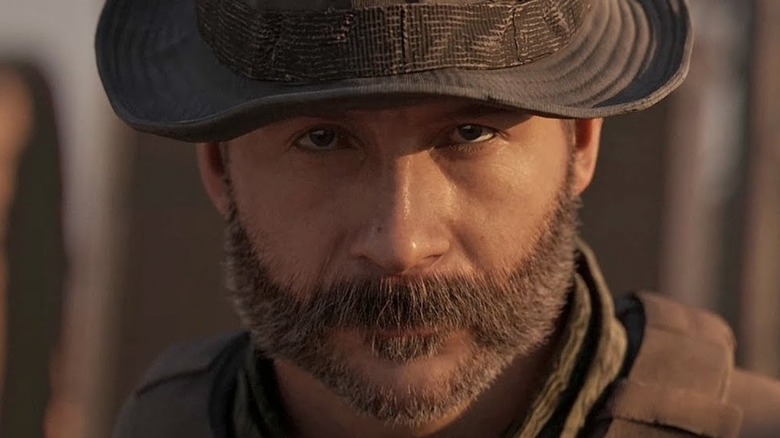 Activision
Microsoft's acquisition of Activision Blizzard wasn't something that many people expected. While it's being investigated by governments around the world to ensure that it won't become a monopoly, things are already looking better, as the FTC in the United States may be reversing course on the deal. If everything goes through, Microsoft has some exciting plans to bring "Call of Duty" back to Nintendo – another action most people couldn't have predicted.
Advertisement
Phil Spencer, the Head of Xbox, took to Twitter on December 6 to announce that Microsoft and Nintendo plan to bring "Call of Duty" to Nintendo for 10 years if the merger goes through. In a follow-up tweet, Spencer confirmed that "Call of Duty" will also continue to be released on Steam, something that not too many people were concerned about before the announcement.
The news that the FPS game has plans to come to Nintendo had most people laughing. There was no shortage of memes about how "Call of Duty" would look and run on the Switch. However, some were excited, recalling a past era of "Call of Duty" that previously existed on the Nintendo Wii/WiiU and DS.
In the midst of all the reactions, fans and deal-makers revisited the conversation about Sony and how it fits into the future of "Call of Duty."
Advertisement
The ball's in Sony's court
Activision Blizzard
Brad Smith, the Vice Chair and President of Microsoft, had a more passive-aggressive statement with the news: "Any day @Sony wants to sit down and talk, we'll be happy to hammer out a 10-year deal for PlayStation as well." This comes after concerns for the future of "Call of Duty" on PlayStation, which Sony has struggled to negotiate with Microsoft.
Advertisement
One of the most popular responses to Phil Spencer's original announcement was a meme that showed Microsoft trying to force-feed Sony a 10-year commitment. While Spencer has had good news for PlayStation fans in the past and explained that he wants to keep "Call of Duty" on the competing console, things could change at any time – especially considering Smith's words about creating new deals.
While the news about Nintendo may come as a surprise for many people, some were actually expecting this months ago. A post on the subreddit r/CallOfDutyMobile eight months ago discussed rumors that "Call of Duty Mobile" could be getting ported to the Switch. Considering the merger was announced before the post, this could've been based on actual talks between Xbox and Nintendo at the time.
Advertisement