The FTC Pulls Out The Big Guns To Stop Microsoft's Activision Blizzard Merger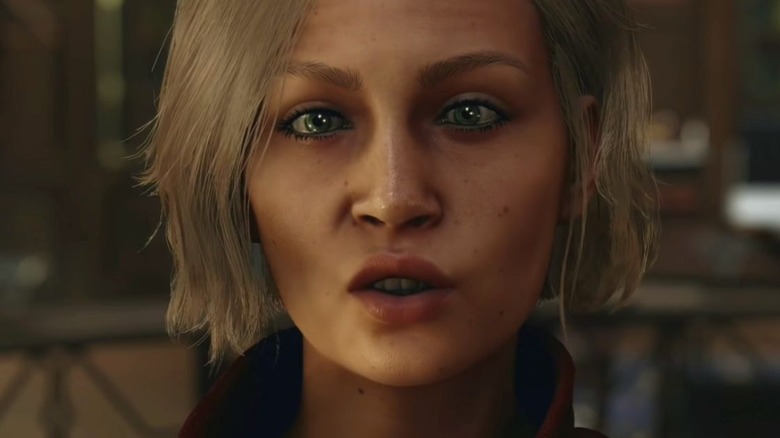 Bethesda Softworks
The Federal Trade Commission (FTC) is so determined to squash the Microsoft-Activision Blizzard merger that it is finally pulling out the big guns and taking the deal to court.
Microsoft's proposed acquisition of gaming publisher Activision Blizzard — valued at a whopping $68.7 billion — has been one of the hottest topics in gaming since its announcement. Not only does it involve Microsoft potentially absorbing one of the most controversial gaming companies in the world, but it also puts the fate of several popular IPs, such as "Call of Duty" and "Overwatch," firmly in Xbox's hands. Because of the massive impact Microsoft's acquisition of Activision Blizzard poses to the gaming industry, the Federal Trade Commission has been investigating the merger for months.
The logistics of the merger have been under heavy scrutiny, and there have been times when it's looked like it might not happen. All of that changed a few days ago when reports surfaced that the FTC may be reversing course to primarily be in favor of Microsoft's landmark purchase. However, just days removed from that report, it seems that the FTC has again changed its tune and will contest the merger in court.
The FTC is suing Microsoft over the Activision Blizzard purchase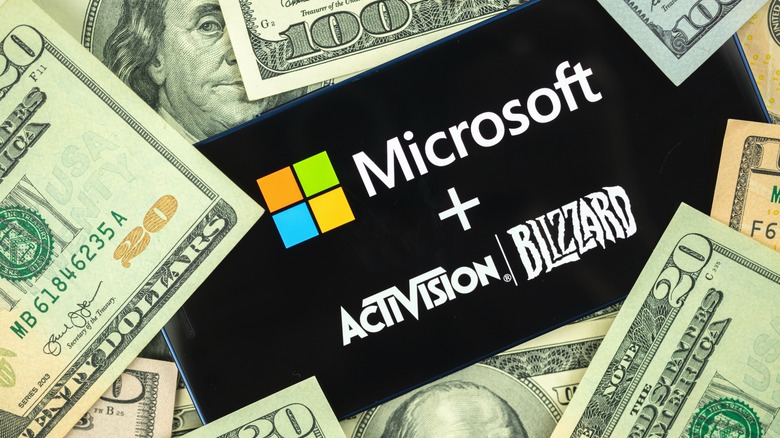 FellowNeko/Shutterstock
On December 8, the FTC published a press release stating that it would be suing Microsoft in an attempt to knock its planned acquisition of Activision Blizzard off the rails on the grounds of Microsoft allegedly having a rather stingy history in terms of its intellectual property. According to Director of the FTC's Bureau of Competition Holly Vedova, "Microsoft has already shown that it can and will withhold content from its gaming rivals. Today we seek to stop Microsoft from gaining control over a leading independent game studio and using it to harm competition in multiple dynamic and fast-growing gaming markets."
As examples of this, the FTC has pointed out Microsoft's purchase of Bethesda Softworks and its subsequent decision to make titles such as "Redfall" and "Starfield" — both of which are due for release in 2023 — exclusive to Xbox consoles. The decision to make these games Xbox exclusives allegedly breached assurances made to European antitrust authorities that the company "had no incentive to withhold games from rival consoles."
Activision Blizzard CEO Bobby Kotick later addressed the lawsuit in a letter to company employees, though he didn't seem to have any major concerns about the news from the FTC. "This sounds alarming, so I want to reinforce my confidence that this deal will close," Kotick said. "The allegation that this deal is anti-competitive doesn't align with the facts, and we believe we'll win this challenge."