Christopher Judge Had Even More To Say At The Game Awards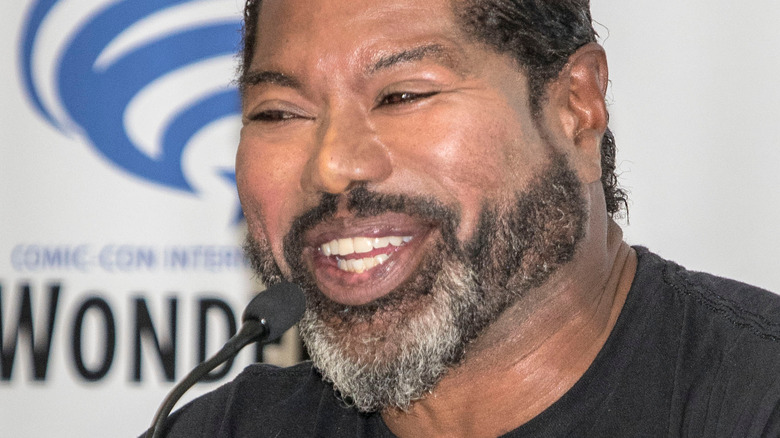 Eugene Powers/Shutterstock
It was easy to predict that "God of War: Ragnarök" and "Elden Ring" would dominate the 2022 Game Awards, but the show had much more to offer than just awards. The event surprised fans with the announcements of the long-awaited sequels "Death Stranding 2" and "Armored Core 6." However, nobody could have predicted any of the show's wilder moments, as none of them had to do with game reveals.
For example, fans were surprised to see legendary actor Al Pacino take the stage to proclaim that he wasn't a gamer. Another talked about moment was Christopher Judge's acceptance speech upon receiving his Best Performance award. Christopher Judge, of course, is the voice of Kratos in the critically acclaimed "God of War Ragnarök." And although Kratos is a man of few words, Judge is unlike the God of War in that regard.
Judge's acceptance speech was around eight minutes long, putting the rest of the event on hold for longer than many anticipated — something Game Awards creator and host Geoff Keighley later poked fun at. But as it turns out, Judge still had more to say.
He was cut off before he could thank his wife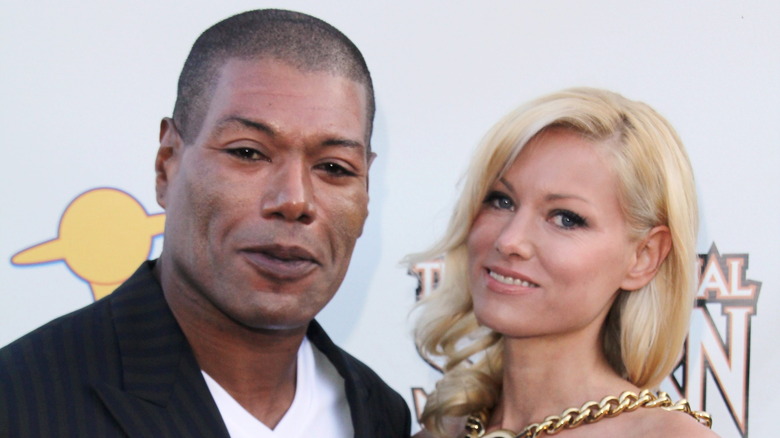 s_bukley/Shutterstock
Soon after the 2022 Game Awards concluded, Christopher Judge took to Twitter to thank his fans for congratulating him on his Best Performer win. Surprisingly, the "God of War Ragnarök" star wrote that he was not finished with his speech when he was played off the stage, despite spending around eight minutes on stage accepting the award. And because he couldn't finish his speech, Judge didn't have time to thank someone close to him.
Judge explained, "I wanted to end by thanking my ride or die my beautiful wife @GiaJudge who held it down when everything else was at its most difficult!" Gianna Judge is a former actor and model that has been married to Christopher Judge since 2011. The couple first met as actors on the set of "Stargate SG-1," where Christopher Judge played the character of Teal'c.
Despite Judge's long speech and admission that he wanted to make it even longer, his fans offered nothing but support for the award-winning actor. Some even wished the actor had more time on stage to talk to his fans. Others jokingly thanked him for offering more opportunities for gamers to pick up a free Steam Deck.