Ash Ketchum's Voice Actress Opens Up About Sadly Leaving Her Long-Time Role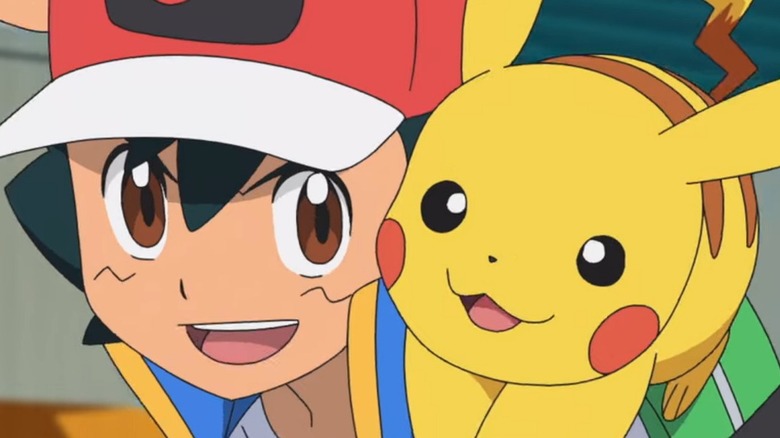 OLM Inc./The Pokemon Company
"Pokémon" fans recently learned that next year will mark the end of an era. In January, the long-running "Pokémon" anime will begin airing the final 11 episodes featuring protagonist Ash Ketchum as the main character. Having become the new Pokémon World Champion, Ash will step aside and allow some new characters to take the spotlight. It's unknown at this time if Ash will retire at the end of these episodes or if the show will simply shift its focus and leave Ash off on his own adventures, but the news hit fans right in the feels.
Perhaps nobody felt the changing of the guard quite like Sarah Natochenny, the voice actor who has portrayed Ash Ketchum in the English dub of "Pokémon" since 2006, taking over the role in Season Nine. When the news broke that Ash's journey will be coming to an end, Natochenny took to Twitter to thank her fans and tell them that she's looking ahead, writing, "It's been an extraordinary privilege to have been the English voice of Ash Ketchum for what will be 17 years. No matter what lies beyond his final chapter, he'll live forever in the hearts of many generations to come. I'll keep him present for all of us in every way I can."
Natochenny wasn't alone in these heartfelt messages, as Ash voice actors Veronica Taylor (who voiced him for the dub's first eight seasons) and Rica Matsumoto (who has voiced the protagonist in the original Japanese voice cast since the beginning) also shared their thoughts and well wishes on social media. For her own part, Natochenny went on to share more in-depth feelings toward the end of her tenure as Ash in a recent interview.
Sarah Natochenny on the departure of Ash Ketchum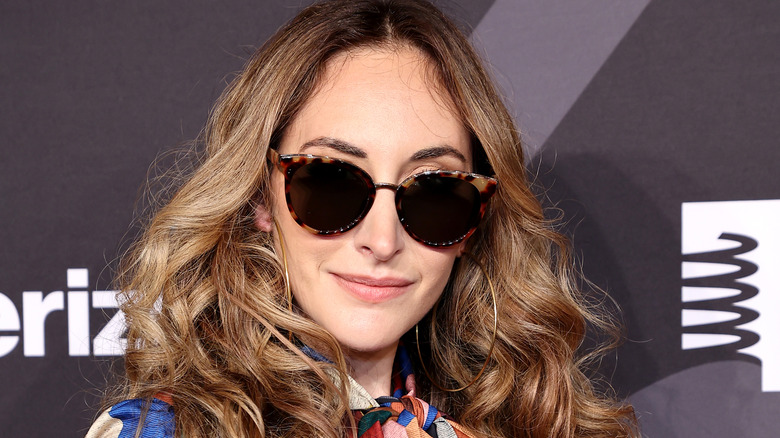 Arturo Holmes/Getty Images
In an interview with IGN, Sarah Natochenny revealed that she learned of Ash's departure a few days prior to The Pokémon Company's official announcement. Natochenny explained that she was in a virtual conference and "I started bawling at this meeting. The producers were trying to hold it together for me as well ... and you could see a few other actors on the call and the director starting to get emotional as well, just seeing me, because we're very close and this is so sad." She did explain, however, that she felt no ill will towards the producers, as she understands that a show as massive as "Pokémon" has to keep major news like this as secretive as possible until they're ready for the public to know.
Instead, Natochenny has been working on focusing on the positives, like discovering the amount of love the fans have for her and the character. She explained at the top of the interview that she had no idea how much her work and the show meant to people until she started going to cons and interacting with fans. This excitement can be seen in a video that went viral last fall, in which Natochenny went to a con disguised as Ash and took pictures with unsuspecting fans.
That love has continued into the latest convention season, although many of her fan interactions have been much more emotional. Natochenny told IGN that she cried multiple times during her most recent convention appearance, but that she felt lucky to be a part of something that these fans will carry with them forever.
Sarah Natochenny looks to the future in new interview
Sarah Natochenny is definitely still looking towards what's next, though. The actress explained to IGN that she's very excited for people to see the new episodes, even going so far as to say, "these are going to be the best episodes of television the world has ever seen." The excitement for Ash's farewell tour was shared in another emotional post from former Ash actor Veronica Taylor, who remarked, "This new beginning looks lovely."
As for what's next for Natochenny, the actress explained that she's exploring possibilities for acting in front of the camera again, but she may also develop a script for a series about a voice actor who suddenly loses their most famous gig. 
While this is clearly an emotional time for the performer, Sarah Natochenny is taking the time to make sure that these episodes well and truly sing for Pokémon fans. Last week, she posted a picture of herself recording dialogue for upcoming episodes, along with a caption explaining, "I'm about to get annoyingly meticulous with my performance as Ash Ketchum. No one leaves the studio until I'm satisfied!"