The Pokémon Spin-Off Game That Never Officially Saw The Light Of Day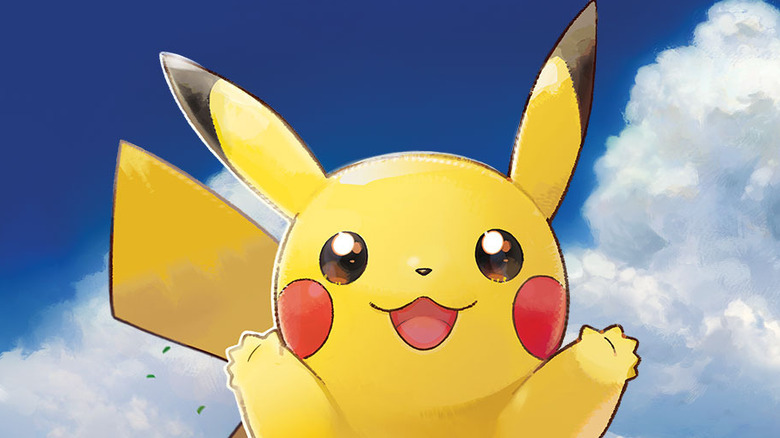 The Pokémon Company
Despite the relatively steady success of the mainline titles, "Pokémon"'s spin-offs have had a tumultuous track record. From the fondly remembered success of "Pokémon Snap" (as well as the positive reception of its remake) to the perpetually bumpy ride of "Pokémon Go," the franchise's side series form an extensive collage of hits and misses — though arguably, none have had it worse than "Pokémon Picross."
First slated for release in 1999 — the same year as "Pokémon Snap," incidentally — this spin-off was marketed for the GameBoy Color before quietly vanishing off the face of the earth (via Cutting Room Floor). Without any sort of cancellation announcement, it's hard to pinpoint why "Pokémon Picross" never made it to release. According to Lewchube, a "Pokémon" enthusiast animator, the game is, to date, the only franchise title to have been revealed and then canceled outright. The only evidence that it had been in development at all were copies of its advertisements in the May and June 1999 issues of a Japanese gaming magazine called CoroCoro (via Bulbapedia) — at least, until 2020, when a ROM of the unreleased project was leaked online.
The curious case of Pokémon Picross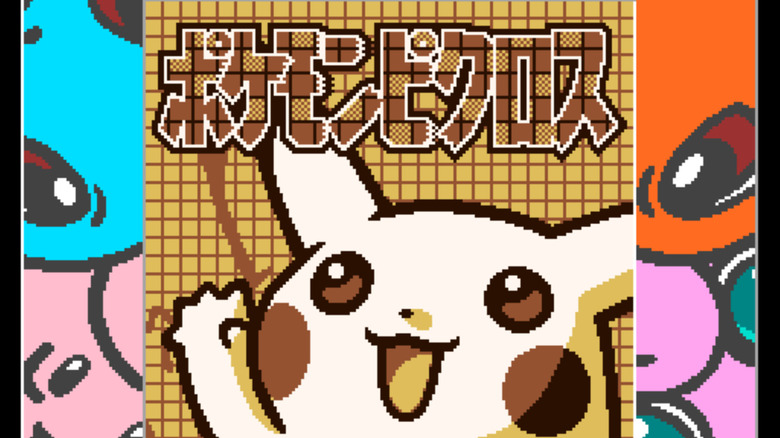 The Pokémon Company
Lewchube was one of the first to try out the leaked ROM, posting an extensive Twitter thread documenting their experience with it — and from the looks of it, "Pokémon Picross" was almost completely developed with 150 stages, smooth gameplay, and "banging" music to boot.
In the thread, they manage to get a hold of Nob Ogasawara, the English translator for the early "Pokémon" games to ask if he had heard anything of the mysterious spin-off. According to Ogasawara, the English localization team was told that the project would never be released in North America and was irrelevant to them. He cites the unpopularity of the Picross genre outside of Japan as one of the possible reasons it was considered unviable overseas, but otherwise, couldn't provide any more information. 
What's even stranger is that Jupiter Corporation, the company that originally developed "Pokémon Picross," also developed a 2015 spin-off of the same name for the 3DS. However, comparing the gameplay footage from both iterations (via GameXplain and Game Game), it's evident that the newer release shares very little with the 1999 project and can hardly be considered a remake or continuation. It seems likely that we'll never figure out why this game never officially saw the light of day despite being more than ready for sale — but for now, the ROM for "Pokémon Picross" is available on unofficial ROM sites for curious fans, unofficial English translation included.