Elden Ring Stole This Major Record From The Last Of Us Part 2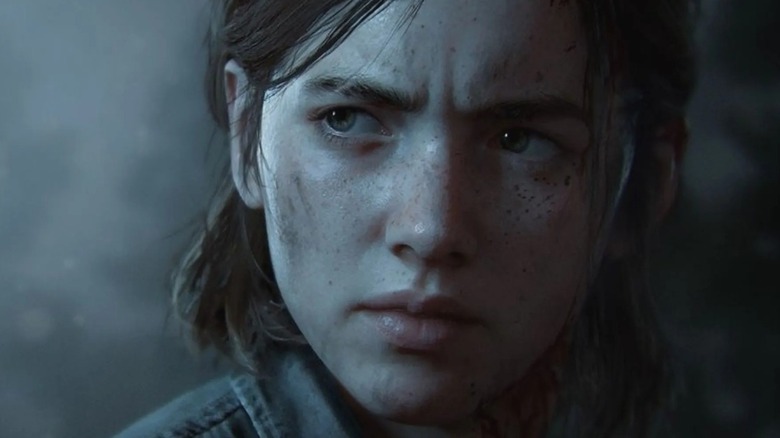 Sony Interactive Entertainment
FromSoftware's masterpiece "Elden Ring" won over critics and gamers alike as soon as it hit shelves in early 2022. And since then, players have only become more entranced with the open-world title, dissecting every bit of content it has to offer. But that's not all. FromSoftware continues to pump out more free content post-launch, such as the PvP colosseum arena mode that gives gamers even more reasons to spend their free time in the Lands Between.
For many, the only game that held a candle to "Elden Ring" this year was "God of War Ragnarök." But not even the strength of Kratos could topple FromSoftware's epic. Elden Ring won the Game of the Year award, even though a dark spirit invasion tarnished FromSoftware's time in the spotlight. Still, according to a recent compilation, "Elden Ring" was so good it surpassed the "Last of Us Part 2" in a major way, cementing "Elden Ring" as one of, if not the, greatest game of all time.
Elden Ring is everyone's Game of the Year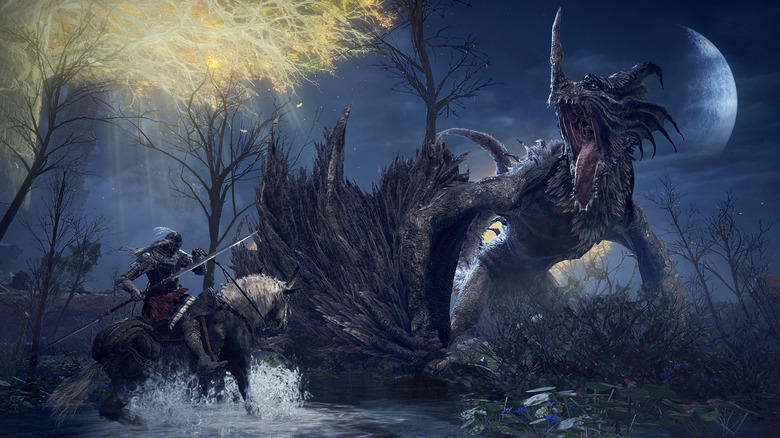 Bandai Namco Entertainment
According to a recent 2022 compilation post by BricksArts295 on the Resetera forum, "Elden Ring" surpassed Naughty Dog's 2020 "The Last of Us part 2" in the total number of Game of the Year honors. This is an impressive feat considering "The Last of Us part 2" received 303 Game of the Year honors in 2020. According to the list compiled by multiple users using various methods, "Elden Ring" earned 324 Game of the Year awards, crowning it as the most-lauded game of all time.
This result is even more surprising considering the rules for counting Game of the Year honors were even stricter this year, with honors only counting if they were given by a professional magazine, newspaper, or reputable broadcaster. Additionally, awards given by a single person were invalid, with only picks made unanimously among a publications staff being included.
Gamers weren't surprised to see "Elden Ring" and "God of War Ragnarök" topping the charts after they swept The Game Awards. However, many were curious as to what game would snag third place. And it turns out to be the interactive film game "Immortality" by Half Mermaid Productions. Other notable mentions include Obsidian Entertainment's "Pentiment" and Monolith Soft's "Xenoblade Chronicles 3."
The Game of the Year blog post has been tallying Game of the Year honors for years, with the list going back to 2004 when "Half-Life 2" wowed critics. But no game has won quite as big as "Elden Ring" did in 2022.