Netflix's Assassin's Creed Finally Gets An Update After 2 Years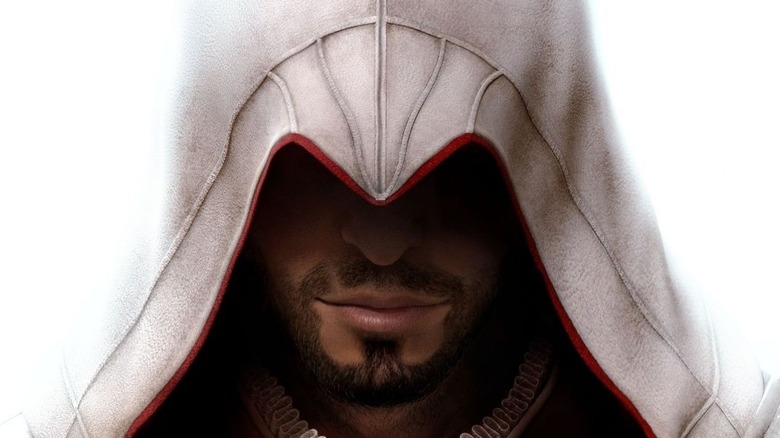 Ubisoft
Adaptations of video games can vary significantly in quality within the TV and film industry, and the same is true at Netflix. While the streaming giant has plans to turn more famous video games into TV shows, like "Resident Evil" and the successful "Cyberpunk: Edgerunners," there are also some projects that have been sitting on the sidelines — including an adaptation of "Assassins Creed."
Netflix is already home to hits like "Arcane," a show so good that it was specifically exempt from animation cuts, and "The Witcher." Still, fans have been waiting for news about the Netflix-produced "Assassin's Creed" adaptation since it was revealed in 2020. However, in the years since the initial announcement, there hasn't been much information circulating about the upcoming series. 
Fans are justifiably wary of a new adaptation, not only because of Netflix's rocky track record with video game shows but also because there are lingering memories of the utter failure that was the 2016 "Assassin's Creed" movie. No new details have come out about the series, not even during the 2022 Ubisoft Forward event, which laid out the future of the video game series. The show may be getting into even murkier waters now as the showrunner for Netflix's "Assassins Creed" adaptation has officially left the project.
The series' showrunner had left the project, but not on bad terms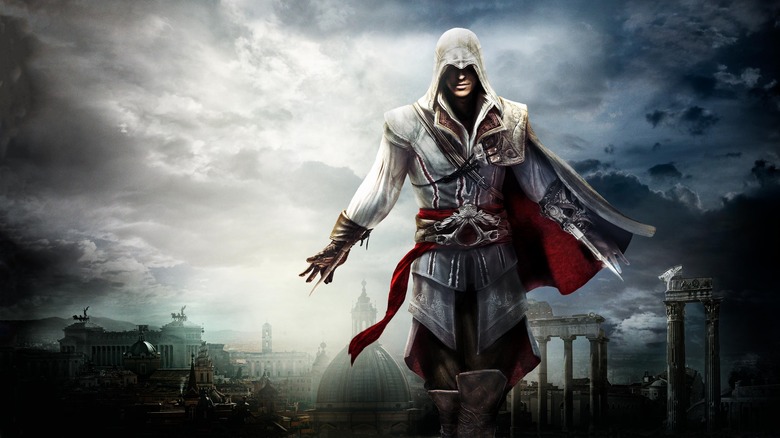 Ubisoft
According to Collider, "Assassins Creed" showrunner Jeb Stuart has officially left the project. In an interview with Stuart, who also created the hit historical drama "Vikings: Valhalla," the showrunner revealed that he is "no longer involved" with Netflix's "Assassin's Creed" adaptation. However, there doesn't seem to be any ill will or bad blood between the two parties. Stuart said that the London team he was working with "had to inherit my vision of what it was instead of getting to develop their own vision... I think that's fair." 
Stuart then commended the teams and said he "knows it's going to be great," remarking that his departure was "a good, mutual time to move on for both sides." A new showrunner has not yet been announced. Stuart's comments indicate that it is better to not interfere with the show's direction and allow the team to guide it themselves, with a lead more fit for that vision. 
Unfortunately, this is about all fans know about Netflix's "Assassin's Creed" series: It exists and is now without a showrunner. Things aren't looking great for the latest "Assassin's Creed" adaptation, but fans will have to wait for more information about the show before making any definitive judgments.