Is Skull And Bones Coming To Nintendo Switch?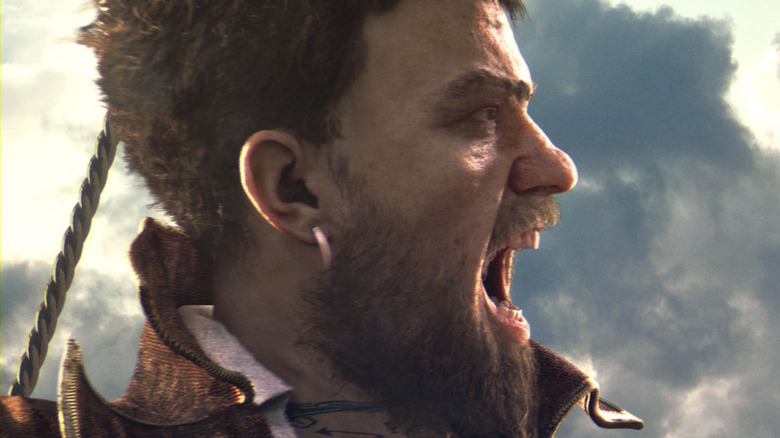 Ubisoft
Fans were sure that Ubisoft's "Skull and Bones" would finally release because it was rated by the ESRB and had a planned release date of November 8, 2022, but it was hit with another delay. This time, it was scheduled to launch on March 9, 2023, when there wouldn't be a "God of War: Ragnarok" to release alongside it. However, in a news release, Ubisoft has announced that for the sixth time, "Skull and Bones" will be delayed yet again. The title is now aiming to release sometime between 2023 and 2024. 
At this point, some eager players may be wondering if Ubisoft's beleaguered piracy simulator will ever release. Others are probably wondering if the title will arrive on the Nintendo Switch. In an admittedly older interview from 2017, the original Creative Director of "Skull and Bones," Justin Farren, spoke with GameSpot about the possibility of a Switch port. And depending on how one looks at it, his answer might not have been a "no."
Tides are set against Skull and Bones on Switch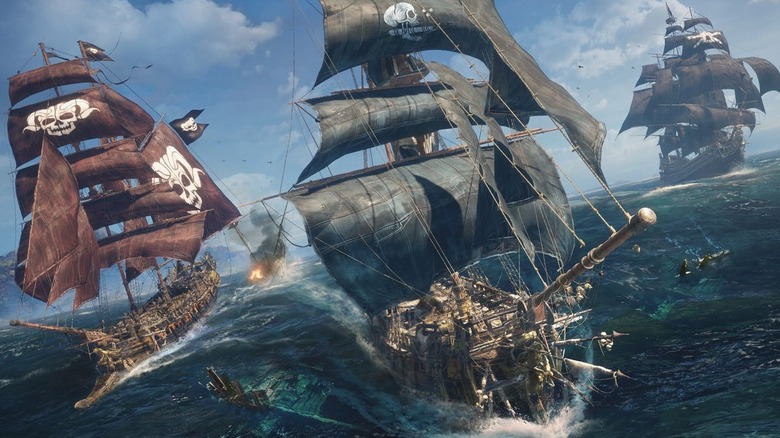 Ubisoft
In 2017, players didn't know what the gameplay or world in "Skull and Bones" looked like, but that didn't stop GameSpot from asking Creative Director Justin Farren about the Switch's chances of hosting the pirate adventure. According to Farren, "Our world is pretty rich in terms of the world that we're bringing to life. We haven't really talked too much about the Switch, but if that becomes a reality then we would maximize the strengths of the Switch." Not the most encouraging news for pirate-loving Switch owners. 
While the question wasn't definitively answered, it at least leaves the window of possibility open. Of course, this information came from the game's first Creative Director, who Elisabeth Pellen has since replaced; the Switch could be entirely off the table now. Unfortunately, the possibility doesn't look any brighter, considering that "Skull and Bones" has only been announced to be playable on PC, PlayStation 5, and Xbox Series X. It will not be available on the Xbox One or PlayStation 4. 
Over on Twitter, fans commenting on the game's continued delays are understandably exhausted by the situation. As user N1Cksclusive says, "WE will be Skull and Bones by the time this game comes out." While not particularly hopeful news for Switch owners, when (and if) "Skull and Bones" does release, it will have full crossplay between all available platforms.