Fortnite: How To Claim Capture Points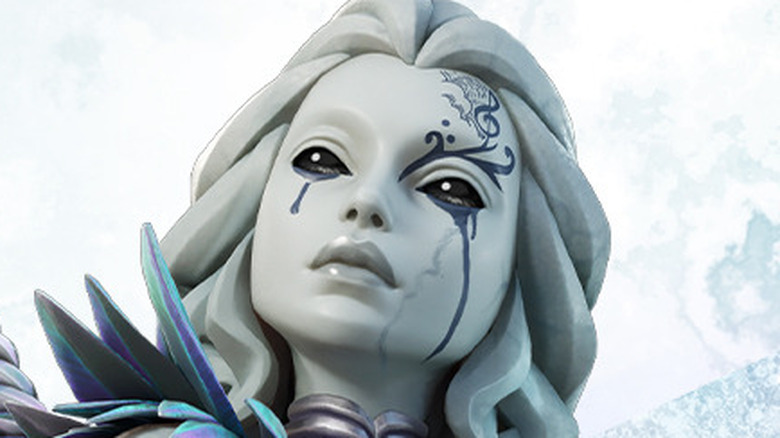 Epic Games
Chapter 4 Season 1 of "Fortnite" once again redefined the ever-popular and ever-changing battle royale title. One addition the chapter brought with it is the opportunity to claim Capture Points. Capture Points not only unlock weapons, shields, grenades, healing items, and the like, but they also help players complete certain weekly challenge quests, as explained by Dexerto. This feature arrived with other new "Fortnite" content, including NPCs, weapons, and items. In such an abundant landscape, players have every reason to take advantage of Capture Points to get as much of an edge as they can in.
Loot has clear appeal to "Fortnite" players, so claiming Capture Points should serve as a priority task. They appear in all the major map locations in "Fortnite": the Citadel, Frenzy Fields, Breakwater Bay, Lonely Labs, Slappy Shores, Anvil Square, Brutal Bastion, Shattered Slabs, and Faulty Splits. Thankfully, players can claim Capture Points through a fairly straightforward process.
Capture the flag to claim Capture Points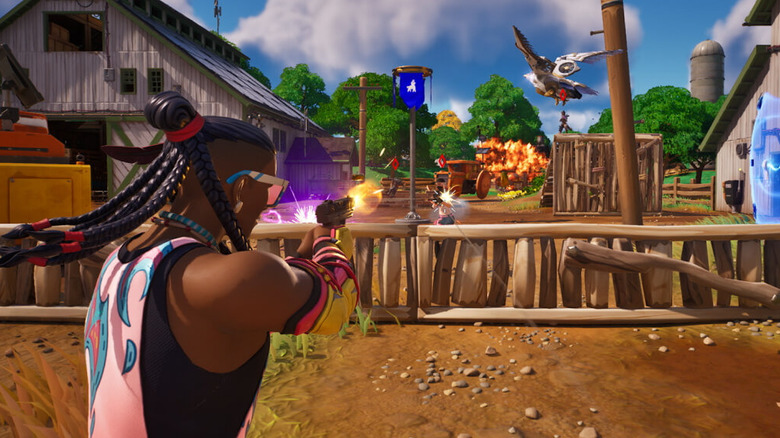 Epic Games
According to Digital Trends, the mini-map serves as a great guide for identifying opportunities to claim Capture Points. These sites all contain a flag. A white icon on the mini-map near an eligible flag area means it has Capture Points up for grabs, whereas a green check indicates that other players have already taken control of the particular region's Capture Points. Players should bear in mind the high demand of Capture Points and approach any open areas with caution.
To claim a Capture Point, players need to step into the circle around the flag in question and wait until it reaches the highest point on the pole (per Dexerto). There's also a meter that measures the player's progress. Since this flag raising process also triggers sound effects, it'll likely attract some attention, meaning teamwork and strategy will play a key role. Any chests or foes in the circular area around the claimed flag will be marked for half a minute following the flag's ascent, so plan accordingly.