Ubisoft Hyped Up This Game And Now It's Cancelled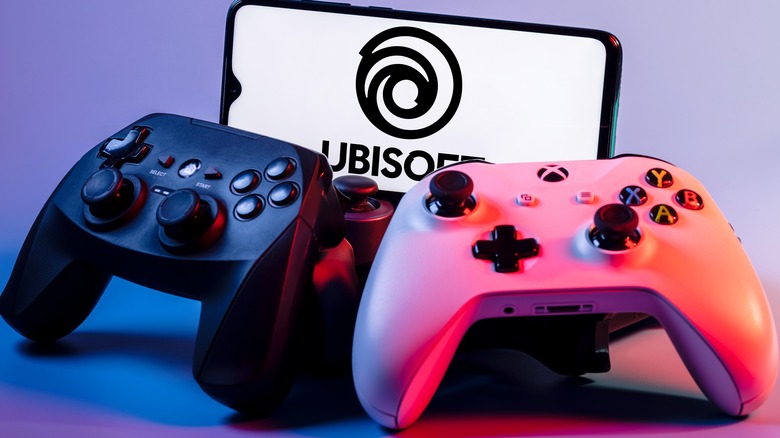 Sergei Elagin/Shutterstock
Bad news continues to pour in for Ubisoft. Last week, it was revealed that the publisher canceled three unannounced games and delayed "Skull and Bones" for the sixth time. Now, it's been confirmed in a Eurogamer report that one of those games was "Project Q," an upcoming multiplayer title.
As is often the case with Ubisoft games, word about "Project Q" got out early due to a leak. In April 2022, the publisher confirmed the leak by announcing on Twitter that the game was in early production. Not much was known about the game — aside from Ubisoft describing it as a "team battle arena letting players truly own the experience." Ubisoft continued the thread by clarifying that NFTs would not be present in the game despite the company's previous efforts to break into the NFT space.
The cancellation is one of seven in the last few months. Ubisoft co-founder Yves Guillemot announced the most recent cancellations along with the "Skull and Bones" delay during an earnings call, and he revealed that the last quarter was a disappointing one for the company. "Mario + Rabbids: Sparks of Hope," according to Guillemot, underperformed "despite excellent reception." The company is still searching for its next hit, and it's unclear what or when that will be.
Details for Project Q were sparse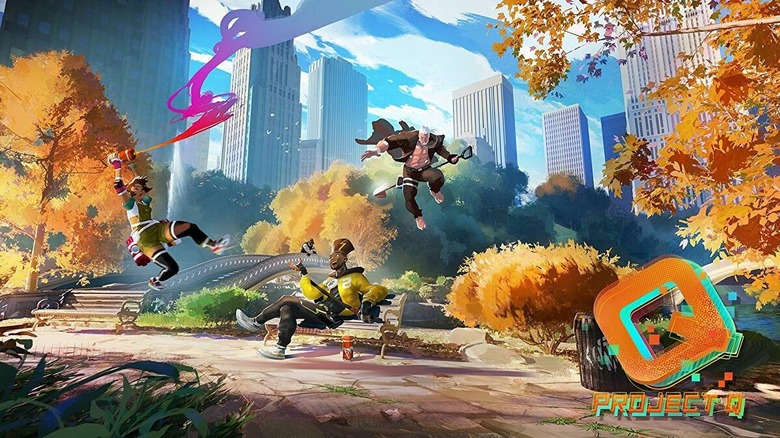 Ubisoft
Ubisoft's announcement of the game on Twitter came with a piece of concept art showing three characters hanging out in what looks like Central Park. It wasn't clear what the gameplay would be like, but the publisher said it was "not a Battle Royale" and would instead have multiple game modes to choose from. According to the Eurogamer report, "Project Q" had gone through "several rounds of closed testing" before the cancellation. Ubisoft also provided a link to sign up for these tests.
Despite the company emphasizing that NFTs would not be present in the game, fans were skeptical. The phrase "letting players truly own the experience," to one Twitter user, was "screaming NFTs." Another user speculated that the "Q" in "Project Q" was short for "Quartz" – alluding to Ubisoft's NFT platform. Still, Ubisoft maintained this wasn't the case.
With "Project Q" canceled, Ubisoft's upcoming release calendar continues to shrink. The period from late 2021 to early 2022 brought in significant revenue thanks to continued support for "Assassin's Creed Valhalla" and the release of "Far Cry 6" and "Tom Clancy's Rainbow Six Extraction." After that, however, 2022 was relatively quiet. Even though the next mainline Assassin's Creed will launch this year, the future of "Skull and Bones" remains uncertain.