Yo-Kai Watch Tried To Rip Off Pokémon And Failed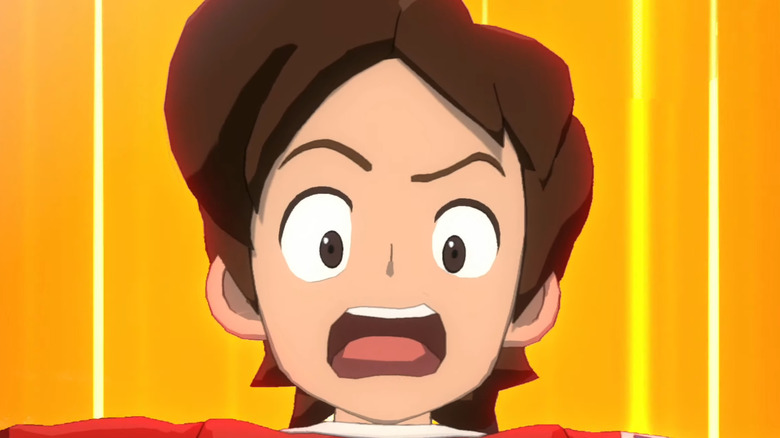 Level-5
In 2021 Stastista named "Pokémon" the highest-grossing franchise of all time, and it has leaked into almost every facet of life, from fashion lines to Japan's "Pokémon" planes. So, it might be easy to see why other companies have attempted to imitate its success by creating similar franchises. One of the most notable examples is "Digimon," made shortly after "Pokémon" swept the world. But despite having similar worlds and gameplay, per 2021 results, "Digimon" isn't even in the top ten of the highest-grossing franchises. This didn't stop others from trying, though, as 2013 saw a new challenger emerge to take on "Pokémon," "Yo-kai Watch."
The "Yo-kai Watch" game series debuted on the Nintendo 3DS in 2013 to stellar reviews. And its gameplay was similar to "Pokémon," with players exploring, capturing creatures, and battling them against other characters. The game went on to sell 1.4 million copies in Japan shortly after release but only 400 thousand outside of Japan, according to Xtrend (translated by Siliconera). Level-5 President and CEO Akihiro Hino noted that there were plans to ramp up US presence; however, according to a 2019 report, despite the series' multiple sequels, things have gone downhill for "Yo-Kai Watch."
Its time in the spotlight was short lived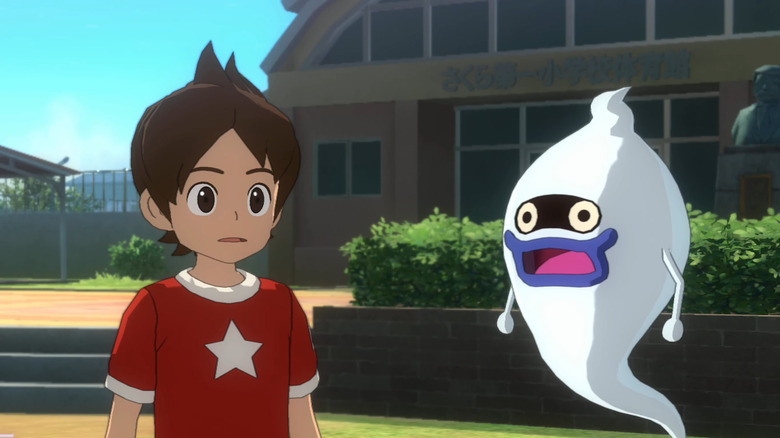 Level-5
According to a now-deleted 2019 J-Cast report (translated by Kotaku), the popularity of "Yo-Kai Watch" has plummeted in recent years. The report states that at the peak of its popularity, the intellectual property was worth 55.2 billion yen ($499 million), but by 2016 it had diminished to 10.4 billion yen ($93 million). And the numbers only kept declining from there. In addition, according to the report, not only is the series becoming less and less profitable, but audiences are also losing interest.
The report notes that in 2014, "Yo-Kai Watch" characters were the number one most-liked characters in Japan, but by the time 2018 rolled around, they weren't even in the top 10. This decrease in interest also led to almost all "Yo-Kai Watch" real-life stores closing in Japan. But the J-Cast article notes that developers tried multiple ways to increase interest in the series, including mobile games and "Yo-Kai Watch 4." Although "Yo-Kai Watch 4" hit the number 1 charts on its release, the series is far from the smash success it once was.
As for why the series failed to garner the same success as "Pokémon," there are a few theories. Some argue that the creature design and world-building weren't as attractive. While others, like Brian Ashcraft at Kotaku, argued that although enjoyable at first, compared to "Pokémon," the "core gameplay experience was never as deep, as defined or as timeless."