Is Redfall Cross-Platform?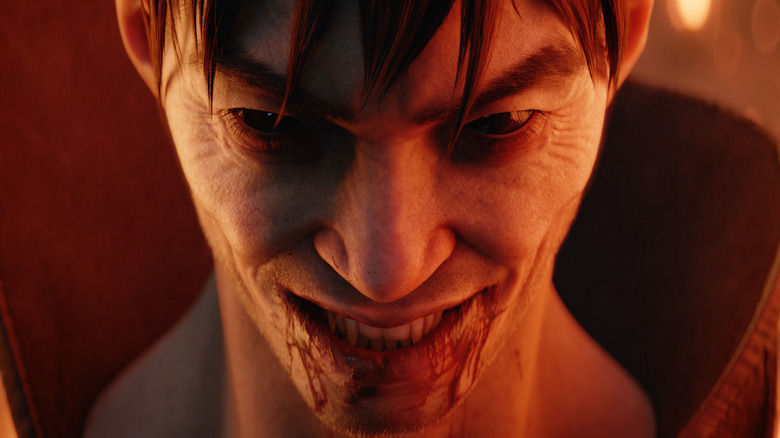 Xbox Game Studios
Thanks to Xbox and Bethesda's Developer Direct presentation, we now know that "Redfall," the next game from Arkane Studios, will be arriving on May 2, 2023. There's plenty that we know about the game at this point, but there are some points that could use additional clarification. Whether or not the game will feature cross-platform capabilities, for example.
While we already know that "Redfall" likely won't be coming to PlayStation 5, the title will release on Xbox Series X and Xbox Series S consoles and PC (via Steam and the Epic Games Store). While plenty of the trailers for the game have emphasized that the entire adventure is completely playable alone, it's also possible to play each step of the game and take on swarms of vampires and cultists with up to three friends. With cooperative multiplayer baked into the base game, one would hope that Xbox and Arkane have plans to launch the game with cross-platform capability, but what can players expect?
Redfall will be cross platform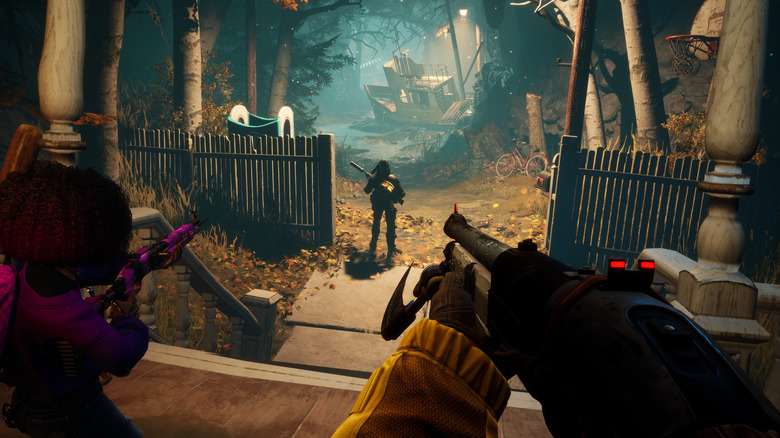 Xbox Game Studios
A tweet from the "Redfall" Twitter account confirmed that the game will be cross-platform between the Xbox, Game Pass, Steam, and Epic Games Store releases. This means that gamers playing on Xbox will be able to join in with their friends from Steam for a friendly romp through a vampire-ridden world. Even though the tweet doesn't give other console players any hope — the game still won't come out on PlayStation, sadly — PC Redfall players were delighted to hear that they'll be able to interact with the Xbox console. 
Several gamers seemed surprised to learn that the Epic Games Store release of "Redfall" will be included in the fun, and some announced that the decision was a win for Arkane in general.
Epic Games store too...??

aiight... yall really trynna go hard on this one...

👀👀👀

— Showan (@ShowanW) March 6, 2023
Though fans still have some questions about other decisions from the studio — like the decision to cap the frame rate at 30fps — the cross-play news is certainly a win for gamers.