Is Minecraft Legends Co-Op?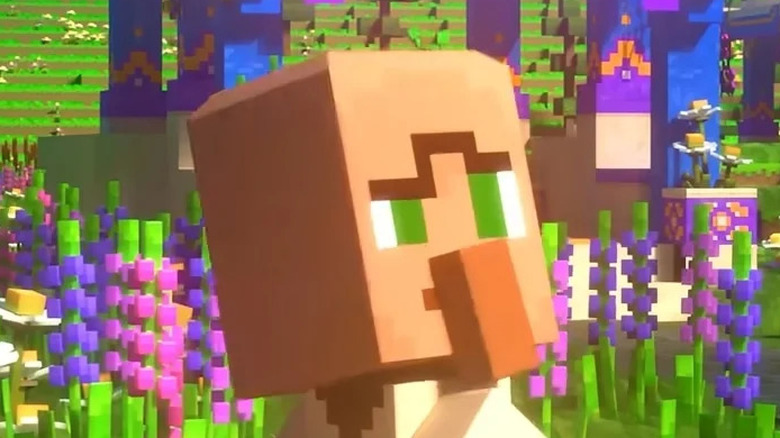 Xbox Game Studios
Xbox and Bethesda's January 2023 Developer Direct had plenty of information on some upcoming Xbox Game Studios titles, and the presentation started off with an extended look at "Minecraft Legends." While the presentation focused mostly on the competitive mode that "Minecraft Legends" will be offering, developers Mojang and Blackbird Interactive do have a few details on the game's official website regarding the cooperative options players will be able to access in the full release on April 18, 2023. 
These details are still fairly limited, of course, but any fan displeased by the PvE cooperation on offer could find the online competitive mode of "Minecraft Legends" includes enough teamwork to satisfy due to the mode's 4v4 nature. Of course, with this being another "Minecraft" game in the same spinoff vein as "Minecraft Dungeons," it makes sense that Mojang will include a robust and replayable offering of non-competitive co-op for players to enjoy. 
Minecraft Legends features a fully co-operative campaign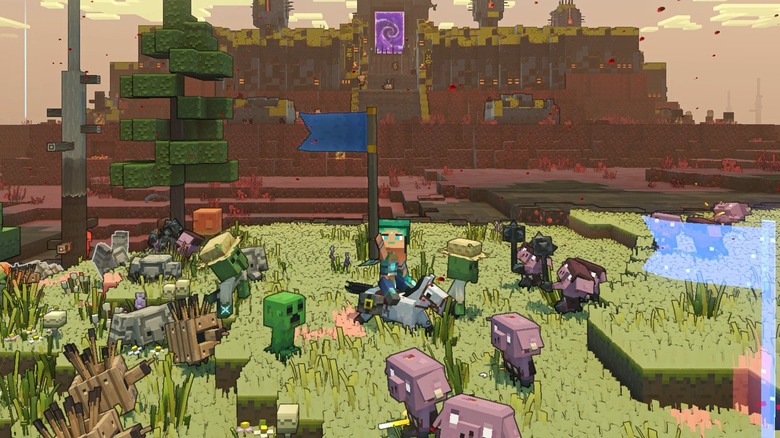 Xbox Game Studios
In case players weren't already aware, "Minecraft Legends" is being developed by both Mojang and Blackbird Interactive. The latter has created several different RTS titles — such as "Crossfire: Legion" and entries in the "Homeworld" franchise. They've even created a "Minecraft" game before in the form of "Minecraft Earth." As is the case for several of their previous releases, Blackbird Interactive is building a full campaign mode as part of "Minecraft Legends." This campaign mode, as pointed out on the game's official website, is playable solo or with friends via online co-op. Further, this campaign can be enjoyed by four players at once.
Even better news for those seeking to experience the title with friends is the fact that the game will feature full crossplay capabilities. As reported by Game Haus, "Minecraft Legends" will be playable between any players choosing to play on Xbox One, Xbox Series X|S, PlayStation 4, PlayStation 5, Nintendo Switch, and PC via both Steam and Windows. 
Details on the campaign are sparse, unfortunately, other than the fact that the story revolves around players attempting to repel a Piglin invasion. Fortunately, for those who will seek to experience as much of "Minecraft Legends" as possible with friends, the competitive multiplayer mode also exists. While it may not be as low in stress as PvE combat, it could offer a nice way for a group of four or less to add some variety to their "Minecraft Legends" play sessions.