James Gunn And Peter Safran Confirm New Video Games Will Be Part Of The DCU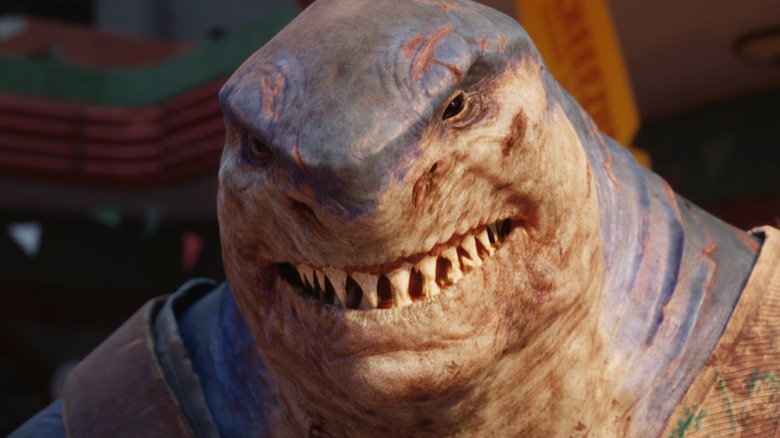 Warner Bros. Interactive Entertainment
For years, Marvel has arguably dominated the superhero movie scene, but with Peter Safran and James Gunn as the new leads of DC's film, TV, and animation departments, the DCEU is poised to become a bigger presence in mass media. However, it has been officially revealed that the DCEU will also extend its reach to video games, intending to tell a cohesive, connected story through different mediums.
Video games based on comics are often tricky. Gamers are likely familiar with some of Marvel's recent projects, including "Marvel's Avengers," which lost almost 96% of its playerbase within months of its release. DC has also had some standout games, though, although many of them aren't recent. The "Arkham" series has fans patiently waiting for developer Rocksteady to make another entry, and the three previous games are an obvious point of comparison for every Bat-game that comes after them. DC's newer "Gotham Knights" released in 2022 to mixed reviews, but seemed to be an overall enjoyable experience for fans. However, no matter how impressive or beloved these DC games are, they don't necessarily exist within the canon of the universe. With Safran and Gunn's new plans for the DCEU, that might all be changing, and the gaming division of DC could officially become canon in the near future, with games tied to the overall structure of the DCEU.
How will games fit into the DCU?
Warner Bros. Interactive Entertainment
At a press event discussing the future movie slate for the DC Universe attended by Jenna Busch of SlashFilm, Peter Safran and James Gunn explained that the DCU will be a more cohesive entity moving forward. That means that projects outside of DC's films, like video games, will also be canonical within its shared multiverse. Safran explained, "So DC Studios is a standalone production entity. And it's unprecedented because it's the first time ever that all films, all television, live action, animation, gaming is all centralized under one creative vision." But what does that mean for DC's gaming presence?
"Gaming is a big part of what we're doing," Safran said. "It's an area that we love and that we think could really be expanded upon."
"It's not like we're going to have Superman come out and then a Superman game come out," Gunn clarified. "It's more like we have the Superman [movie] come out, and two years later we have Supergirl coming out, so what's the story in between there? Is there a Krypto game we could play?" In other words, games could provide additional context for gaps between movies or television shows, adding more story for those who want it. Regardless, games will be part of DC's canon moving forward.
Safran emphasized that DC's focus would be on storytelling, with a connected universe helping viewers understand the big picture as well as the smaller one. Making games part of the overall universe will help writers have more room to expand their storytelling, providing context for what happens between films and television shows. According to Safran and Gunn, incorporating multiple types of media into the comprehensive DC universe is all part of the plan.
Everything is connected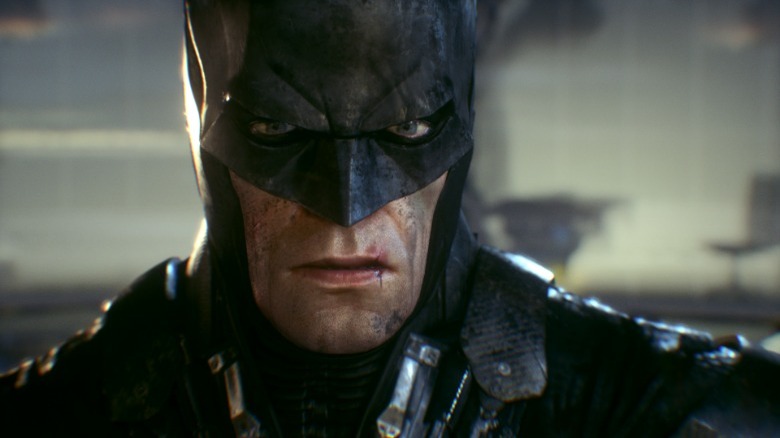 Warner Bros. Interactive Entertainment
Safran and Gunn didn't mention a specific game project in the works, nor did they speculate about what the gaming division of DC might look like in the future. Instead they stated that all future projects – including video games – will be part of one universe, one story. When that's not the case, DC will make it clear. "The DCU's a multiverse but we're gonna be focusing on one universe from that multiverse," Safran explained. "And if something isn't DCU, we're going to make that very clear. So strictly adult fare like Todd Phillips' 'Joker,' or kids animation like 'Teen Titans GO,' we're going to make it very clear that those are DC Elseworlds." If a game or show isn't part of the big picture, fans will know about it.
Gunn previously discussed his plans to integrate video games into the DCU, which elicited mixed reactions from fans. While some gamers were excited to see how Gunn and crew would weave games into the overall narrative of the DC universe, others thought that video games should remain a solo entity, with individual stories unrelated to other media. Other fans worried that it could be difficult to time gaming releases to coincide with certain films or TV shows, especially considering how some DC games have already been extensively delayed.
It's possible that Safran and Gunn's vision for DC might help keep things on track, narratively and release-wise, in the world of video games, but only time will tell how the creatives will incorporate gaming into their overall plan. One thing's for sure: Video games will be an integral part of the DCU moving forward.