There Are Only Two Near-Perfect Xbox One Games, According To Metacritic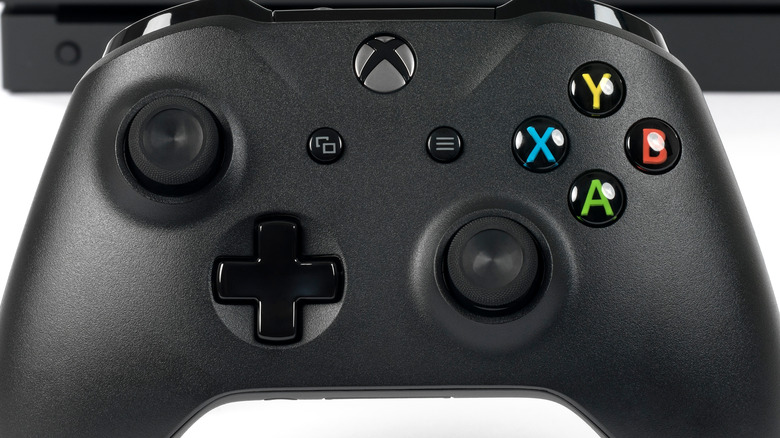 robtek/Shutterstock
It feels like forever since the Xbox One was released almost a decade ago. But now, over two years after the Xbox Series X and S released, it hasn't stopped being supported yet. Though the Xbox One will no longer be produced, for a long time games were (and some still are) planned for release on both generations of consoles.
According to Metacritic, even the most highly praised games of the last few years just don't play as well as they could on previous-generation consoles. There's still a lot of things that many didn't know the Xbox One could do, but matching the performance of the newer-generation Xbox isn't one of them. That said, it was once home to some of gaming's most iconic and beloved titles, and that's not a memory that'll easily wither away.
The top Xbox One games list on Metacritic is a pool of gaming's finest, from hidden indie gems like "What Remains of Edith Finch" to genre-defining racing sims like "Forza Horizon 4." But the two in the top two spots reign supreme as the only Xbox One games to fall just three points away from perfection — and they were both made by the same developer.
Red Dead Redemption 2 is a western masterpiece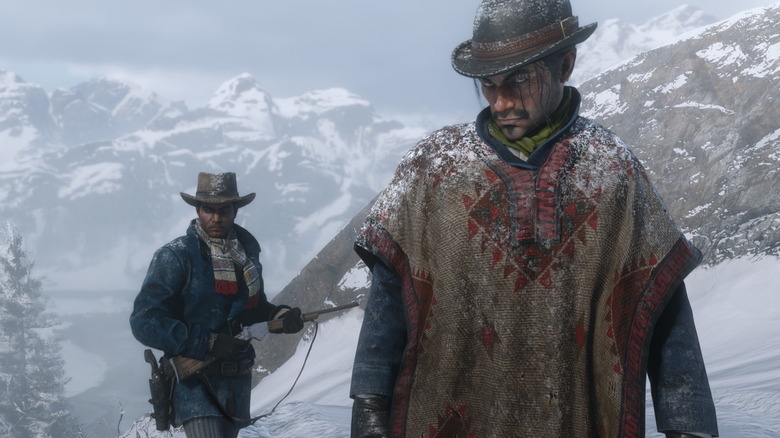 Rockstar Games
According to Metacritic, Rockstar Games holds the top two spots on the best Xbox One games of all time list. The first listed is "Red Dead Redemption 2," a game that's received a 97 out of a possible 100 Metascore — the site's eponymous rating system is calculated from an aggregation of critic reviews and scores. There aren't many games that can boast that kind of Metascore, as it means almost every critic considers it a near-perfect game. That said, it was in development for eight years, so the team time to perfect its unique systems and gameplay.
The New York Daily News said "'Red Dead Redemption 2's missteps are few" and pointed out the autosaving system and clunky controls, complaints that were repeated in some other critic reviews. But for the vast, vast majority of critics, there was little to nothing to complain about. GameSpace said, "Red Dead Redemption 2" is likely to go down as the best game of the generation," calling it "one of the biggest, richest, most engrossing open world games ever made." Immersive elements were its most commonly praised features, with The Sydney Morning Herald said it "sets a new bar for believability" in gaming.
"Red Dead Redemption 2" was made with the Xbox One in mind — and was later upgraded for the Xbox Series X — but Rockstar's other success was a port of "Grand Theft Auto 5," a game that originally released for the Xbox 360.
The Xbox One port of Grand Theft Auto 5 ties for first place
Rockstar Games
"Grand Theft Auto 5" is the capstone to one of gaming's most beloved franchises, and it's one of the most successful games ever made — making more than a billion dollars in its first week (per VGChartz). It has staying power. In fact, a second re-release brought it to next-gen consoles like PlayStation 5 and Xbox Series X|S almost a decade later. It should be no surprise that this enhanced version of "GTA 5" also has a near-perfect Metascore.
The original port for the Xbox One was such a vast upgrade over the 360 version that it was called "more than a definitive edition" by 4players.de, a German-language gaming outlet. IGN's Dan Stapleton said he was "glad to have had a reason to revisit it," and Italian outlet MondoXbox particularly praised Rockstar's attention to detail in the port, saying that it was successful in "delivering us a visually stunning and richer GTA experience." One of the most highly praised features of the Xbox One version was its new first-person camera mode, which several said should be included in future versions of the game.
"Red Dead Redemption 2" and "Grand Theft Auto 5" are nearly perfect, and though reviews can't guarantee the quality of a game, it's hard to argue that they aren't at least the pinnacle of Rockstar's gaming catalogue. Interestingly, these two games are also the two PlayStation 4 games that come closest to perfection.