Why Konami Will Probably Never Re-Release Metal Gear Solid 4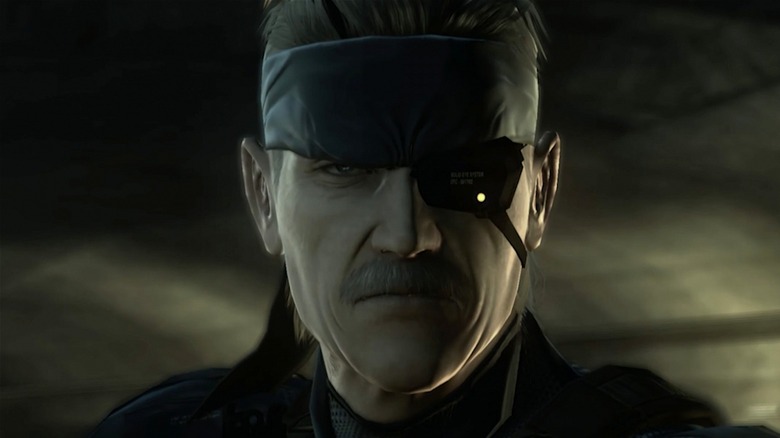 Konami
"Metal Gear Solid 4: Guns of the Patriots" capped off the finale to Snake's story in beyond solid fashion, with critics frequently praising its cinematic cutscenes, twists, near-perfected gameplay, and overall polish (per Metacritic). As the last canonical game in the entire "Metal Gear Solid" timeline, "MGS 4" has retained plenty of fans who love it and want to play. Unfortunately, it has not proven easy to access this award-winning game, considered one of the best in the series (via GameFaqs). On the contrary, playing "MGS 4" grew significantly harder when it left the now-defunct PS Now service alongside dozens of other titles noted by Redditor Cobra_Bite. To make matters worse, Konami found a more lucrative way to earn revenue rather than remaking or rereleasing past games like "MGS 4."
With no plans to port the "MGS" games to PlayStation Plus and the PlayStation store only offering "Metal Gear Solid 5: The Phantom Pain" and "Ground Zeroes," "Guns of the Patriots" has stealthed away from all reliable channels. Given Konami's current content priorities, any hopes of a rerelease may have gone up in smoke. Or have they? Fans have continued to hold out hope, latching onto breaks in Konami's publishing patterns and a vague hint by a veteran producer.
Konami's mobile focus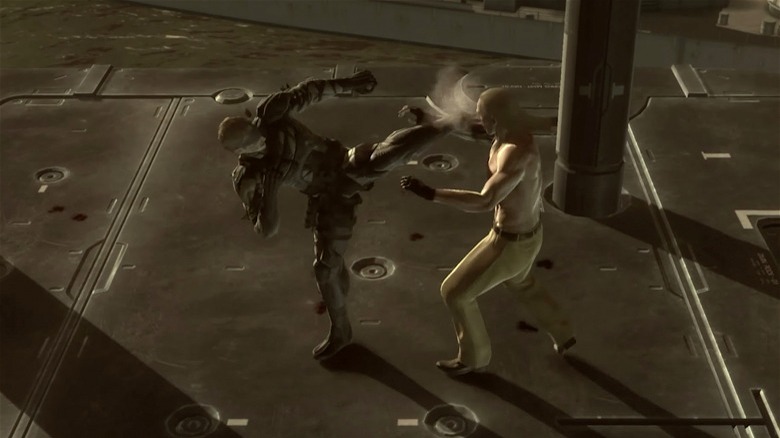 Konami
Fans heard all about the harsh truth behind Konami and Hideo Kojima's split in 2015, a breakup worse than people realized. Analysts and documentarians often attributed the turning point of this once-rosy relationship to Konami's renewed focus on mobile gaming (via Nick930) and pachinko machines (per Wired), which offered more upside for less input. In a 2015 interview translated into English by NeoGAF, the CEO of Konami made clear the priority of mobile devices as its primary platform for games.
How is this reflected in the "Metal Gear Solid" series following "MGS 5?" Excluding a spinoff zombie survival game that garnered subpar reviews and arguably strayed too far from the formula of the series (per IGN), Konami has not released a dedicated "MGS" game in over eight years.
In fact, Konami barely released triple-A games for consoles aside from the "eFootball" series. No "Silent Hill" or "Metal Gear Solid:" only the "Castlevania Advance Collection" has been released for consoles since "MGS 5." Most of the recent games on Konami's website have either focused on iOS and Android or dipped into smaller franchises for consoles and PC.
Rumors have abounded on sites like Game Rant regarding "MGS" ports and remakes, but the sources behind the leaks have varied in reputability. Even then, they mainly pointed to the first three "MGS" games (via ResetEra), leaving "MGS 4" conspicuously absent. It simply has not proven a priority for Konami.
Konami showing signs of change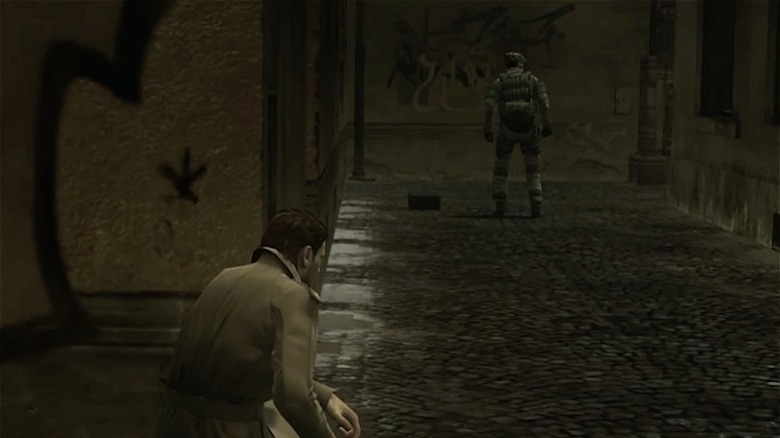 Konami
Veteran game producer Noriaki Okamura told Famitsu (translation via Google Translate) that 2023 would bring many long-awaited announcements, which may hint at upcoming "Metal Gear Solid" projects like a port or remake of "MGS 4." Okamura acted as a producer on past "Metal Gear" titles as ComicBook noted, lending credence to this theory.
Around the same time, rumblings of a PS5 remake of the original "Metal Gear Solid" began to get fans excited about remake possibilities. Spanish outlet Areajugones (translation via Google Translate) mentioned receiving tips from anonymous sources about a said remake, though the writer acknowledged not having enough information to vet the claims.
Regardless of the veracity of these rumors, fans have yearned for Konami to return to its roots. However, judging from the hint to Famitsu and the big announcement of two new "Silent Hill" games, the company may have had a change of heart as fans had hoped for years. Konami has marked 2023 as its big return, and since it already announced "Silent Hill," that leaves plenty of room for "Metal Gear Solid."
It may be only a matter of time before Konami announces a remake or port of "Metal Gear Solid 4: Guns of the Patriots," given its status as a bestselling PS3 exclusive (per Metal Gear Informer). Whether or not "MGS 4" returns the spotlight, fans would appreciate "Metal Gear" returning in almost any form.