GTA Online: Where To Find The Grotti Stinger GT (And How Much It Costs)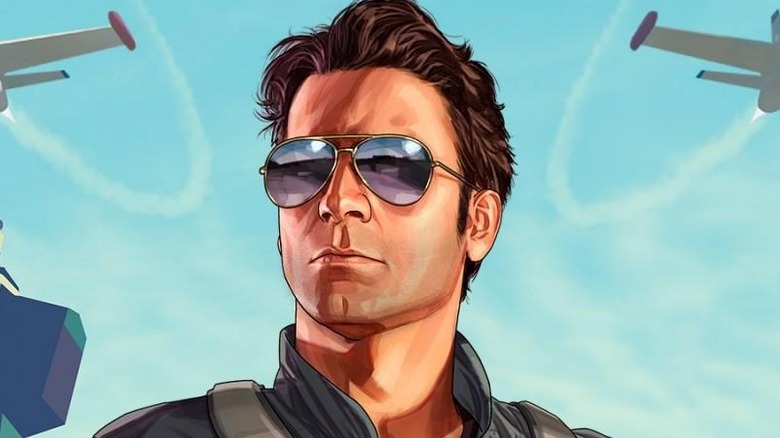 Rockstar Games
For as long as "Grand Theft Auto Online" has been a thing, collecting high-performance cars has been a huge part of the experience. And if adding on to said car collection with another absolute gem is something players desire, then the two-seater Grotti Stinger GT is a must-have. Based largely on the real-life Ferrari 250 GTO — one of the most popular and valuable sports cars ever produced — the Grotti Stinger GT boasts some pretty good performance. According to GTA Base, a fully upgraded Stinger GT can reach speeds of up to 112 MPH. 
While that isn't among the fastest Grotti-produced cars in the game, owning the Grotti Stinger GT will certainly be a conversation starter and also show off one's exquisite taste when it comes to imports. So, how can this "Grand Theft Auto" ode to a legendary sports car be gained in game? Luckily, there is a way to do it for free. But if you miss out on it, don't fret — it can be purchased for cold hard cash as well.
The Grotti Stinger GT can be won or bought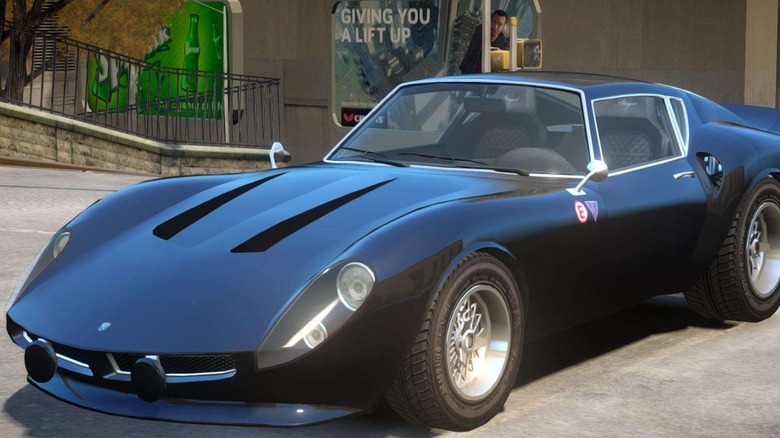 Rockstar Games
If any "Grand Theft Auto Online" player is eager to add the Grotti Stinger GT to their in-game car collection, they're in luck as there are currently two ways to get the car. The first and most cost-effective way is by winning it. As pointed out on Reddit, the Grotti Stinger GT is currently the Podium Car of the Week at the Diamond Casino and Resort. This means that, for no cost at all, players can potentially win the car by simply spinning the wheel on the casino floor and hoping it lands on the car. However, it should be noted that each car is only available to be won temporarily, and players get only one spin per day, so there is no guarantee that this method will bear fruit.
However, should players have a few dollars in the bank, the Grotti Stinger GT is also available for purchase at any time. According to GTA Base, the sleek sports car can be purchased through their iFruit phones by going to the Legendary Motorsport website. There, the Grotti Stinger GT can be bought for $875,000. While this isn't necessarily cheap, it is certainly a bargain compared to other popular high-end cars in "GTA Online."
So yes, the Stinger GT can be acquired free of charge. However, if relying on luck is not one's thing, it can be purchased immediately and stored in a garage.