Redfall: Bite Back Edition: What's Included And How Much Does It Cost?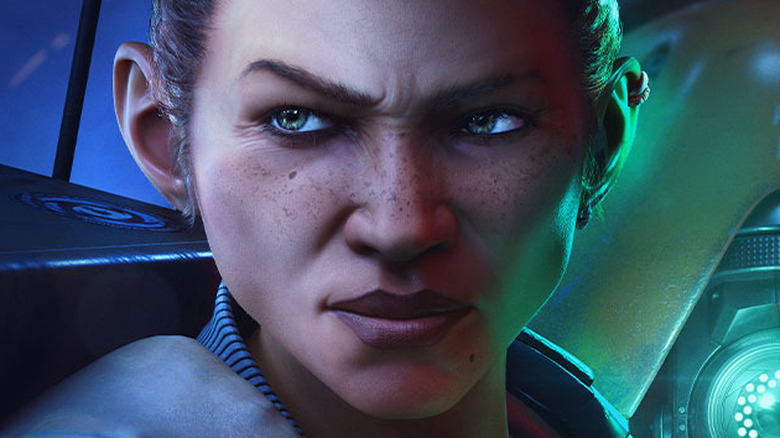 Bethesda Softworks
"Redfall" brings back the vampire hype with a story-driven cooperative first-person shooter. Meet four quirky characters, Jacob Boyer, Devinder 'Dev' Crousley, Remi De La Rosa, Layla Elliso, all of whom have a unique reason for why they were stranded in the fictional town of Redfall, Massachusetts with bloodsucking cultists. Even better, you can buy the Bite Back Edition of the Xbox exclusive to enhance your vampire-hunting adventure. 
"Redfall" only has two editions: the Standard and the Bite Back Edition. The "Redfall" Standard Edition costs $69.99 and only includes the base game. Meanwhile, the "Redfall: Bite Back Edition" includes various cosmetics, an additional weapon, and a Hero Pass with two upcoming characters. 
"Redfall" is finally launching on May 2, 2023, so it's less than half a year away. If you want to get the pre-order bonus (aka the "Redfall: Vampire Hunter Pack," which only includes the Grim Tide Shotgun, Blood Ravager Weapon Attachment, and Polar Vortex Multi-Weapon Skin), you need to decide which edition is right for you before then. Here's what each "Redfall" edition includes.
What does Redfall: Bite Back Edition include?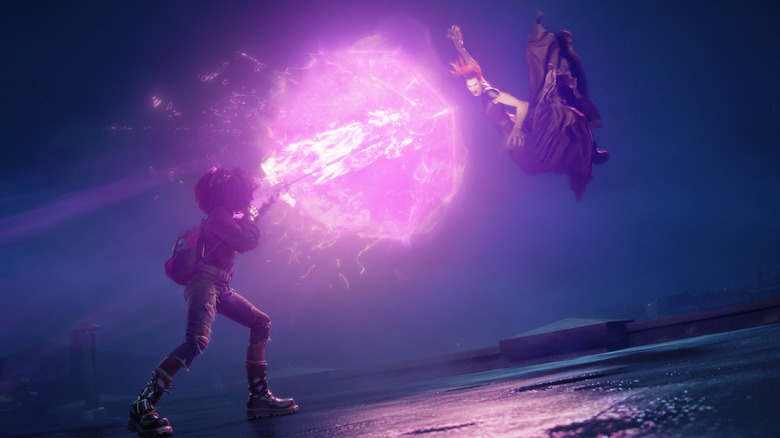 Bethesda Softworks
The "Redfall: Bite Back Edition" is the game's equivalent of a "Deluxe" Edition. Here's what's included:
Redfall Hero Pass with Two Future Heroes
Laser Beam Multi-Weapon Skin
Tactical Knife Stake Weapon Attachment
Throwback Outfit Pack (Unique outfits for each hero: Northern Expedition Devinder Outfit, Eyes in the Dark Jacob Outfit, War Clothes Layla Outfit, and the Engineer Volunteer Remi Outfit)
It notably features weapon skins and outfits for characters so that you can slay in style, and even has a tactical knife that you can attach to your character's weapon. The Hero Pass, which seems to work similarly to how "Super Smash Bros. Ultimate" unveiled its DLC fighters, will incorporate new playable characters into the game. The identities of these characters haven't been revealed, but they will likely have their own special weapons and abilities to differentiate them from the existing cast. It's unclear if they will have additional storylines associated with them or will be already existing characters in the story.