Splatoon 3 Expansion Pass Wave 1 - What's Included?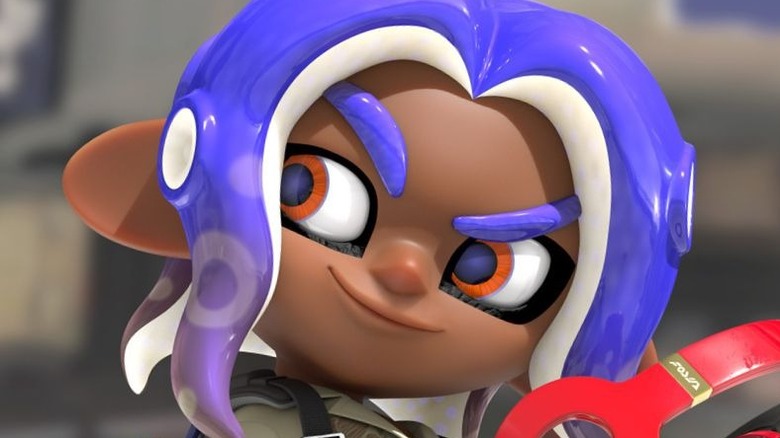 Nintendo
Shortly after its launch in September of 2022, "Splatoon 3" began to exceed all expectations as it smashed sales records for both Nintendo and Japan. Now, as we've learned from the February 2023 Nintendo Direct, Nintendo seems to be aiming to maximize the success of "Splatoon 3" by releasing an all-new Expansion Pass for the game. 
As pointed out in the Nintendo Direct, this "Splatoon 3" Expansion Pass will release its content in multiple waves over a period of time. Wave One of the Expansion Pass took up most of the limelight during the presentation, but there was a brief tease for Wave Two as well. 
DLC content is nothing new for the "Splatoon" series, as "Splatoon 2" received the fan-favorite, story-focused "Octo Expansion" back in 2018. This time around, things are looking to be a little bit different. Details are relatively sparse for now, but longtime "Splatoon" players will likely be interested in learning more about what the Expansion Pass has to offer.
Inkopolis from the original Splatoon makes its return
At the moment, we aren't exactly sure when Wave One of the "Splatoon 3" Expansion Pass will arrive. We do know it arrives sometime in Spring 2023, however, and that with it will come a trip down memory lane for original "Splatoon" fans. Wave One is focused entirely on bringing the hub world of Inkopolis from the very first "Splatoon" title to "Splatoon 3." This new but familiar area will simply serve as an alternative to those that would rather access stores and game modes within a different hub world.
Of course, the pop stars change here as well. The original popstars Callie and Marie will appear in Inkopolis, and they'll even take to the stage for performances during any "Splatoon 3" Splatfest events. With these fan-favorite Squid Sisters making their return, the only series popstars missing from "Splatoon 3" will be Pearl and Marina of "Splatoon 2" fame. Of course, there's a chance that they could make an appearance in the briefly teased Wave Two of the "Splatoon 3" Expansion Pass that's been titled "Side Order," a mysterious environment that appears to be only black and white.
Over on Twitter, the announcement of more "Splatoon 3" content has been positively, if confusingly, received by fans. As user NathanielBandy1 wrote, "So is this just like an interactive hub world? Can we play the single player levels from Splatoon 1? I'm so confused what this even is lol; Wave 2 looks like it's gonna be sick though!" The sentiment of slight confusion over the Expansion Pass is slightly echoed by others on Twitter, but Nintendo will likely reveal more information closer to the release of Wave One. Preorders for the Expansion Pass are available now, and even offer in-game bonuses such as additional currency and meal tickets.