Splatoon 3 Is Exceeding All Expectations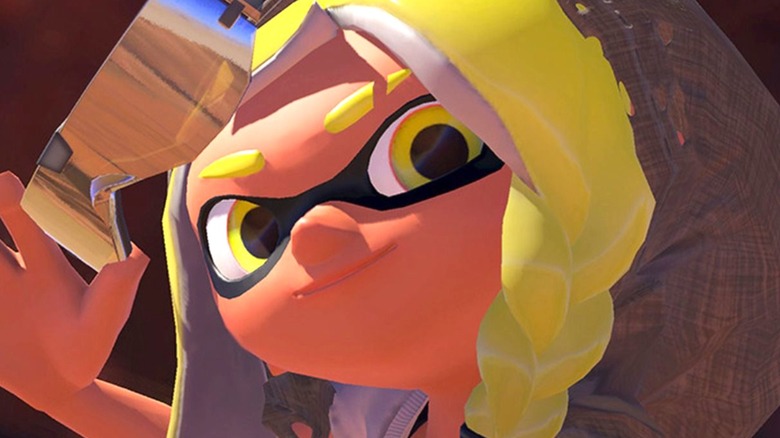 Nintendo Co., Ltd.
Early "Splatoon 3" reactions were all saying the same thing, with critics praising the game as a strong continuation of the series. With save data bonuses for players moving on from "Splatoon 2," new multiplayer maps and weapons, and an always active Salmon Run mode with several new boss enemies including the King Salmonid encounter, there's plenty of reasons for both longtime fans and those new to the franchise to dive in. 
All of this new content not only did well with impressing the critics, but it seems to have been enough to get the game into the hands of a lot of Japanese players. In fact, according to a news release from Nintendo itself, the game has sold a whopping 3.45 million units in Japan during only the first three days of it being released. That incredibly high number means that "Splatoon 3" is now the proud record-holder for three big records within its home country.
One for the books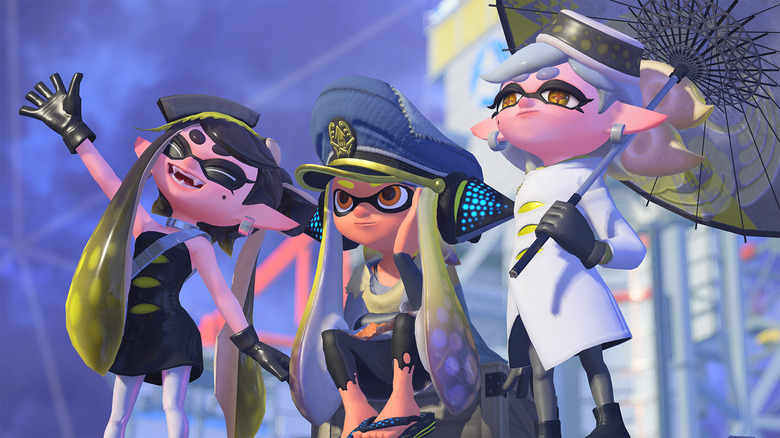 Nintendo Co., Ltd.
While the majority of Nintendo's press release regarding the game's success went on to detail the series' origins and the features found within "Splatoon 3," it also gave an important detail regarding the number of copies sold: "This is the highest domestic sales level for any Nintendo Switch software within the first three days." More than five years after the release of the Nintendo Switch, and even considering heavy-hitting titles such as "Pokemon: Sword and Shield" and "Animal Crossing: New Horizons" — which sold 1.3 million and 1.88 million respectively during their launches — "Splatoon 3" has set an incredibly high-scoring record for the Switch and the "Splatoon" series.
However, that isn't the only record it holds now. As noted by gaming industry analyst Daniel Ahmad on Twitter, this isn't just a huge record for "Splatoon" and Nintendo. "Splatoon 3" now has the record for the biggest game launch in all of Japan. There doesn't seem to be any information yet on how many total sales "Splatoon 3" has internationally, but it should be interesting to see just how high the game's numbers will climb as time goes on.
Being a live-service multiplayer game, "Splatoon 3" will have plenty of updates in the future, such as the series' famous Splatfests, and even some large-scale paid DLC. If all of this planned future content impresses critics and players as much as the base game already has, "Splatoon 3" could easily continue to grow its number of players over the next few years.