Where To Get The Red Access Card In Warzone 2.0 (And How To Use It)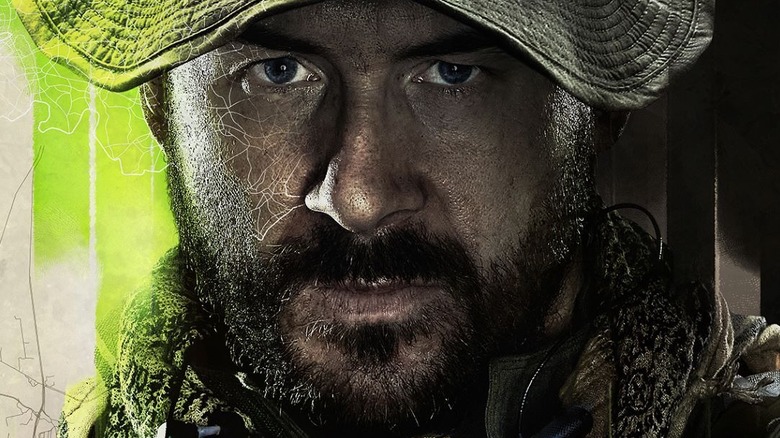 Activision
As part of the new (and popular) DMZ area, "Warzone 2.0" features a new patch for operators to enjoy solo or as part of a team. Players can once again dive headfirst into the mysterious Building 21 and learn more about the dangerous bio-lab if they get the necessary access cards. It's one of the most dangerous parts of the DMZ where operators can really test their mettle. However, when gamers want to reap the benefits of Building 21 and claim some top-tier contraband, they're going to need an elusive red access card — and no, these aren't available in the DMZ's typical hidden caches.
Advertisement
Not only will operators find self-revive kits behind this locked door, but they will also get high-tier weapons and orange-crate backpacks. With how big of a challenge Building 21 can be, the self-revive kits alone may prove invaluable to prevent permadeath. Here are the best places to find the red access cards that operators need to get inside.
Many locations but no guaranteed drop point
Unfortunately, the red access cards are random-spawn rewards, which means that there is never a guarantee that players will get them. That said, they have been some relatively reliable spots to grab this important card. Firstly, operators can find them in standard white chests, but they're more likely to spawn in rare orange and red supply chests throughout the DMZ map. Then again, it may be better for gamers to go after the loot from supply drops. Specifically, they should look at Boss Supply, SAM sites, and Supply drops. Operators can also go after Enemy Helicopter Supply Cargo, but they should aim for these in the last ten or so minutes of a round.
Advertisement
Once players have obtained their red access card, they'll be able to score some pretty solid loot in Building 21. They simply need to find the part of the map called "Office Storage," and then look for the nearby red door. Check the maps strewn across the walls of the building to help navigate and get to the red door faster. Speed is of the essence to get to those self-revive kits in this dangerous zone.