Xbox Boss Says Days Are Numbered For Exclusive Call Of Duty DLC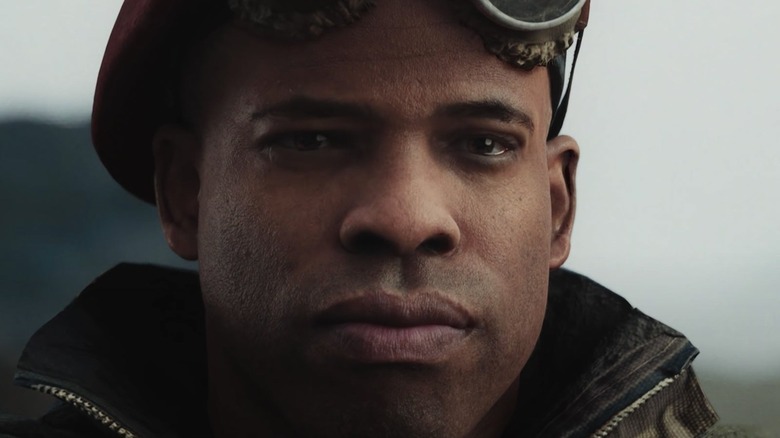 Activision Blizzard
Gamers everywhere have started to worry about the future of "Call of Duty." After plans emerged that Microsoft was in the process of acquiring "Call of Duty" developer Activision, gamers became concerned that the record-breaking franchise would soon become an Xbox exclusive — something that, of course, would alienate a large majority of the player base who game on PlayStation hardware. This understandably caused alarm among the higher-ups at Sony.
On multiple occasions, Microsoft has assured Sony that the series would keep releasing on multiple platforms for the foreseeable future. But not everyone at Sony believes that promise. Amidst the conversation, Microsoft signed a 10-year contract with Nintendo, leaving many to believe that the series would make its way to either the Switch or its future consoles. However, the Xbox president recently detailed that one major change will come to "Call of Duty" if the deal between Microsoft and Activision Blizzard goes through. And it will come as good news to Xbox gamers.
No more bonuses for buying Call of Duty on PlayStation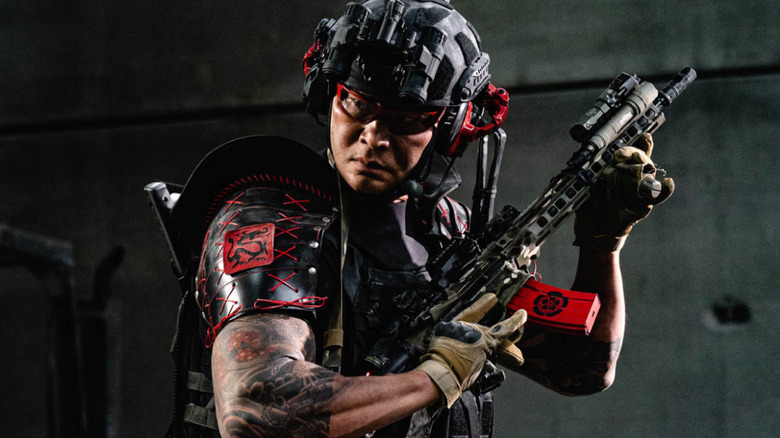 Activision
Recently, Xbox On sat down with Microsoft Gaming CEO Phil Spencer to discuss the future of the company. When asked to clarify what the company means by its statement that the future of "Call of Duty" won't be Xbox exclusive, Spencer once again assured fans that "Call of Duty" isn't going to be held hostage by Microsoft and instead said, "We [Microsoft] want to increase the places where people can play Call of Duty." And when asked about exclusive content such as early beta access or flashy in-game items, Spencer said, "The same version of the game will be available on all platforms." To get his point across he used the example of "Minecraft" on PlayStation, which he believes provides a comparable experience to "make sure those players feel like they have a great experience on the platform they choose to play on." This approach would change the course of "Call of Duty."
PlayStation gamers have long gotten bonuses for playing on Sony's hardware. For example, "Modern Warfare 2" players on PlayStation received extra battle pass unlocks and various in-game goodies exclusive to the system. But if Spencer's statement is sincere, PlayStation gamers won't receive these kinds of rewards in the future, putting everyone on the same playing field. The Xbox president even used the recent PlayStation exclusive "Hogwarts Legacy" quest as a type of practice Xbox does not want to partake in.