PlayStation Boss Blasts Xbox Over Call Of Duty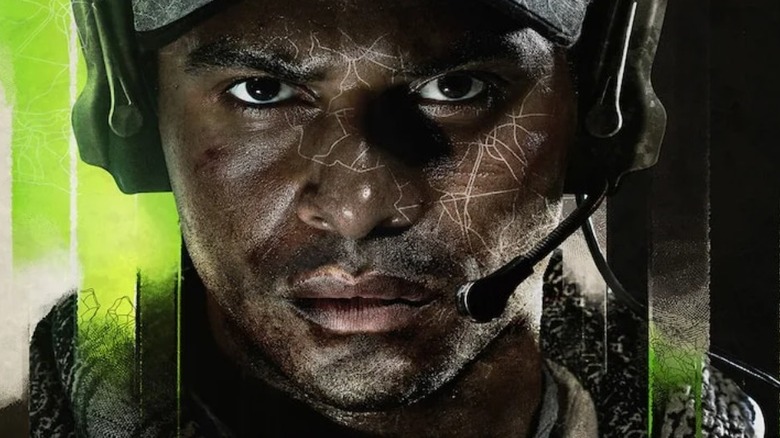 Activision Blizzard
"Call of Duty" fans might have had good reason to worry about Microsoft's proposed acquisition of Activision Blizzard after all. Earlier in 2022, Microsoft's announcement that it sought to purchase Activision Blizzard had the internet going wild. Many gamers wondered what the implications of the deal would be, especially considering that Activision Blizzard produces some of the biggest AAA games available, including the "Call of Duty" series. Considering that "Call of Duty" has been available on both Xbox and PlayStation for years, it's understandable that many PlayStation devotees would worry that their favorite series would now become an Xbox exclusive, just like Bethesda's "Starfield." Although Microsoft execs initially told Sony gamers there was nothing to worry about, recent reports from PlayStation head Jim Ryan seem to indicate otherwise.
Sony has had a few ups and downs since Microsoft announced its intent to purchase Activision Blizzard. The company was already feeling the hurt, with stocks falling soon after the acquisition news broke. The government has also gotten involved in the deal between Microsoft and Activision Blizzard, complicating things further and extending the acquisition process. Now, it seems as though tensions between Sony and Microsoft are truly bubbling over, and the ensuing arguments could put the multiplatform future of "Call of Duty" at risk. But how did it get to this point?
Xbox initially said Call of Duty would remain on PlayStation
Allen Berezovsky/Getty Images
It's important to acknowledge how Phil Spencer, the CEO of Microsoft Gaming, has responded to concerns that "Call of Duty" would become a console exclusive. Shortly after Microsoft announced its plans to acquire Activision Blizzard, Spencer shared a message of good news with "Call of Duty" fans, writing, "Had good calls this week with leaders at Sony. I confirmed our intent to honor all existing agreements upon acquisition of Activision Blizzard and our desire to keep 'Call of Duty' on PlayStation." The message sated many gamers, who were content to hear that Xbox intended to continue making "Call of Duty" just as widely available as it had previously been.
In August 2022, Microsoft stated yet again that "Call of Duty" would stay on PlayStation. According to leaked internal documents, the company acknowledged that making "Call of Duty" an Xbox exclusive wouldn't be as profitable as producing it for multiple platforms. In that case, Xbox could actually make more money by continuing to release "Call of Duty" as normal, on both the PlayStation and Xbox consoles.
However, almost simultaneously, trouble began to brew between Microsoft and Sony. Xbox accused PlayStation of using anti-Game Pass tactics in order to keep anticipated titles off of the Xbox and exclusive to Sony. And, it's true that Jim Ryan is no stranger to exclusivity, and even made a bold claim that Sony has been quietly acquiring exclusive games back in 2021. Now that the tables have turned, however, the Sony exec suggested that making "Call of Duty" a console exclusive wasn't good business.
Inadequate on many levels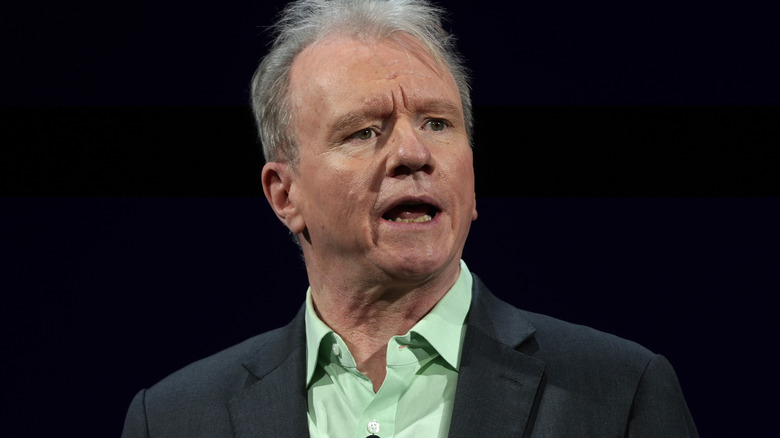 Alex Wong/Getty Images
As gamers speculated about the deal, Xbox consistently assured them that "Call of Duty" would remain on multiple platforms. However, after Jim Ryan and his team met with Xbox, that doesn't seem to be quite the case. Ryan told GamesIndustry.biz that he felt Xbox's proposal was "inadequate on many levels" and that the deal indicated that "Call of Duty" would eventually become a console exclusive after a predetermined – and short – period of time.
Ryan continued, saying that he didn't initially plan to talk about the meeting, but that Spencer had made the issue public, and therefore he felt like he had to comment. He explained that Xbox claimed it would allow "Call of Duty" to remain on PlayStation for three years beyond the current contract, which has not been made public, but GamesIndustry.biz speculated covers three more releases. Ryan said, "After almost 20 years of 'Call of Duty' on PlayStation, their proposal was inadequate on many levels and failed to take account of the impact on our gamers."
Ryan's tone was clearly frustrated, and the exec made it clear that he felt the deal wasn't feasible, no matter what Xbox previously claimed. "We want to guarantee PlayStation gamers continue to have the highest quality Call of Duty experience, and Microsoft's proposal undermines this principle," Ryan explained. It's unclear how the two companies will move forward, or if the rivals will come to some sort of agreement regarding the future of "Call of Duty." In the meantime, gamers can continue waiting for the release of "Modern Warfare 2" and hope that good news about "Call of Duty" appears soon.