What Comes With Mario Kart 8 Deluxe – Booster Course Pass Wave 4?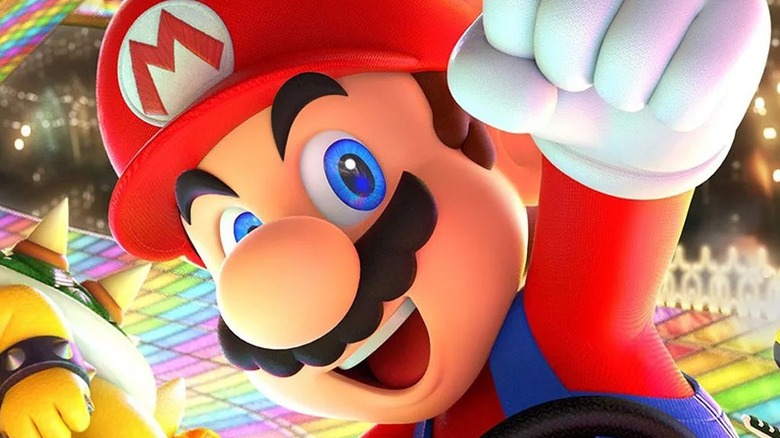 Nintendo
There's still no word on when we'll get "Mario Kart 9," but fans of the racing series are still getting new content for "Mario Kart 8 Deluxe" to tide them over in the meantime. Since 2022, Nintendo has been releasing new courses and other content through the Booster Course Pass and, on March 9, the next set of courses is coming with Wave 4.
This new wave will introduce eight more courses as well as a new playable character for anyone who purchases the Booster Course Pass. Further, this Wave — along with all the others — is being made available for free to all subscribers to Nintendo Switch Online + Expansion Pack.
Longtime players of the series should be glad to be getting more new content for the game and will likely be eager to see what's in store. Fortunately, Nintendo has already provided a preview of what gamers with the Booster Course Pass will get.
As with each Wave in the Booster Course Pass, Wave 4 introduces eight new tracks for races. This time around, these tracks are divided between the Fruit Cup and the Boomerang Cup with each getting four tracks.
Eight new courses and an old favorite character
For the Fruit Cup, Wave 4 is adding the tracks Tour Amsterdam Drift, GBA Riverside Park, Wii DK Summit, and Yoshi's Island. Meanwhile, the Boomerang Cup is getting Tour Bangkok Rush, DS Mario Circuit, GCN Waluigi Stadium, and Tour Singapore Speedway. The theme of this Wave appears to be a mix of real-world locations while paying homage to past games.
The tour tracks all seem to be recreations of the real cities they're named after and offer more urban, though still varied, tracks to race on. The rest of the tracks, on the other hand, recall races from previous "Mario Kart" games or, with the Yoshi's Island track, simply reference other games set in the "Mario" universe.
All the tracks offer a variety of settings and challenges. Apart from the three city tracks, the others include snowy environments, desert islands, and dirt track arenas. This diversity will, hopefully, offer something for everyone to enjoy.
Finally, on top of all the new tracks, Wave 4 is also adding a new racer to the roster. Players will now be able to select Birdo, the lovable dinosaur bird first introduced in "Mario 2." Further, players will be able to choose from nine different colors for Birdo when they select her. She may not be as flashy as Gold Mario, but she's still a welcome addition to the track.