Apex Legends Cross-Progression: Will We Ever Get It?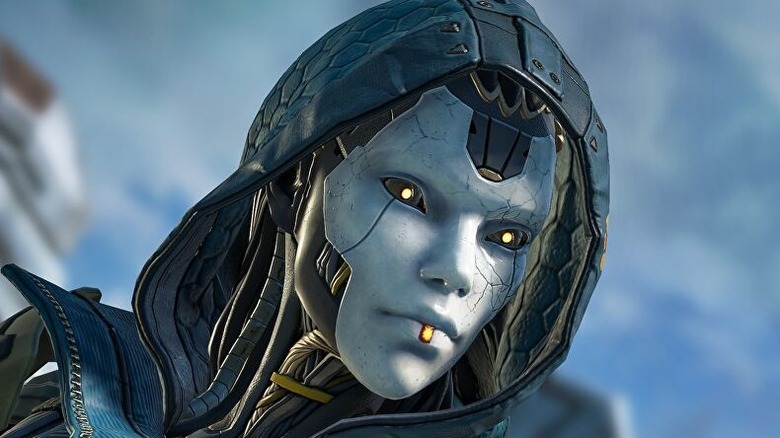 Electronic Arts
Since its launch, "Apex Legends" has become a powerhouse in the Battle Royale genre and the online multiplayer FPS genre in general. The game is available on all major consoles, from the Xbox Series X|S and PS5 to the Nintendo Switch and PC, and even saw a doomed mobile port that ceased operations earlier this month. But although players can use the same account on multiple versions of the game, progress and unlocks don't carry over between platforms.
The problem of cross-progression is an old one that few games have managed to overcome, but usually, the solution is found by linking accounts, like the cross-progression in "Fall Guys," which relies on an Epic Games account. Though cross-play exists in "Apex Legends," this only allows players on different consoles to match together and doesn't affect the availability of player unlocks. Nevertheless, the addition of cross-play indicates that cross-progression could be possible — and luckily for "Apex Legends" fans who play on multiple consoles, these features seem to be coming sooner than later.
In late 2021, "Apex Legends" senior producer Josh Medina asked players which features the development team should tackle in 2022. One of the features he mentioned the team was already working on was cross-progression. At the end of 2022, Twitter user alphaINTEL, whose posts focus on "Apex Legends" news, pointed this out to Medina. In his response, Medina lamented the delay and hinted that the feature was still on the way.
Cross progression in Apex Legends is on the way - it's just a matter of when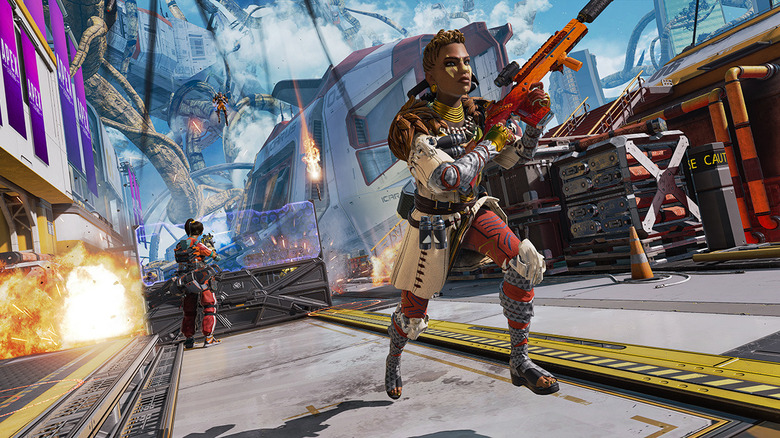 Electronic Arts
After Josh Medina was reminded of this statement by alphaINTEL, he jokingly thanked the user for helping to grow his block list. Medina then defended himself by saying that in his original Tweet, he didn't say the feature would come within the year. In a more serious tone, he offered an update — that the two features he listed in 2021, including cross progression, are still in development.
This confirms two things: That cross-progression is taking longer than expected and that it is still officially in the works. Medina later responded again, noting that he'd made a mistake by telling players the feature was already being worked on, and that fans call him out on it pretty regularly. "I look forward to the announcement of these things when they are done and ready," Medina said. "Until then y'all can keep clowning me and me only."
So while players don't know exactly when progression cross-platform play in "Apex Legends" will work the way it ought to, they can rest assured that the feature is coming... eventually.