Meta Quest Leaks Potential Subscription Service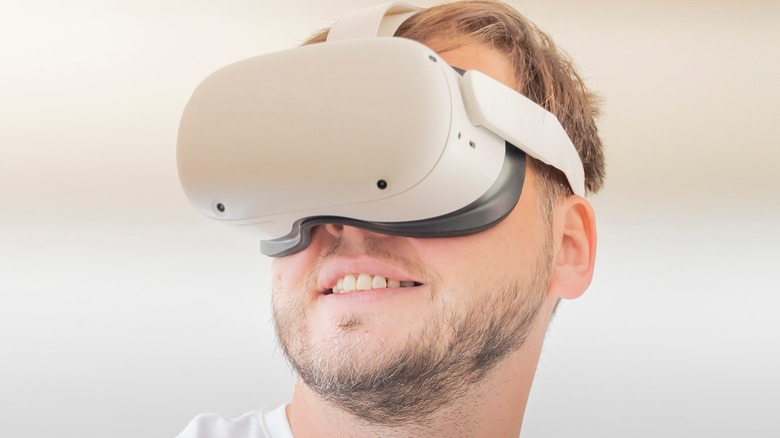 Denis---S/Shutterstock
Subscription based gaming is far from a new concept, but only in the last few years has it become an industry-spanning focus. Some of the most well known of these subscription based gaming services are Xbox Games Pass and PlayStation Plus, where the deal is pretty straightforward: players can pay a monthly recurring amount to have access to a library of games, but that access goes away once the subscription ends. As cloud and live service revenue models continue to become mainstream, more gaming companies are getting in on the action, now including Meta. 
Advertisement
Meta has had a difficult few years, especially after its Metaverse reportedly lost the company more than $13 billion in 2022, but it's undeniable that the company controls a large share of the VR market. Through the Meta Quest Store, owners of Meta VR headsets can buy games and apps, many of which, like the heavily edited VR port of "Resident Evil 4," are exclusive to the console. 
According to VGC, a user recently discovered a hidden part of the official Meta Quest app that revealed information about the company's future plans for its VR ecosystem. Nicknamed "Project Apollo" in the screenshot posted by Twitter user Shiny Quagsire, the hidden page indicates that the company is looking to a new source of revenue — a subscription service, like the Xbox Games Pass, that would give Meta Quest users access to a number of games for a monthly fee. However, the approach Meta is taking for its subscription based service is a bit different than Xbox or PlayStation's model.
Advertisement
The unconfirmed subscription model gives players two games each month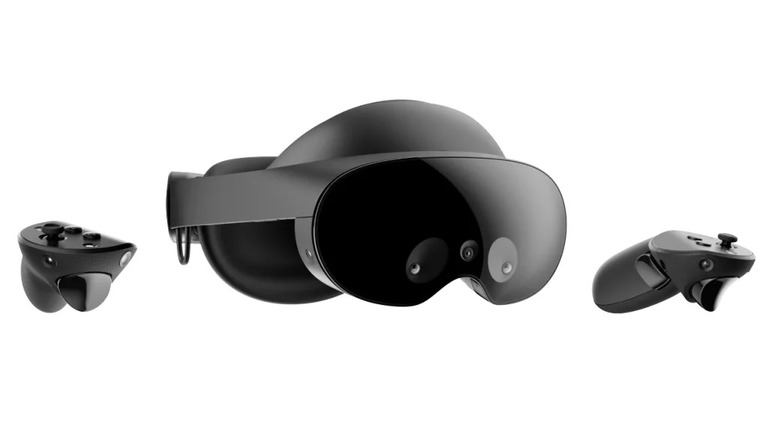 Meta
The screenshot, posted by Twitter user and coder Shiny Quagsire, apparently comes from a hidden part of the publicly-available Meta Quest mobile app. Shiny Quagsire even left a link directly to the page so others could access and see the page for themselves, which was visible on both the Android and iOS versions of the app.
Advertisement
Apparently Meta is adding a game pass thing soon for Quest, "Project Apollo". Accessible via this deep link URI (on Android at least)

oculus://view/platform_subscription pic.twitter.com/Bz5321zRpv

— Shiny Quagsire (@ShinyQuagsire) March 4, 2023
The service, nicknamed "Project Apollo," appears to take the Humble Bundle approach to the monthly games subscription, which gives users a few options to permanently keep. Instead of giving users access to the entire Meta Quest library, or a diverse selection of games, subscribers are granted up to two games or other applications each month. 
There aren't any details on which games will be available under this service, whether users can choose anything from the best and worst of the Quest or only from a pre-selected few. But one thing that stands out is the final sentence of the hidden page: that players can only keep the apps they redeem as long as they remain subscribed. 
Advertisement
While Meta itself has yet to comment on what this page confirms, a leak from a few weeks ago confirmed some of the company's plans for its future in VR and AR. Reportedly, a Meta Quest 3 is due to launch later in 2023, which could coincide with an announcement of a Meta Quest subscription model.