Diablo IV Beta: Will Progress Carry Over And The Rewards You Get For The Main Game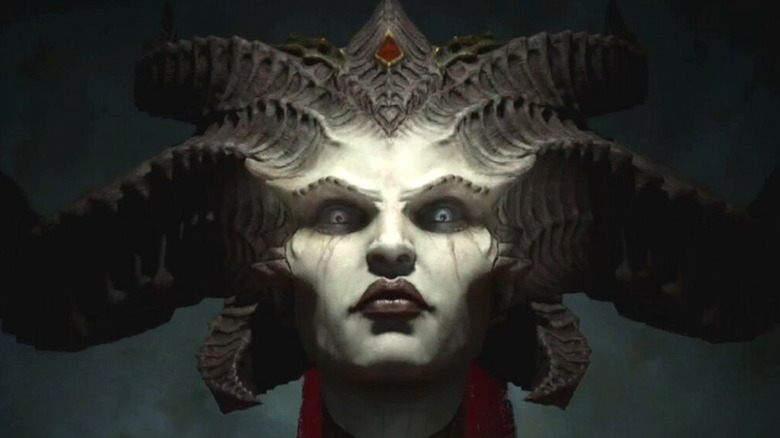 Blizzard Entertainment
"Diablo IV" is on the way and set to bring the series back towards the darker tone of the second game in the series while updating the graphics and gameplay. Based on recent leaks, it's also introducing a major quality-of-life upgrade and a new cosmetics shop that should make creating and managing a character easier and more personalized than ever. While fans will have to wait until June for the full experience, they'll get to check out the new features over the next couple of weekends during the open beta.
The beta, being held the weekends of March 17 to 19 and March 24 to 26, will allow players access to the entire first region of the game and let them create multiple characters to try out the different classes available. Of course, with all the looting, leveling, and exploring players will be engaging in, some may be wondering if they'll get to see the results when they get the full game months later.
While some may just enjoy the beta as a preview of what's to come, others may be hoping that it will be a chance to get a head start on developing their characters. These gamers will certainly want to know if their progress will carry over when "Diablo IV" truly launches, and what sort of rewards they'll get for getting involved early.
No saved progress but rewards for taking part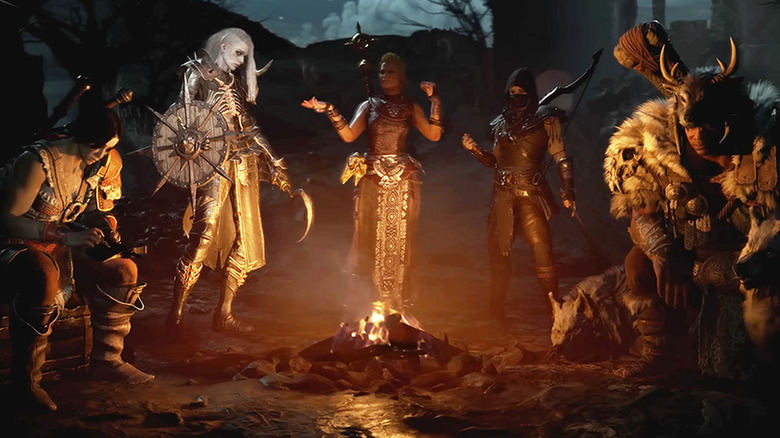 Blizzard Entertainment
Unfortunately for those hoping to carry their characters over from the beta, progress won't be saved after it ends. Anyone going through the beta will be starting from scratch like all the other players on release day without any of the gear they found or skills they unlocked. This isn't uncommon for open betas but may still be a disappointment for some fans. That doesn't mean Blizzard isn't rewarding those who take part, however.
While progress won't carry over, those who reach certain milestones during one or both of the beta weekends will earn certain titles and a cool cosmetic that will be available in the full version of the game. These rewards, while not offering any mechanical benefit, will still serve as a fun reminder of the beta and show other players that you were a part of it. These, in themselves, are a good reason for players to join and will likely have everyone scrambling to hit the achievements necessary to earn them.
Players may not get to save their progress but a sneak peek of what's to come and exclusive rewards will surely be enough to entice more than a few players to sign up for early access while they can.