Former Blizzard Devs Form Their Own Studio To Make 'Positive' Games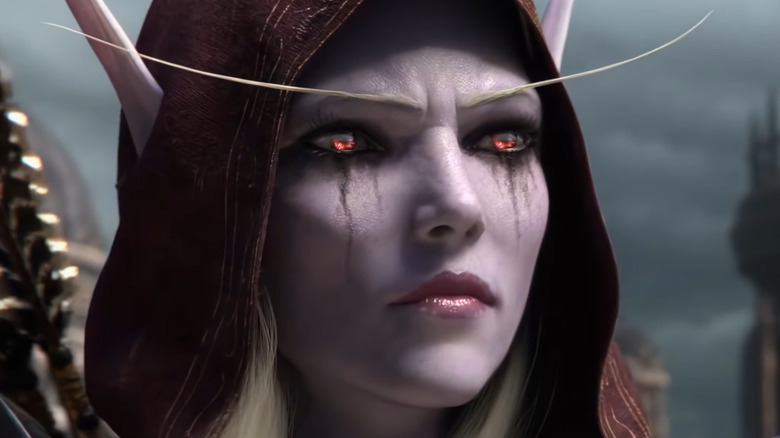 Blizzard
Blizzard is far from the well-respected, universally loved video game juggernaut it once was. The company's reputation was irreparably damaged after employees alleged disturbing workplace transgressions and made headlines. That, coupled with botched launches and egregious monetization policies, resulted in many longtime employees jumping ship.
Ex-Blizzard leaders J. Allen Brack, Jen Oneal, and John Donham are among the laundry list of developers that exited the studio due to the controversy. These departures were especially notable, as they were all respective department heads. But instead of going to work for the competition, the three teamed up to form their own video game company. And the trio, who refers to themselves as chefs, has made it clear they will be doing things differently from their former employer.
Their newly created company, Magic Soup Games, won't be developing games about orc warlords or soul-sucking demons. Instead, the company wants to develop positive games that make players feel good. And the trio seems very determined to get this fresh concept off the ground.
Magic Soup Games aims to deliver positive games
In an interview with VentureBeat, Magic Soup Games founders J. Allen Brack, Jen Oneal, and John Donham discussed their ambitious vision for the company while opening up about their respective departures from Blizzard. Brack stated that the small team wants to create triple-A games with positive themes. Although he didn't reveal any information about their first title, Brack claimed that the game "doesn't fit neatly into any existing genre today." And if anyone can pull that off, it will be this team.
Jen Oneal had an impressive run at Activision-Blizzard, working there for almost 20 years. She notably functioned as head of Vicarious Visions, the studio responsible for PS1 hits such as "Crash Nitro Kart." J. Allen Brack also had a long stint at Blizzard, staying there for almost 16 years, 3 of those as president. Many may know him best as the one who muttered the infamous "You think you do, but you don't" line in an interview. In comparison, John Donham was not at Blizzard long, but he worked as Chief of Staff & VP of Special Projects at Blizzard for over a year. Still, he has considerable experience in the field.
Brack and Jen both noted that their departure from Blizzard was difficult, but Brack said that they are excited to start a games company alongside "people with shared vision and values focused on culture and employees." Jen expressed a similar sentiment and wants to create a more inclusive environment for employees.