Sonic Origins Plus Expansion Pack - Every Classic Game Being Added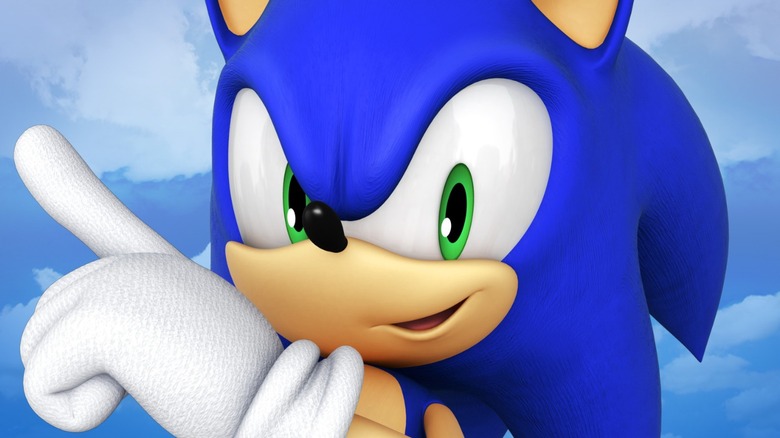 Sega
Let's face it — "Sonic Origins" has been a total bummer for fans across the world. While the effort to make classic titles more accessible to the newer audience wasn't unwelcome in the least — especially not when compared to Nintendo's miserly policy on past-gen titles — Sega didn't quite stick the landing. The company had fans up in arms even before "Sonic Origins" even released with its plans to delist all the included titles from other platforms, with few exceptions. Then there were concerns over whether the soundtrack of "Sonic 3" would even sound the same due to licensing issues that Sega never properly addressed at the time of its initial release. When "Sonic Origins" released, it ended up being a buggy mess that not even the developers were happy with.
To Sega's credit, it looks like it's taking another stab at making "Sonic Origins" a worthwhile retro experience with the upcoming "Plus Expansion Pack" — available as either an all-in-one bundle containing the base game or as an add-on for players who already own "Sonic Origins." This expansion pack will add a handful of new remastered games as well as some all-new features.
The Plus Expansion Pack will add twelve new remasters
"Sonic Origins Plus" will be launching on June 23, 2023 — exactly one year after the release of "Sonic Origins" on the date known as Sonic's birthday — for the PlayStation 5, PlayStation 4, Xbox One, Series X|S, Nintendo Switch, and PC through the Steam and Epic Games Store clients. According to the reveal trailer, the expansion pack will add 12 titles originally released on the Game Gear:
"Tails' Skypatrol"
"Tails Adventure"
"Sonic the Hedgehog"
"Sonic the Hedgehog 2"
"Sonic the Hedgehog Triple Trouble"
"Sonic Spinball"
"Dr. Robotnik's Mean Bean Machine"
"Sonic Blast"
"Sonic Drift"
"Sonic Drift 2"
"Sonic Labyrinth"
"Sonic Chaos"
For those buying the all-in-one bundle instead of the add-on, "Sonic Origins Plus" will also include all the add-ons previously released, such as "Extreme Missions, Mirror Mode, additional letterbox backgrounds, new character animations in menus, additional music from other Sonic titles, and more." In addition, the "Plus Expansion Pack" will come with the option to play as Amy instead of Sonic in the original four titles included in the "Sonic Origins" base game — "Sonic CD" will also feature a playable Knuckles with an entirely new path exclusive to his character.
Interestingly, the Japanese official website also mentions that a few bug fixes have been implemented in "Sonic Origins" ahead of the expansion pack's release. Hopefully, the 12 new remasters will come polished on launch and won't need a similar bug fix months after release.