Call Of Duty Is No Longer The Best Selling Game Of 2023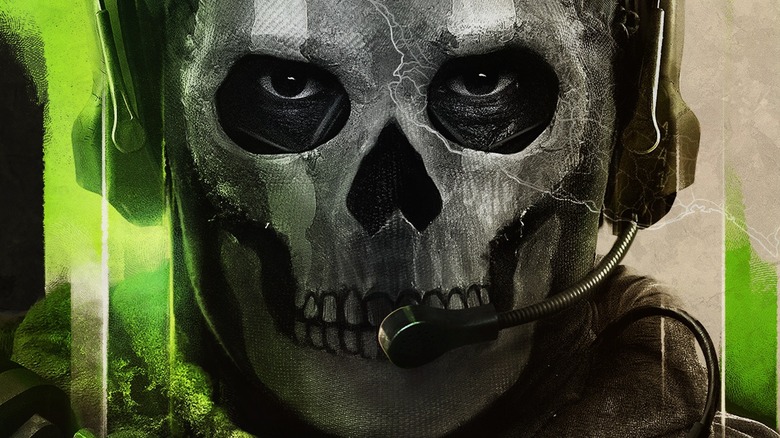 Activision
There are a handful of franchises in gaming that sell ridiculously well year after year, like the "Assassins Creed" or "Mario" games. "Call of Duty" is one annual franchise that still sets records and remains just as popular today as ever — if not more so. "Call of Duty" is so successful, in fact, that its inclusion on PlayStation consoles is a major chess piece in the potential Microsoft-Activision merger. Indeed, 2022's "Call of Duty: Modern Warfare 2" proved its worth to Activision in 2023 by quickly becoming the top-selling game of the year, despite being released months before. But this success wasn't enjoyed long.
According to a February 2023 report from data analysis firm Circana, "Call of Duty: Modern Warfare 2" lost out on this top spot for 2023 to "Hogwarts Legacy." Despite being surrounded by controversy due to the "Harry Potter" series' author, "Hogwarts Legacy" dominated both the February 2023 sales charts and the year-to-date sales of games across the industry. 
Hogwarts Legacy was the best-selling game of both February 2023 as well as 2023 year-to-date. Hogwarts Legacy also ranked 1st in February sales across each of the PlayStation, Xbox, and Steam platforms.

— Mat Piscatella (@MatPiscatella) March 29, 2023
This comes from Mat Piscatella, executive director at Circana, who also posted similar market data back in January. At the time, "Call of Duty" had held the top spot for four months in a row, an impressive feat even for the ever-popular FPS franchise. Though "Hogwarts Legacy" now has the most sales of 2023, it likely has not beaten the overall sales of "Call of Duty: Modern Warfare 2," as only two of its four months on the market are counted for 2023. But that's not the only interesting thing that Circana's industry market research revealed.
There's more interesting data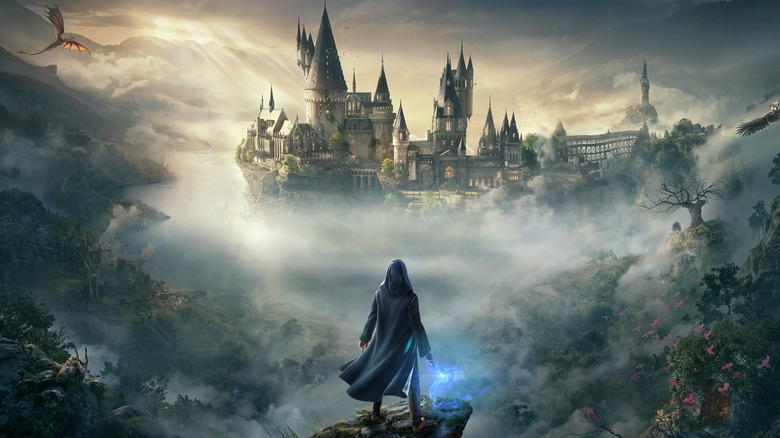 Warner Bros. Games
"Hogwarts Legacy" has remained popular — and heavily discussed — since its launch, and it makes sense that it takes this top spot from "Call of Duty" for 2023. But it's a long way from meeting the total sales of "Call of Duty: Modern Warfare 2" as it made a billion dollars in its first 10 days — sales that don't count towards this record. Few games could match up to "Hogwarts Legacy" in 2023, and "Call of Duty: Modern Warfare 2" still slides into second, followed by the remake of "Dead Space" and annual sports games "Madden NFL 23," and "Fifa 23." 
Mat Piscatella's data for February, which he revealed on March 29, also tells some other interesting stories about the gaming industry. Of the top seven games sold in February, only one was actually a new release — "Hogwarts Legacy" — while others had been on the market for at least a month. Interestingly, "Hogwarts Legacy" is also the only game in the top seven that isn't a remake or sequel. However, seven out of the top 20 best-selling games in February were new games, or at least new games within established worlds, including eighth-place "Wild Hearts," ninth-place "Like A Dragon: Ishin," and "Kirby's Return to Dream Land" at 15th.
Seven of the top twenty best-selling games of February were new releases, with Wild Hearts (#8), Like a Dragon: Ishin! (#9) and Octopath Traveler II (#10) also ranking among the top 10 best-selling titles during February.

— Mat Piscatella (@MatPiscatella) March 29, 2023
Only time can tell whether "Hogwarts Legacy" will continue to be a bestseller. Controversy aside, the game itself is highly praised by critics and fans alike, and perhaps data from March will show it is still included among these top sales spots.