The Sad Reason Ada Wong's Actor Wiped Her Instagram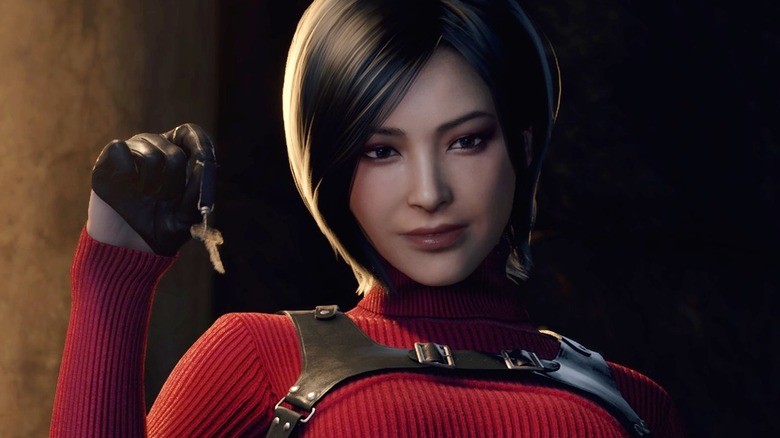 Capcom
The "Resident Evil" series is made up of some of the gaming world's most beloved horror games, and the recent line of remakes have brought them to a whole new generation of fans. However, despite rave reviews from critics, not everyone is happy with how the recent remake of "Resident Evil 4" was handled. 
Advertisement
Long before the game launched in March, controversy began to surround the casting of Ada Wong, as it was revealed that Jolene Anderson would not return for the role. Anderson provided voice work for the character for the "Resident Evil 2" remake, but Lily Gao — who previously played Ada in the 2021 movie "Resident Evil: Welcome to Raccoon City — was cast for the "Resident Evil 4" remake instead.
Though Ada Wong has been played by several voice actors over the years, the decision to bring in Lily Gao for voice work on the remake was controversial to some fans, not to mention some critics. TheGamer argued that the new version of Ada Wong was the weakest part of the remake, but also conceded that this could have been a result of the actor's direction or the writing for the character. It now appears that Gao has deleted most posts on her Instagram account due to harassment from players who didn't like her performance.
Advertisement
Though Ada Wong only appears for a few brief moments throughout the game, mostly as set-up for her own parallel storyline and (possibly) an eventual remake of "Resident Evil 5," the controversy has been nigh-unavoidable within the "Resident Evil" community. The ensuing discourse concerning the character's voice actress goes way beyond the release of the "Resident Evil 4" remake, though. In fact, toxic "Resident Evil" fandom has gone to these dark places many times in the past.
Resident Evil 4 is getting review bombed over Ada and other changes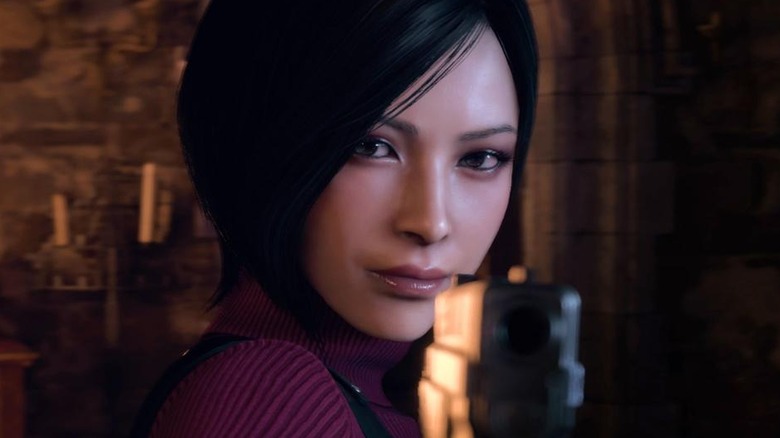 Though the consensus seems to be that people are enjoying the new version of "Resident Evil 4," a contingent of vocal gamers have taken the game to task for its changes to the original. For instance, some people were angry to discover that the game cut some scenes that didn't age well, mostly in the name of making the game more progressive and removing some sexist humor. Others have taken to the game's Metacritic and Steam pages to slam Lily Gao's performance in the game. 
Advertisement
Some particularly vocal players believed that Gao's performance was too much like her movie version of Ada, that Jolene Anderson's work in the "Resident Evil 2" remake was better — apparently, that's enough reason to harass someone online. Others allege that Capcom didn't hire Anderson again because she joined a union, though most criticisms revolved around the performance itself. When angry commenters began attacking the actress on her Instagram feed, accusing her of outright ruining the game for them, the actress stepped away from social media and wiped nearly every post from her account.
After Gao began to tone down her social media by turning comments off, fans posted to the "Resident Evil" subreddit to call out the community's penchant for harassment. For instance, Jill's actress from "Welcome to Raccoon City," Hannah John-Kamen, similarly pulled the plug on comments when "Resident Evil" fans harassed her online in 2021. Toxic fans also targeted Leon's live-action actor, Avan Jogia. 
Advertisement
So turns out people have been harassing Lily Gao (Ada's RE4R VA) she had to turn her IG comments off. First, Hannah John-Karmen, then Avan Jogia, and now this. Since when did harassment=criticism? As the RE community, we need to do better.
by
u/johnnyscardigan in
residentevil
Harassment of voice actors is unfortunately nothing new in the gaming industry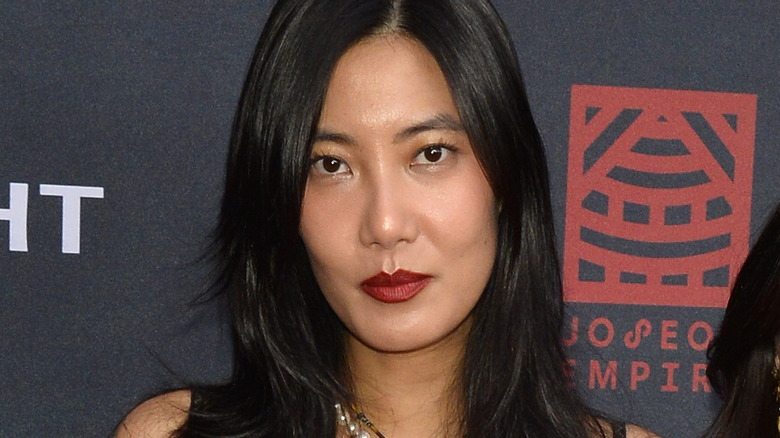 Jerod Harris/Getty Images
Though Lily Gao has already deleted her Instagram posts, her performance was far from universally hated, and at the very least, much of the community appears to agree that online bullying isn't the way forward when criticizing a performance. It's nothing new in gaming and mass media, though that's not to downplay the harassment Gao faced. 
Advertisement
Bungie has had to deal with death threats from fervent "Destiny 2" players, for example, and CD Projekt Red faced a significant breach of its security following negative responses to "Cyberpunk 2077." When "The Last of Us Part 2" was released, voice actress Laura Bailey received threats from gamers who strongly disliked her controversial character in the game. It's not a problem unique to gamers, though — after the release of "Star Wars Episode I: The Phantom Menace," so-called fans harassed Anakin and Jar Jar's actors for years.
It remains to be seen if Lily Gao will return to social media – or the franchise, for that matter – but hopefully she is aware that there are a great number of fans who did enjoy her performance and hope to see Ada Wong return in the future.
Advertisement
it really saddens me that people are hating on Lily Gao (voice of Ada in RE4R) i think she did absolutely amazing and delivered such a mysterious, gentle, badass but alluring performance just as Ada is known for. She added a whole new level to the character and i LOVE it👏 pic.twitter.com/swZbjW9w3r

— 𝐑𝐘𝐀𝐍 𖤐 playing re4r (@the80slasher) March 27, 2023