Fall Guys Season 4 (Legacy Season 10) - What We Know So Far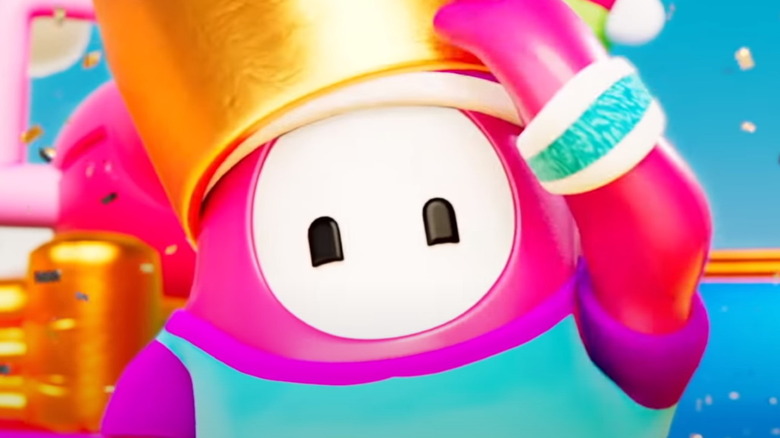 Epic Games
The current season of "Fall Guys," featuring a deep-sea theme, premiered back in November 2022 and fans are getting eager for some new content. Gamers have been anticipating the next season and speculating about what its theme will be for months. While Mediatonic hasn't made an official announcement yet, and there's no word on where the next season will take the competitive beans thematically, players have been offered a glimpse of what the next season will have in store.
Season 4 of "Fall Guys" — or Legacy Season 10 because season numbering is confusing – is definitely on the way with Mediatonic beginning to drop hints about it back in February. While it does appear that fans will have to wait a bit longer to finally experience it, official announcements and alleged leaks do provide a clue about what to expect and, roughly, when to expect it.
Much is still unknown about Season 4, but based on what's been confirmed, there's certainly reason to be excited for what's to come.
Gameplay changes and additions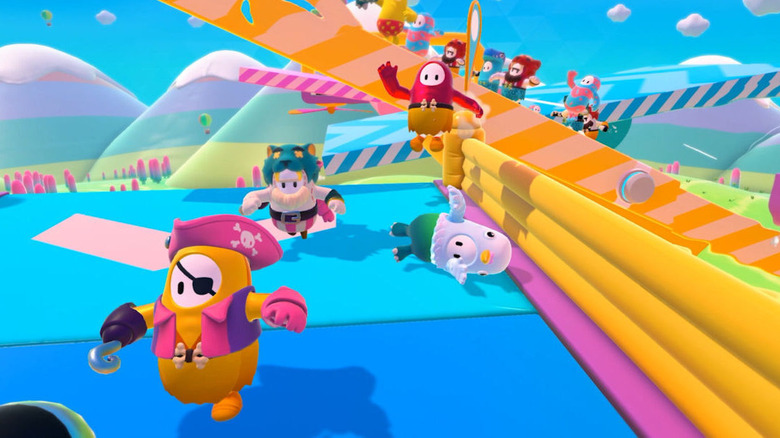 Epic Games
There may not be a theme or a trailer yet but Mediatonic has announced some big changes that will be coming when the new theme does eventually launch. Chief among these changes is the addition of Fall Guys Creative.
First previewed last year, Fall Guys Creative is the level editor that will allow players to design their own custom "Fall Guys" rounds. Various pieces of track along with traps and obstacles can be combined to create brand-new challenges to try out and allow for an unlimited supply of new rounds to try. Mediatonic hasn't shown off this mode much since its initial announcement but it has confirmed that it will finally be introduced with the new season when it does eventually launch.
Beyond this big addition, other changes will also be coming next season. Specifically Solo Playlist lobbies are being reduced to 40 players instead of sixty to speed up games and a new batch of rounds that were previously stored in the "vault" will be brought back for players to enjoy all over again.
Finally, this new season will mark the beginning of a change in how long seasons last. The current season has already been going for some time, and it seems this is set to become the norm with Season 4. Apparently, the new standard will be longer seasons featuring more content. So, while fans have had to wait a while for Season 4, they can — hopefully — expect more new rounds, on top of the level editor, to make up for it.
Rumored release date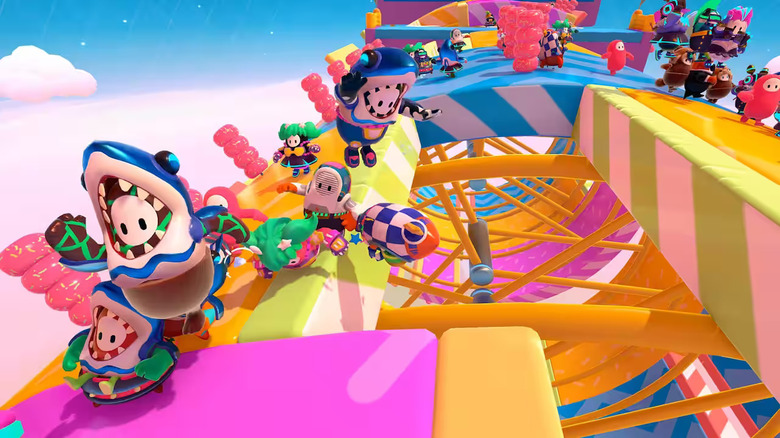 Epic Games
There has been no official announcement yet but, based on rumors and alleged leaks, fans won't have to wait too much longer to finally experience Season 4. According to a report by Insider Gaming, sources are indicating that the new season is set to Launch on May 10. This has yet to be confirmed by Mediatonic, Epic Games, or any named source within either company but, if accurate, it would mean that players have less than a month to wait for the new season to finally begin.
Considering that the current season has already been out for months, we are due for a new one, so a May release is certainly plausible. If this is the plan, gamers can probably expect an official announcement and a trailer sometime soon. Eager fans should keep an eye out for more news and updates. While they're at it, they should probably start brainstorming ideas for challenging new rounds to build themselves when the season and Fall Guys Creative finally arrive.