Fall Guys' Confusing Season Numbers Explained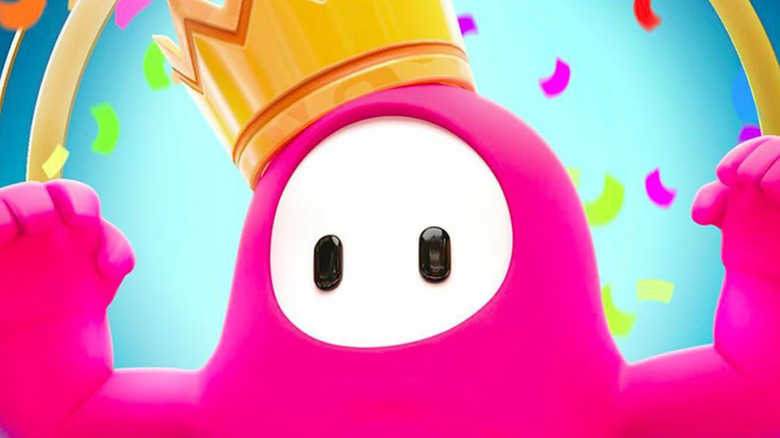 Epic Games
"Fall Guys" launched back in 2020 and immediately started setting crazy records. Years later, the game of wacky platforming mayhem is still going strong with new races, rare skins, and other content releasing regularly. Of course, for dedicated players, the big thing to look for is the start of a new season.
Looking for information on upcoming seasons can be a source of confusion for some players, however, as the numbers don't always appear to line up. Anyone new to "Fall Guys" that simply tried to search for a particular season number has likely found that multiple seasons share the same number. Other players have surely been frustrated when it seemed that the season number that was supposed to be current actually took place years ago.
There is a simple explanation for these mismatched season numbers that should resolve the confusion for most players. Unfortunately, the issue is likely to be ongoing and will continue to come up for incoming gamers for years to come.
A season reset for Fall Guys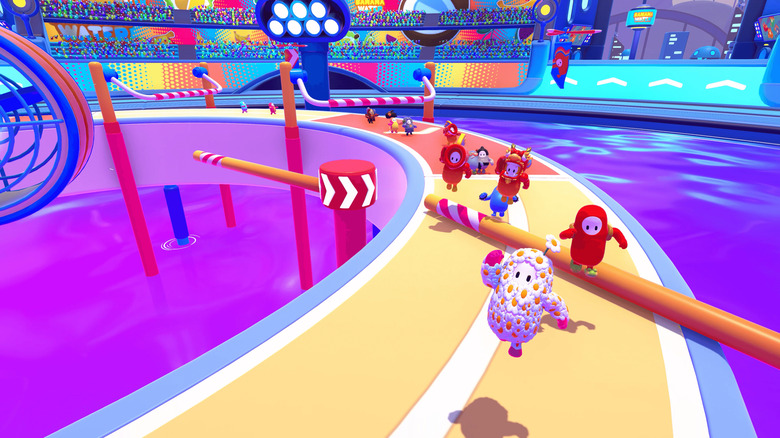 Epic Games
Newer fans may not be aware of this but "Fall Guys" didn't always exist as a free-to-play title published by Epic Games. When it originally launched in 2020, the game was known as "Fall Guys: Ultimate Knockout" and it was not free. Gamers got six seasons before Epic Games, which purchased developer Mediatonic in 2021, began making changes to the title.
While the core gameplay remained the same, Epic Games decided to make the title free-to-play and redubbed it simply "Fall Guys" in 2022. This change brought a new battle pass that some fans had a big problem with and set the stage for plenty of new seasons. With all these other changes, however, Epic Games also decided that a clean slate was in order.
When "Fall Guys" began its inaugural season under the new model in 2022, the seasons restarted, with the new season being Season 1 instead of Season 7. From then on, seasons began going up again while the old seasons retained their old numbers. As a result, there are now two official Seasons 1 through Season 4, with more to come. So, when a fan references Season 2, for example, they may be talking about Satellite Scramble, the Fall season from 2022, or Medieval Knockout, the Fall season 2020.
This should clear up any confusion for new fans and serve as a reminder that one should always specify if they're talking about a season from "Fall Guys" or the older "Fall Guys: Ultimate Knockout." Of course, this same issue is likely to continue to confound every new batch of fans for years to come.