Adriana Chechik Calls Out Amouranth In Heated Stream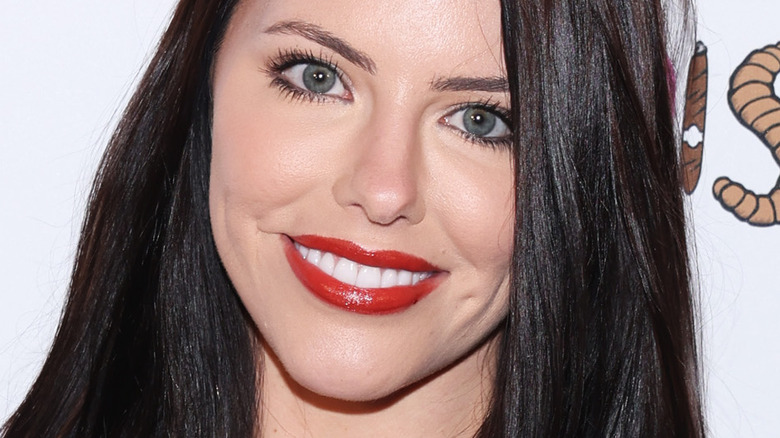 Phillip Faraone/Getty Images
Adult film star turned successful gaming streamer Adriana Chechik was in the news late last year because of a tragic back injury she suffered at Twitchcon 2022. Chechik has since returned to streaming regularly, oftentimes with other veterans of the adult entertainment industry. On April 26, 2023, Chechik and Ivana Hyde played hours and hours of "Elden Ring" together, taking on bosses in the Seamless Co-Op mod. The two talked about a wide range of subjects, and during a fight against Malenia, hot tub streamers came up. As it turns out, Chechik's opinion of Amouranth – arguably the most famous hot tub streamer – is not exactly a positive one.
Advertisement
About 10 hours into the "Elden Ring" boss rush, Chechik delivered a NSFW rant, explaining that while some girls are nice to meet and interact with on stream, Amouranth is not one of them. Chechick said that, unlike other hot tub streamers she's met, she feels like Amouranth "loves being a b*tch in her life," and is proud of it. Hyde said that she respects Amouranth's success in her business, but didn't comment on her as a person. Chechik, on the other hand, had some choice words about Amouranth's shady side.
Chechik's expletive-laden rant details why she lost respect for Amouranth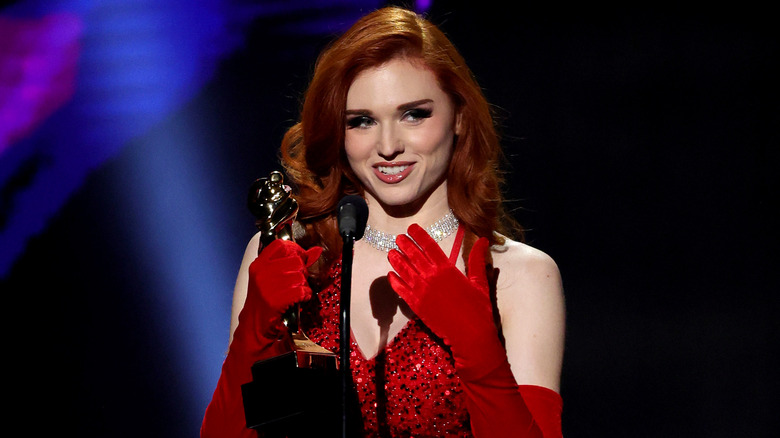 Ethan Miller/Getty Images
Adriana Chechik continued after Ivana Hyde said she can't comment on her opinion on Amouranth as a person. Chechik said that she used to have respect for Amouranth, but all of that faded apparently thanks to two key moments: her return to hot tub streaming, despite saying she would change her content following last year's domestic abuse revelations, and her attitude at the AVN awards. The 2023 AVN Awards gave Amouranth the "Favorite Creator" award, but according to Chechik, behind the scenes she said she didn't even want to be there, and said she wouldn't help others in their streaming endeavors.
Advertisement
"And then she also was like, 'I'm not gonna do hot tub streams anymore because my husband is a d**k to me,' and then she just does the same thing," Chechick said, accusing Amouranth of only being after clout. Hyde initially didn't say anything in response, except to mention that she thought Amouranth's subscriber content (which is aimed at adults only) was not real. Hyde then said she was surprised by all of the things Chechik was saying because she had "never" heard her talk trash about anyone.
"There are very few women I will talk trash about, but this is a woman I will talk trash about," Chechik said, before saying she was "drunk enough" to tell viewers her opinions. Amouranth has yet to respond to Chechik's call-out.
Advertisement