Why Redfall Is Being Slammed By Critics And Audiences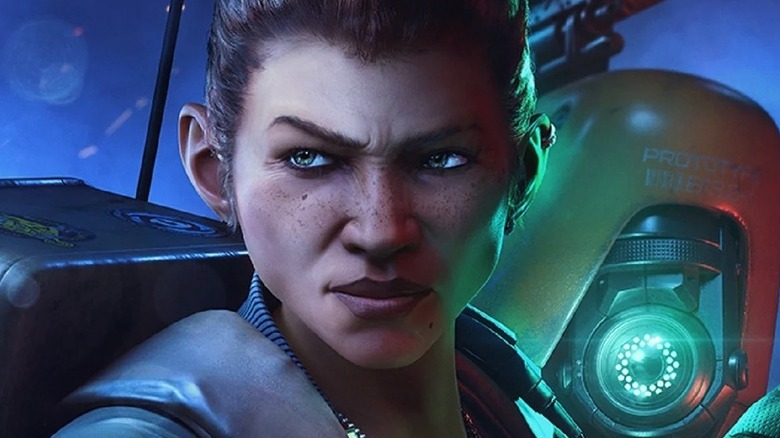 Bethesda Softworks
Arkane's "Redfall" has finally arrived, but excited players who are immediately booting up the new supernatural looter shooter on Game Pass may want to seriously manage their expectations. Reviews for the Microsoft exclusive did not arrive until the eve of the game's release, but as critics and audience weigh in, an unflattering picture of the game has begun to take shape. Gamers were already wary of the title's online-only requirements and use of Denuvo DRM anti-cheat tech, not to mention the fact that the announcement that the game would have a significant performance cap at launch, only supporting 4k 30 fps on Xbox Series X and 1440p 30 fps on Series S. However, according to early professional assessments and Steam reviews, the game's problems go deeper than this.
Advertisement
As it stands on release day, "Redfall" is far and away the worst-reviewed game Arkane has ever put out, simply going by the score on Metacritic. Both the Xbox Series X and PC versions of the game sit at the low 60s, a significant gap from the scores enjoyed by celebrated Arkane titles such as "Deathloop" and the "Dishonored" series. Over on Steam, "Redfall" players are already sounding off with scathing critiques of their own, and the game's official Steam page currently bears the dreaded "Mostly Negative" reviews moniker.
But how did this happen? What about "Redfall" has bummed reviewers out so badly that it's become such a disliked title? Here is what the critics and day one players have to say.
Advertisement
Redfall is buggy and undercooked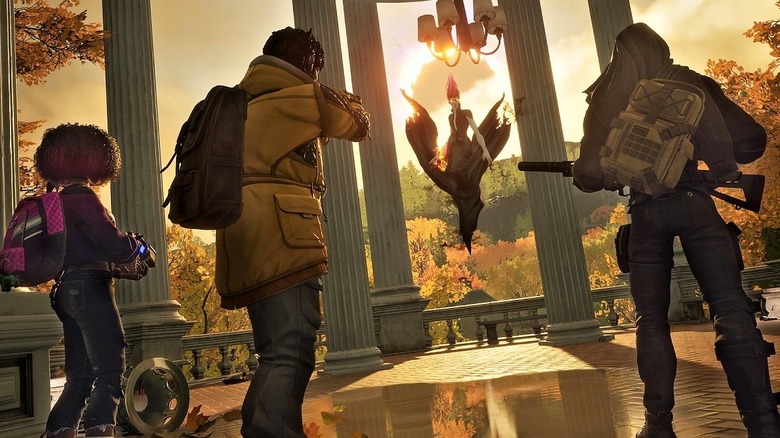 Bethesda Softworks
Here's the thing: None of these critics are actively rooting against this game. Given Arkane's reputation for prestige action, many reviewers have noted that they're simply disappointed by the final product, which reeks of compromise. Dexerto's Patrick Dane notes that he'd hoped for a fun time from "Redfall," but ultimately found it to be one of the worst PC ports in recent memory. From the stuttering frame rate to the muddy animations, a number of reviewers are reportedly shocked by the game's visuals at launch, while others have been frustrated by hard crashes.
Advertisement
On top of that, the game just feels half-baked in a lot of ways. Noisy Pixel's review states, "There are these drips of looter shooter, RPG, and multiplayer elements sprinkled throughout, but none of them work together, delivering a messy and almost incomprehensible experience." A number of reviewers have argued that the game's RPG elements simply aren't interesting, with the progression system feeling almost arbitrarily weighted to move players through the campaign. Others have found the game to be nearly unplayable, thanks to frozen enemies and occasional glitches that cause specific buttons and actions to become unresponsive. 
Most damning of all, a number of reviews have noted that "Redfall" simply feels uninspired in a sea of similar games. Outlets such as XboxAchievements and GameSpot have found "Redfall" to be surprisingly generic in its execution, especially when compared to Arkane's previous works. GameSpot's Mark Delaney writes, "The story premise is classic Arkane stuff, but in practice, it plays like a tug-of-war that its usually inventive team could not win."
Advertisement
Redfall has some defenders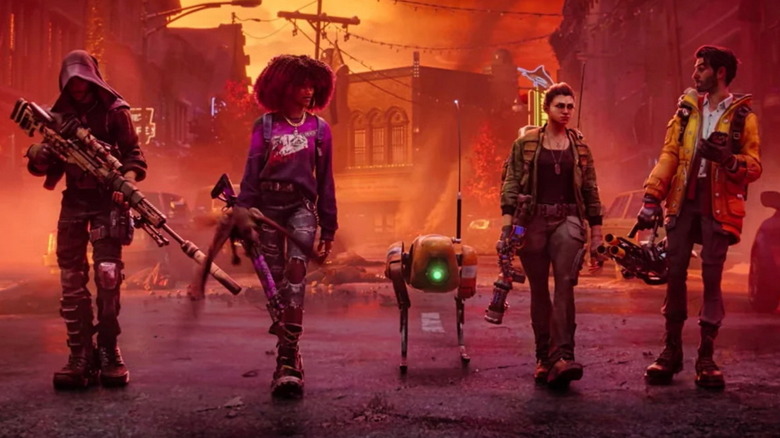 Bethesda Softworks
It should be noted that not every review has outright panned the game. Even some of the negative reviews have found things to like about "Redfall," from the hectic combat to the fun blend of paranormal and high tech shooter elements. In fact, at least a few publications have expressed having an outright good time with "Redfall." We Got This Covered gave the game 4.5 stars out of 5, complimenting its world-building, weapon variety, and level design that encourages multiple approaches to each situation. Meanwhile, Eurogamer noted that, although there are definitely some performance issues on day one, "this game already has an awful lot of charm, and that's much harder to patch in after the fact." XboxEra more or less echoed these sentiments, noting that the co-op wasn't particularly well-implemented, but that the game could eventually become a favorite with some tweaks.
Advertisement
This last idea is one that many gamers on social media are outright rejecting, however. The fact of the matter is that this game doesn't feel quite finished. As GameSpot's review puts it, "Ultimately, Redfall is a game that should not have been released yet." Players on Twitter and Reddit are sharing clips and screenshots of the game's buggy graphics and performance issues, with the general consensus being that this might be one game that could have benefited from a little more time in the oven.
Even so, considering how many players are still having enjoying it (warts and all), folks who have access to the title through Game Pass may still want to give "Redfall" a shot, just to see if they have more fun with it than others. At the very least, it's a good opportunity to see some truly wonky imagery before it gets patched.
Advertisement
Ayyyooooo WTF?! They couldn't even get proportions right. WTF is this?#Redfall #Xbox #GamePass pic.twitter.com/3vf3klW3eS

— Ninja | PS5 + PC Gamer 🎮🖥 🇺🇦 (@FIREK2029) May 2, 2023