Rumored GTA 6 Actor's Instagram Post Has Fans Going Wild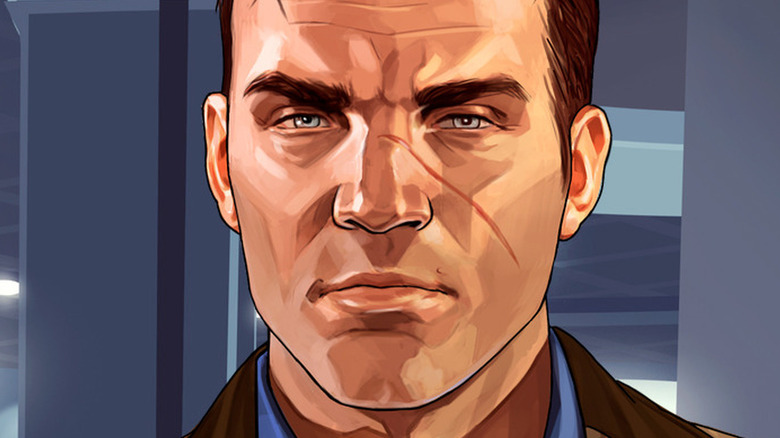 Rockstar Games
"Grand Theft Auto 6" is definitely on the way and, thanks to a massive leak last year, fans have an idea of what to expect from the upcoming sequel. Still, despite hints that the game could be coming as early as next year, Rockstar hasn't offered much in the way of official information, and there's been no indication of when a trailer or detailed announcement may drop. A recent Instagram post from actor Bryan Zampella, however, has fans excited for the prospect that more details could be coming soon. Zampella's post is no longer visible on his account, but it has been preserved by a number of Twitter users, including The Gaming Detective.
Advertisement
The post featured a photo of the actor on a beach wearing a tank top and a backwards baseball cap. While this may appear to be an innocent vacation pic, "GTA" fans believe some details of the image that may hint at the upcoming game. Not everyone is convinced, but many seem certain that Zampella is nodding to his role in the next "GTA" game.
Zampella's picture doesn't explicitly mention "GTA," but there is reason to believe there's something more going on. Thanks to the aforementioned leaks, it seems almost a sure thing that "GTA 6" will be taking gamers back to the sunny beaches of Vice City — and the Instagram pic features the actor on a beach. Further, while his outfit may be standard beach gear, it actually matches what Jason, one of the "GTA 6" protagonists, is seen wearing in leaked footage. Finally, it was previously rumored that Zampella is set to voice the character, so this sudden post seems to be more than a set of coincidences.
Advertisement
Fans think Zampella is Jason in GTA 6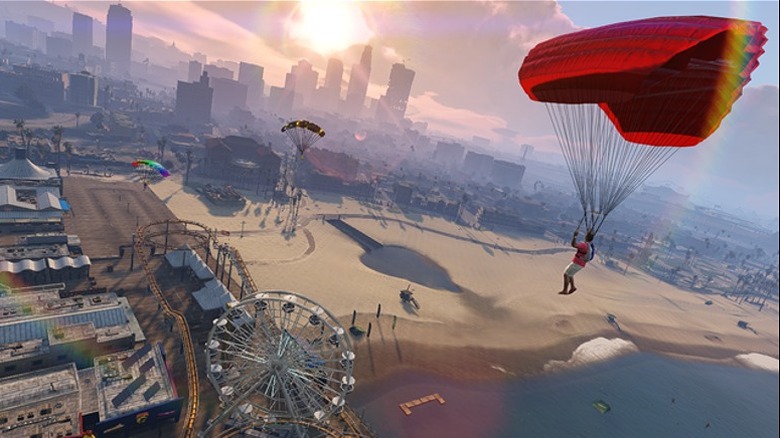 Rockstar Games
Beyond the image itself, The Gaming Detective has also noted that the song that accompanied the original post was a tune featured in "Grand Theft Auto: Vice City." All of this has fans divided on its meaning, with many expressing their certainty that more news is on the way.
Advertisement
Some may think this is just trolling by Zampella and shouldn't be taken too seriously, but plenty of gamers are certain he wouldn't be posting something like this without permission from Rockstar. Some of these fans are arguing that this could be the lead-up to a bigger announcement from Rockstar, possibly the release of a trailer or some other big reveal.
Rockstar told his Manager or Agency to post it to start the rumors hype before they release a trailer.

— Gamerx10 (@gamerxc0) May 20, 2023
There's nothing certain at this time, but the post certainly has gotten players talking about "GTA 6" again — which does seem to be good for Rockstar. Indeed, fans are even going back to look at older posts from Zampella to comment and ask more about "GTA." It seems we'll have to wait a bit longer to find out if this post means anything concrete. Either way, it's definitely a reminder that fans can't wait for "GTA 6."
Advertisement