Overhyped Games That Flopped In 2023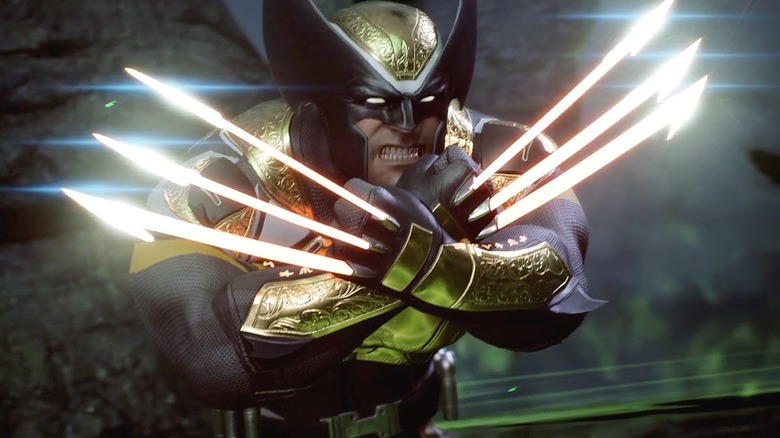 2K Games
Gamers have seen their fair share of dramatic highs and depressing lows in 2023. For every "Tears of the Kingdom" and "Super Mario Bros. Wonder," there have been truly awful releases like "Crime Boss: Rockay City" and "The Lord of the Rings: Gollum." It's worth noting, however, that most people didn't really expect those games to be good in the first place, and so it was no huge surprise when they bombed. On the other hand, some games received a good bit of hype, only to land with a thud when they finally arrived in stores.
Advertisement
Not every bomb is made equal, though. Some games may flop in the sales department, while others might make money while still enraging customers. It's time to take a look back at games that looked like they had everything going for them, but just didn't catch on with audiences for one reason or another. From would-be superhero epics to brand new IP that launched at the wrong time and place, here are some overhyped games that flopped in 2023.
Marvel's Midnight Suns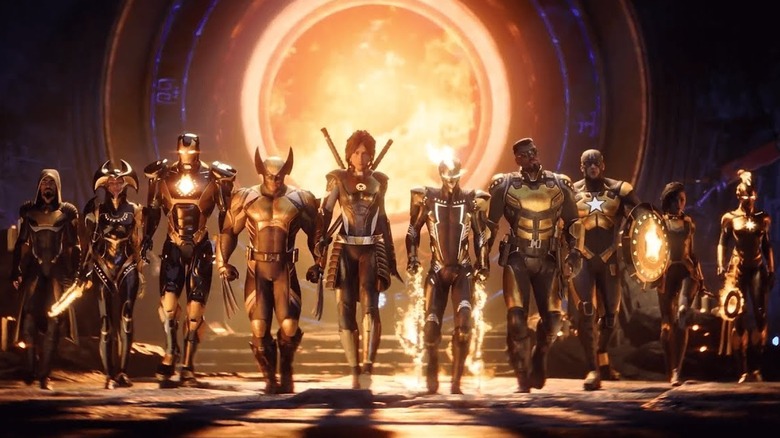 2K Games
Much like 2022's "Guardians of the Galaxy" adaptation, "Marvel's Midnight Suns" was a superhero game that was beloved by critics, starring well-known comic book characters, that somehow managed to completely flop with the game-buying public. In fact, the game and its subsequent DLC packs underperformed to such a degree that 2K Games/Take-Two Interactive canceled plans to port "Marvel's Midnight Suns" to Nintendo Switch. Developer Firaxis subsequently cut around 30 members of its team not long after this commercial failure. So what happened here? How could an RPG starring the spooky side of Marvel Comics fail so spectacularly?
Advertisement
Though the game's original announcement garnered a great deal of hype, many fans were subsequently turned off to discover the game's deck-building mechanics. The fact that "Midnight Suns" had more in common with "XCOM" than "Marvel's Spider-Man" seemed to be a deal-breaker for a large portion of the community. Take-Two CEO Strauss Zelnick also told Bloomberg's Jason Schreier that he thinks the game came out at the wrong time of the year.
Some news: Marvel's Midnight Suns was a critical success but a commercial flop. Take-Two CEO Strauss Zelnick told me in an interview this afternoon that "it's possible the release window wasn't perfect" but that he thinks it could have a long tail, like other Firaxis games

— Jason Schreier (@jasonschreier) February 6, 2023
Advertisement
Hellboy: Web of Wyrd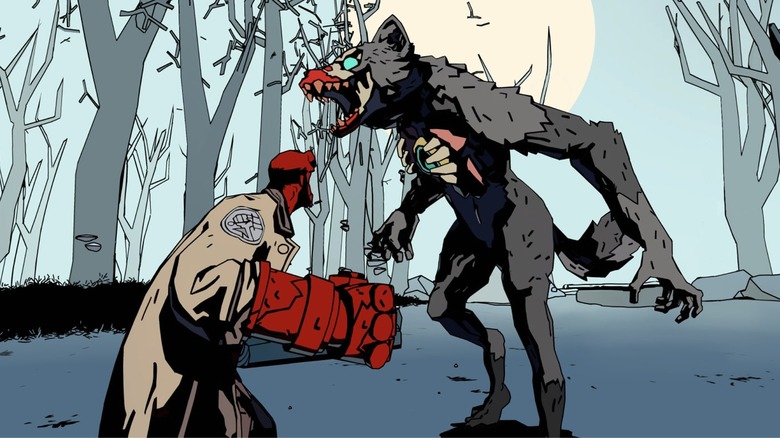 Good Shepherd Entertainment
"Hellboy: Web of Wyrd" was first announced during the 2022 Game Awards, and fans almost immediately learned that it had a lot going for it: a recognizable IP that's a soft spot for many comic book devotees, a hand-drawn graphical style that mimics the artwork of "Hellboy" creator Mike Mignola (who also advised on the story), an interesting rougelike structure, and beloved actor Lance Reddick voicing the title character. Even when the game received an unexpected delay, "Hellboy" fans kept their eyes peeled for more info. The untimely death of Lance Reddick only made the project more intriguing in a strange way, as fans waited to see one of the actor's final projects come to fruition.
Advertisement
Sadly, the final product left quite a bit to be desired. Though critics applauded Reddick's performance and the game's visuals, pretty much everything else was seen as a mixed bag. Combat was criticized for being sluggish, while the typical parrying and dodging employed in most roguelikes was considered to be nigh-impossible in some encounters. The gameplay loop of facing one monster after another was also seen as repetitive at best, and monotonous at worst. PCGamesN's Mitchell Demorest summed it up by saying the game is "filled with too many annoyances to list." As such, "Web of Wyrd" has mostly been skipped by all but the most hardcore fans of the BPRD's star investigator.
Bayonetta Origins: Cereza and the Lost Demon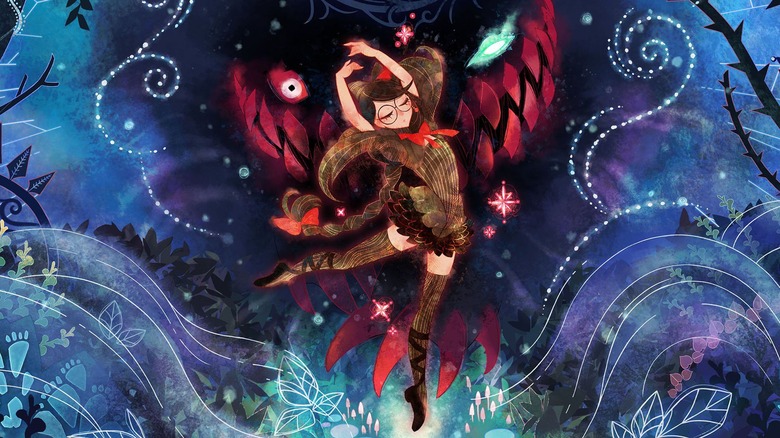 Nintendo
"Bayonetta Origins: Cereza and the Lost Demon," a spin-off prequel with a decidedly different tone from its parent series, was a risky gamble from the outset. The "Bayonetta" franchise has never really been one for smashing sales records, but the series has maintained a cult status among fans of over-the-top gunplay and fantasy action. While not an outright failure, "Cereza and the Lost Demon" didn't quite meet the sales figures of "Bayonetta 3," which had launched just five months earlier. In its first week, the prequel managed to sell just 6,474 copies in Japan, roughly one-seventh of the preceding game's first week sales.
Advertisement
That's not to say that it was a bad game. "Bayonetta Origins" still garnered positive reviews from critics, but it didn't seem to catch on with the core "Bayonetta" fanbase. Some fans disliked its kid-friendly departure from the stylistic action of the rest of the franchise, while others still felt burned by the divisive storyline of "Bayonetta 3." Much like previous entries in the series, this might still be one that fans come around to in time.
Immortals of Aveum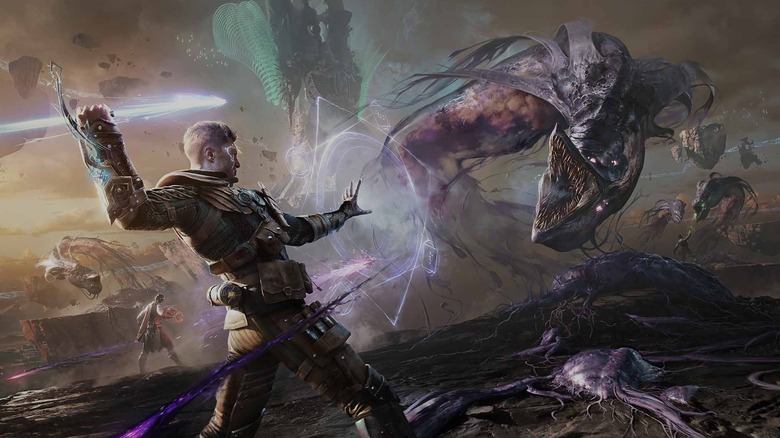 Electronic Arts
"Immortals of Aveum" was the first release from Ascendant Studios, a company full of AAA developers who'd achieved success with franchises such as "Call of Duty." The fantasy-action game received decent-sized spotlights during Summer Game Fest and September's PlayStation Showcase, with game director Darren Barnet appearing onstage during the former to hype the latest trailer. With genre vets like Gina Torres ("Firefly," "Angel") and Charles Halford ("Constantine," "Krypton") lending their voices to the game's stacked cast, it seemed like "Immortals of Aveum" could have been poised to be a heavy hitter in a crowded season of new releases. 
Advertisement
Unfortunately, after getting hit with a delay, the game launched the same week as surprise smash "Armored Core 6," which didn't help its standing in the sales charts. Then there was the fact that "Immortals of Aveum" required players to have extremely souped-up PCs in order to run the game. In the weeks following the game's release, the game's Steam player base plummeted to less than 100 concurrent gamers. Polygon reported that the game's poor sales led to Ascendant firing roughly 40 employees, which accounted for nearly half of the developer's roster.
Forspoken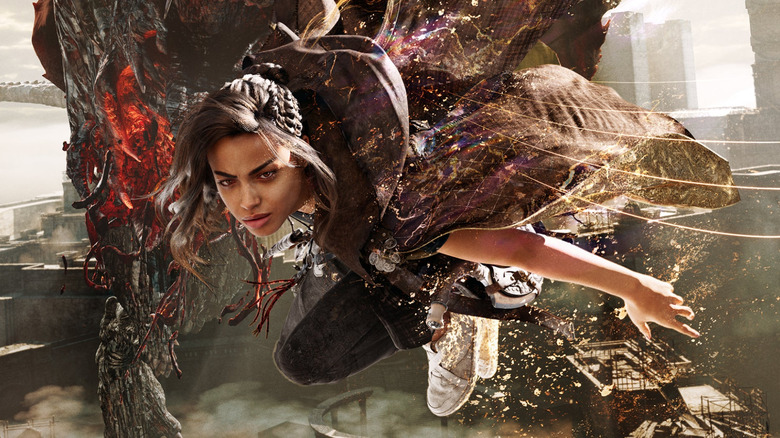 Square Enix
"Forspoken" seemed to have everything going for it. Developed by team members behind "Final Fantasy 15" and given the big marketing push that comes with being a Sony exclusive, there was every reason to believe that this massive fantasy title would end up being a genre-defining next-gen game. Then the delays came, with the game getting pushed back twice from its original May 2022 release date. As if that weren't enough of a strike, when the first full-length trailer for the game dropped in August of that year, it drew jeers from audiences for its corny dialogue and seemingly familiar storyline.
Advertisement
That feeling persisted when the game finally launched on January 24, 2023. Though the game's graphics and traversal mechanics received praise, combat and story divided critics and audiences. A mixed review from IGN noted, "Forspoken's flashy combat and parkour can be fun, but they aren't enough to make its cliche story and barebones open world very interesting to explore." "Forspoken" failed to catch on with customers, and developer Luminous Productions was subsequently folded into the Square Enix Group, effectively shuttering the studio as it existed.