Predicting 2024's Biggest Video Game Flops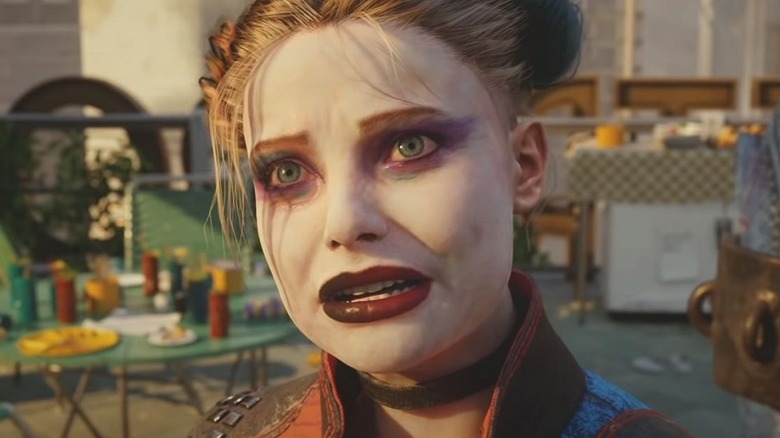 Warner Bros. Games
Sometimes, games don't work out. Whether due to bugs and performance issues, a bad story, or a business model that gets in the way of players' enjoyment too much, games can fail to catch on for a variety of reasons. This often leaves players out $40 to $70 with only an underwhelming game in their Steam Library (which they'll never pick up again) to show for it. 
Advertisement
Because of this risk, gamers love to speculate on what the next big failures might be, both so they can stay away from wasting their time and money on them, and just for entertainment. After all, it can be oddly satisfying to predict that a game in your least favorite franchise will fail, especially if it means saving yourself from having to play it. Here is a look at some of the games due to come out in 2024 that we're worried could end up as critical and/or commercial disappointments. 
EA Sports College Football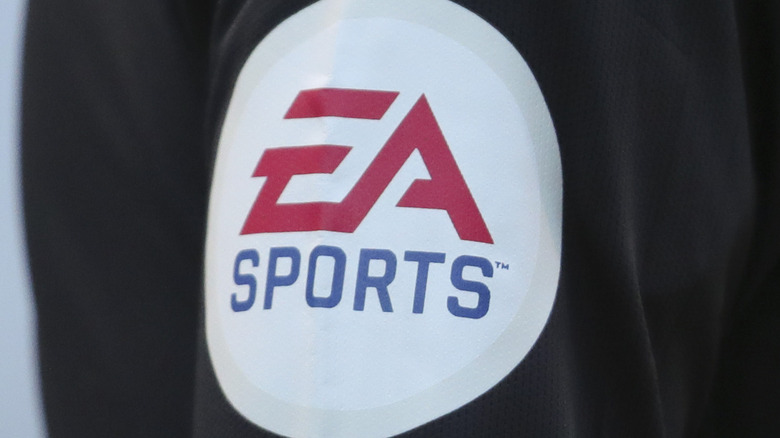 James Baylis - Ama/Getty Images
EA Sports is finally returning to college football in 2024 after a hiatus of more than a decade. The original "NCAA Football" games remain among the most beloved sports titles ever made. Gamers still regularly use emulators to play the games on their PCs and hard copies of the final game in the series, "NCAA Football 14," are currently going for more than $200 on Amazon.
Advertisement
Much has changed in the many years since EA Sports last put out a college football game, though. In the intervening time, the general consensus among gamers is that the quality of EA Sports' games has declined significantly. Microtransaction-based modes have vastly increased as overall features and gameplay quality have seemingly declined. In particular, EA Sports' pro football franchise, "Madden," has been the subject of non-stop ridicule from critics and its community, even though there have been signs of improvement in the last couple of entries.
The new "EA Sports College Football" game will have a lot to live up to, what with the reputation and decade-plus of nostalgia built up around its predecessors. It also has a lot to overcome, especially in terms of the perceived decline of quality experience by similar games. It's hard for any game to clear the bar of such high expectations, and it may well be that "EA Sports College Football" falls short. Whether its issues spring from the microtransactions that have tainted some more recent "Madden" games, or other development factors, fans are worried that it won't recapture the magic of the original "NCAA Football" games.
Advertisement
Suicide Squad: Kill the Justice League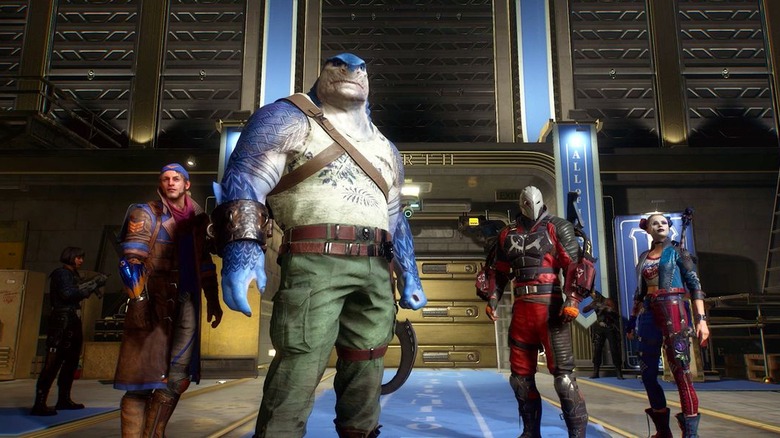 Warner Bros. Games
Rocksteady's "Suicide Squad Kill: the Justice League," has been met with a skeptical reaction from fans pretty much since it was announced. The game certainly has a strong foundation to build on, featuring popular and well-known DC characters such as Harley Quinn and Superman. However, potential players have been extremely put off by the fact that the game was designed around a live service model, rather than as a single-player game.
Advertisement
After the complete failure of a similar live service superhero game in "Marvel's Avengers," it's perfectly understandable why fans would be unsure about this game's quality and longterm prospects. The fan reaction has been so bad that the game has already been delayed multiple times while the kinks get ironed out. "Kill the Justice League" was originally scheduled to drop in 2022, then was pushed back to early 2023, then late 2023, and now it's aiming for early 2024.
Games that get stuck in this sort of development cycle, where the hope is to appease negative fan reaction amid further delays, can sometimes end up lacking cohesion or consistency. Between this and the business model the game is based on, it seems likely that "Suicide Squad: Kill the Justice League" may not end up pleasing anyone, despite its basis in popular properties.
Advertisement
Life By You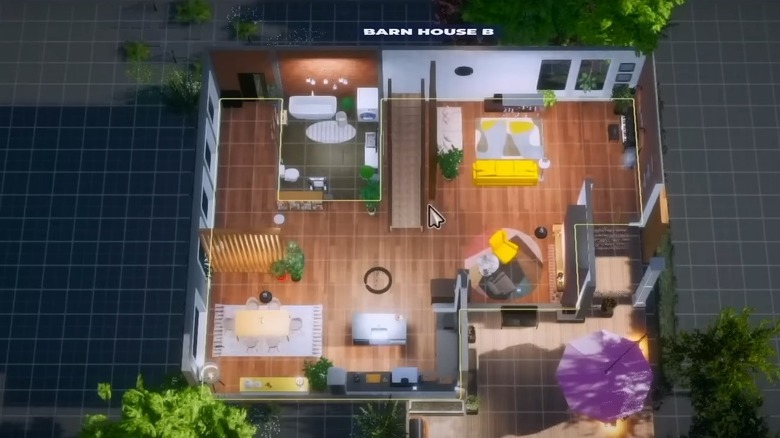 Paradox Interactive
"Life By You" is Paradox Interactive's attempt to break into the casual gaming and life simulation spaces. It's a significant change of pace for the developer and publisher, which is primarily known for grand strategy and historical games such as "Stellaris," "Europa Universalis" and "Victoria." While Paradox has had success breaking into genres and niches dominated by bigger publishers, "Life By You" may present a unique challenge. 
Advertisement
Reaching casual gamers can be notoriously difficult for even large companies, so the game might have trouble reaching its target audience. On top of that, there is already a wildly popular game series occupying the same space: "The Sims." Prying casual gamers away from their beloved "Sims" to start all over in a new franchise might be harder than it seems. After all, EA had enough trouble getting players to move from "Sims 3" to "Sims 4."  Given the overall quality of Paradox's releases in the past, "Life By You" may well end up being a very solid game. Whether that quality manages to turn into financial success, however, is a very different proposition. It remains to be seen if "Life By You" offers enough new thrills to break into the sim market in a big way.
Advertisement
G.I. Joe: Wrath of Cobra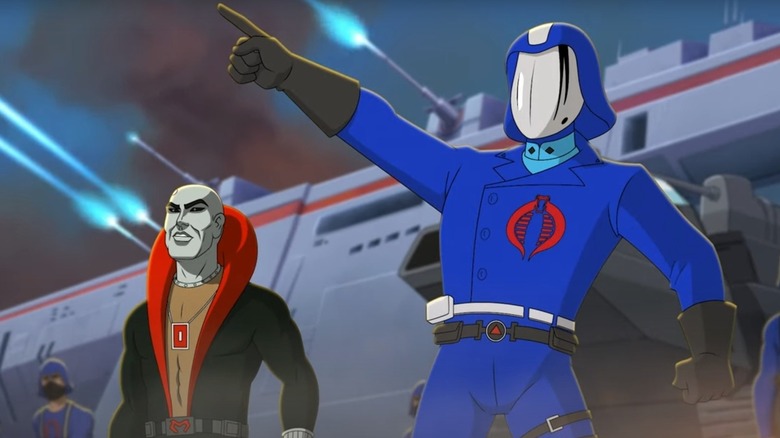 Freedom Games
"G.I. Joe" is a franchise that's hard to pin down when it comes to cultural relevance. Largely seen as a relic of the 80s and 90s, the franchise still receives attempts at a mass media revival every few years. New comics are being released all the time, and there is even a shared cinematic universe with "Transformers" in the works. At this point, the franchise seems willing to just push whatever it can out the door in the hopes of capturing whatever revenue it can off nostalgia. The gaming industry has been no exception in this push for content, which is where "G.I Joe: Wrath of Cobra" comes in.
Advertisement
Designed in the style of a classic 80s side-scrolling beat-em-up game, "Wrath of Cobra" doesn't appear to have much new to offer beyond nostalgia bait. After the poor reception of the most recent game in the franchise, "G.I. Joe: Operation Blackout," as well as the failure of several previous games, that bait may not be enough.
"G.I. Joe" needs to show something truly new and interesting to catch the attention of gamers, lest it be doomed to sit in this cycle of false starts forever. Maybe this will be a surprise on the level of "Teenage Mutant Ninja Turtles: Shredder's Revenge," but it's hard to say for sure.
Killer Klowns From Outer Space: The Game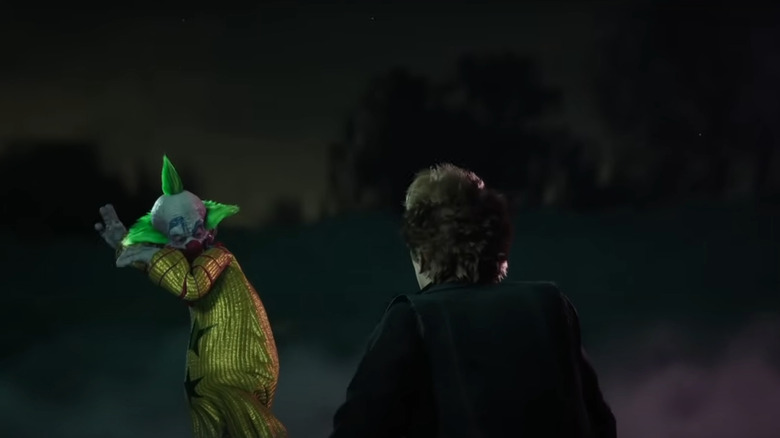 IllFonic
"Killer Klowns From Outer Space" is a cult classic 1988 horror comedy — and it's going to be a video game in 2024. The film is known for being equal parts scary and goofy and retains a loyal fanbase into the present day. That being said, making this asymmetrical multiplayer horror experience is far from a guaranteed success.
Advertisement
Asymmetrical horror games have a hard time staying afloat in today's crowded market. "Friday the 13th: The Game" went under thanks to licensing issues and a lack of content, while "Evil Dead: The Game" ended updates after just a year of existence. These IP are much more well-known than "Killer Klowns from Outer Space." If these weren't able to succeed, it's difficult to predict the longterm popularity of "Killer Klowns." Perhaps the more comedic and absurd elements of "Killer Klowns" will give it something that the darker "Evil Dead" lacked, making it a better fit for variety streamers, for example. "Killer Klowns" seems like the sort of game that could be a great deal of fun, but might still struggle to find an audience.
Advertisement
Vampire: The Masquerade - Bloodlines 2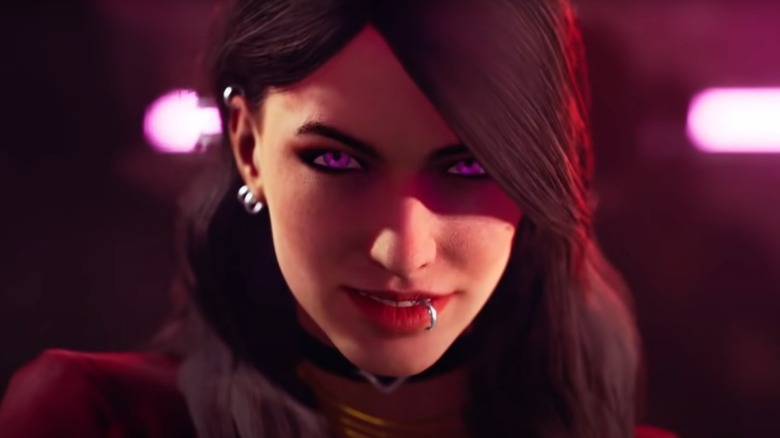 Paradox Interactive
Another Paradox Interactive release, "Vampire: The Masquerade – Bloodlines 2" is a sequel that has been stuck in development hell for years. While its buggy and imperfect predecessor has gained admirers in the time since its release, that is by no means a guarantee of its extremely belated sequel's success — especially given everything the game has been through over the years.
Advertisement
The game's development goes all the way back to 2015, when Paradox first acquired the rights to "Vampire: The Masquerade" from CCP Games. CCP had been working on its own MMO before selling off the rights. Paradox's plan was to recycle the MMO's assets into something else. It took a full four years, however, before a sequel was finally confirmed to be in the works in 2019.  Then, in 2020, Paradox fired lead writer Brian Mitsoda and lost narrative lead Cara Ellison. The game then experienced a full-on change in developers, with Paradox kicking Hardsuit Labs off the project and bringing in The Chinese Room to finish development.
We have sequel to a game that will be 20 years old when its follow-up releases, made by two entirely development companies over years of delays. It's hard to imagine how any game could emerge from that crucible with a cohesive and high-quality story or gameplay, but fans of the vampiric franchise aren't ready to give up hope.
Advertisement
Contra: Operation Galuga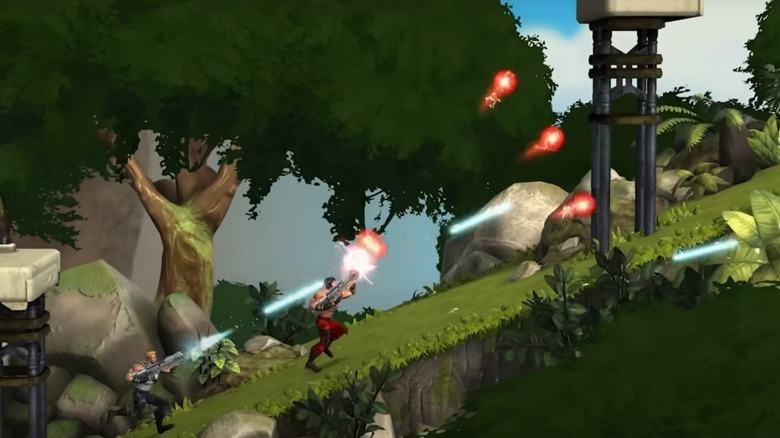 Konami
Much like the aforementioned "G.I. Joe," "Contra" is a popular franchise from the 80s and 90s that has largely lost its luster with more mainstream audiences. The series has only received two new entries in the last decade, and the most recent one, "Contra: Rogue Corps," was both a critical and commercial disappointment. The series may well be on its last legs.
Advertisement
"Contra: Operation Galuga" could be the final chance for "Contra" to reassert itself as a relevant and viable franchise. It's a side-scroller, much like the original game, but takes advantage of modern 3D graphics. While not much is known about the plot or mechanics of the game yet, Nintendo's official site describes it as "a thorough reimagining of the classic run-'n'-gun action game from the '80s, featuring modern graphics and sound, new stages, new enemies and bosses, new play mechanics, an updated weapons system, and explosive co-op combat." In other words, the new version seems to be aiming for what worked in the past. Whether this "reimagining" is enough to resurrect the franchise is hard to say, but the current state of "Contra" is shaky to say the least. Anything less than a fantastic game and a smash hit might not be enough to bring players back to a limping franchise.
Advertisement
Space Nation Online
Space Nation
"Space Nation Online" is a Web3-based cryptocurrency-driven MMORPG. It feels pretty safe to say that it has missed the boat on all of those things. The game is said to be an open world, ship-based sci-fi shooter, with a story inspired by classic space operas. The developer claims that it plans to use Web3 and cryptocurrency to create a more sustainable gaming experience, as well as to add "play-to-earn" mechanics, meaning players can earn cryptocurrency by playing the game. The devs also have longterm goals of eventually expanding the new IP into other media such as TV shows.
Advertisement
It's pretty easy to be skeptical about all of this though, and potential players already are. While MMOs can certainly still be successful, the ones that are have pretty much all been around for years, and it's hard to make a splash in that market. On top of that, the cryptocurrency bubble has burst, theoretically meaning players are far less likely to be drawn in by blockchain buzz than they were a couple of years ago. Lastly, Web3 also largely faded from the public mind following the aforementioned burst, so its efficacy as a marketing tool is likewise in question. Despite its lofty goals, "Space Nation Online" has the deck stacked against its entire business model.
Lollipop Chainsaw RePOP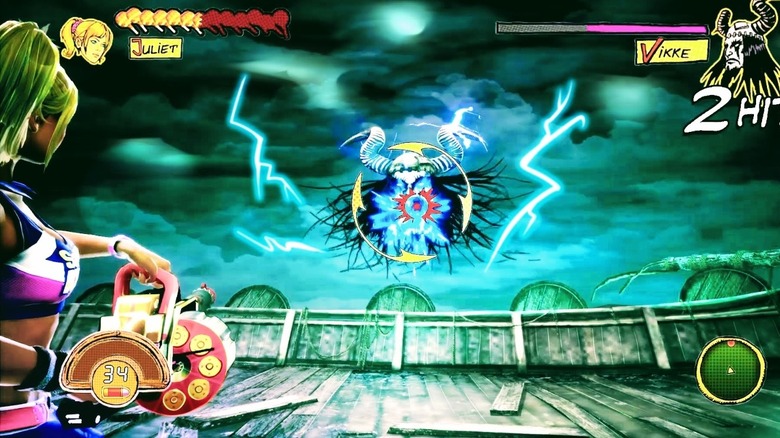 Dragami Games
"Lollipop Chainsaw RePOP" was originally announced as a remake of the 2012 game "Lollipop Chainsaw." If you think that ten years on is a bit soon for a remake, it seems like developer Dragami Games agreed, later changing its scope to a remaster. According to a post by Dragami Games president Yoshimi Yasuda, this change was based on feedback from their fans.  Beyond that, Dragami Games haven't shared much about the remaster, not even a solid release date or what platforms it will come out on. All that's really known at this time is that it has been scaled back and delayed at least once.
Advertisement
私たちは皆さんの要望を踏まえRePOPのゲームデザインをRemakeからRemasterに変更しました…!!!
We have changed the game design of RePOP from Remake to Remaster based on your requests! pic.twitter.com/IRcfQRXN6a

— 安田善巳 Yoshimi Yasuda (@yasudaD5) October 13, 2023
From the lack of info to the seeming total change of direction in the middle of development, there are a lot of elements here to give fans pause. Some fans have speculated that "RePOP" may even have been initially announced as a remake just to generate hype, but there's no solid proof for this theory. Others are put off by the lack of involvement from Suda51 and James Gunn, the original co-director and writer, respectively. Only time will tell if this pep rally lives up to the first time.
Advertisement
MultiVersus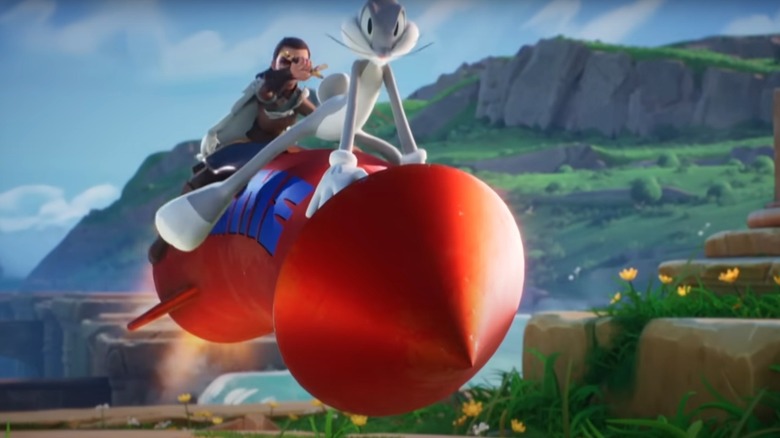 Warner Bros. Games
"MultiVersus" is a bizarre case. This colorful multiplayer fighting game features a wild mash-up of cartoon characters such as Bugs Bunny and Shaggy, as well as live-action characters like Arya Stark. It looked to all the world like the game had not only been fully launched, but that it was a smash hit. "MultiVersus" received a solid reception from both critics and fans. Everyone loved it, and it quickly reached over 10 million unique players.
Advertisement
Then, nearly nine months after it was released, developer Player First Games, announced that the game was going away, at least temporarily. Player First Games considered these nine months to be the game's open beta period, which meant it was time to take it down to polish and finalize the product. This was a surprise, as many players thought they'd been playing a fully released game.
While many players reacted surprisingly well to the news that one of their new favorites was unexpectedly being shuttered for a bit, others became furious and began demanding refunds for in-game purchases. It remains to be seen whether "MultiVersus" will be able to recapture the hype of its stunningly successful open beta release when it relaunches in 2024. 
Advertisement