MultiVersus Fans Up In Arms Over Shutdown Announcement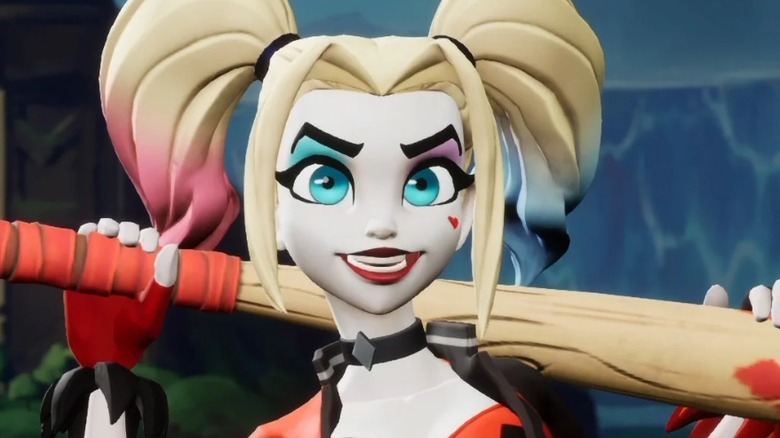 WB Games
Warner Bros. Games' multiplayer brawler "MultiVersus" entered its open beta in July 2022, and almost immediately it started replacing "Super Smash Bros." for some players. But after two seasons, the inclusion of a real-money shop, and even major crossovers like the Black Adam pack, WB Games and Player First Games announced that the open beta phase for "MultiVersus" will be ending on July 25, 2023. This doesn't mean the game is nearing a full release, though — it's quite the opposite. 
In an announcement on March 27, 2023, the developers revealed that "Multiversus" would essentially be taken down on July 25 to prepare it for a 2024 release. Starting April 4, 2023, the game will be unavailable for download, and its in-game store will be shuttered. The update comes from Player First Games' head Tony Huynh, who thanked the community for its commitment and for the awards the game has received in its open beta stage. "We know there's still a lot of work to do," reads Huynh's announcement. "We do know that this news might be disappointing, but rest assured, 'MultiVersus' will be back." 
MVPs, thank you for the support during Open Beta! The feedback and inspiration has been amazing. Open Beta will close on June 25 as we prepare for full launch in early 2024. #MultiVersus will be back better than ever with new content, features, modes & more when we return. pic.twitter.com/6NOCMRDBrp

— MultiVersus (@multiversus) March 27, 2023
Fans responded in a variety of ways, with many wanting nothing but the best for this breakout brawler, but there were some sticking points, like the game's real-money currency, Gleamium. Warner Bros. Games' announcement tells fans that everything they unlocked or purchased will still be there in the 2024 full game. But despite this assurance, some fans are asking for refunds for higher-end items like the $100 Founder's Pack – and some are questioning whether the game will be worth returning to at all.
The end of Multiversus' open beta has sparked discourse
As of July 25, 2023, the only way to play "Multiversus" until its full release in 2024 will be in its offline mode, and that's only for fans who download it before April 4. But the game has had an in-game store with Gleamium, a real-money currency, practically since it entered open beta. Some fans spent lots of money on the game on Gleamium, and now feel frustrated they will be unable to use their purchased items for an unspecified amount of time. One fan questioned whether the game would actually return at all in 2024, with the failure of Amazon Games' "Crucible" offered as a comparison.
Just because they said they'll be back doesn't mean they actually will, look at what happened to Crucible.
by
u/MonkeyDLenny in
MultiVersusTheGame
Perhaps surprisingly, the announcement's YouTube comment section was more supportive of the decision, glad that it's getting the fixes it needs for the most annoying parts of the game. Many of the top comments are hopeful that the full release "brings new life to the game," and that a Season 3 will include a total overhaul for the rougher edges of "Multiversus." 
[
Rough times for Founders
by
u/NoNefariousness2144 in
MultiVersusTheGame
The issues of in-game purchases being offered, and then taken down, will likely continue to be a debate in the fanbase. But for some, the "Multiversus" community's hope for a completed, fixed game in 2024 is shadowed by the unassailable feeling that this is a bad omen for the future of "Multiversus." Whatever the case, fans will have to wait until WB Games and Player First games have more to reveal about their "Multiversus" plans for its return in 2024.