Players Build Epic Cyberpunk City In No Man's Sky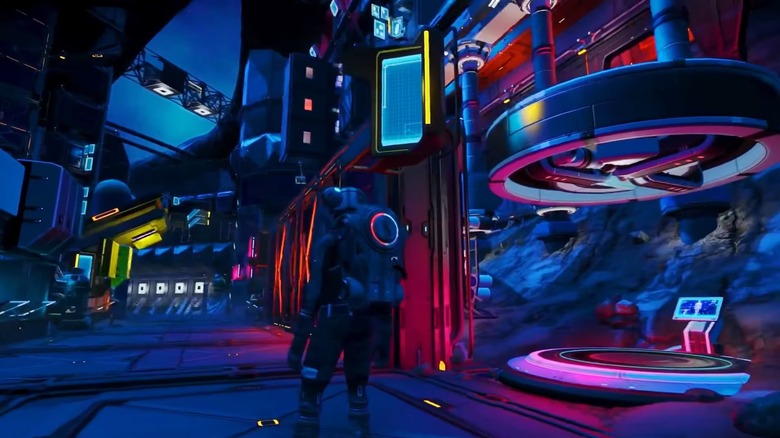 Remember when No Man's Sky was getting dunked on repeatedly by players and critics? We've come a long way since then. The game's improved by leaps and bounds, giving players new ways to explore and create. But if you want proof that No Man's Sky is better today than it was at launch, all you have to do is check out this cyberpunk space metropolis.
Replicant City looks as though someone ripped a location out of Cyberpunk 2077 and put it in space. It's a collaboration between a number of No Man's Sky players; a testament to how Hello Games has upgraded the title both on the creative side and on the social side. It's intriguing enough just seeing the trailer and imagining our own space men and women strolling up and down the city's neon-lit streets and alleys. But where Replicant City is really meant to shine is in VR.
And wouldn't you know it, VR support for the title launches today as a part of No Man's Sky: Beyond.
According to Game Rant, the players behind Replicant City haven't given out the coordinates for the location just yet, as they've been waiting for No Man's Sky's virtual reality features to take hold. So if you're anxious to check the city out, you can probably expect another video to show up on co-creator ER Burrough's YouTube channel at some point with more details. We'll definitely be looking out for more No Man's Sky creations to show up now that the game's latest update is landing on PC and consoles, further expanding what players are able to pull off in its infinite universe.
Plus there's an entire planet that hosts a Rocket League-type game. You can probably guess where we'll be headed when the update drops.
No Man's Sky: Beyond launches today on PC, PlayStation 4, and Xbox One.