Sony Caves, Lets Hi-Rez Studios Bring PS4 Cross-Play To Its Games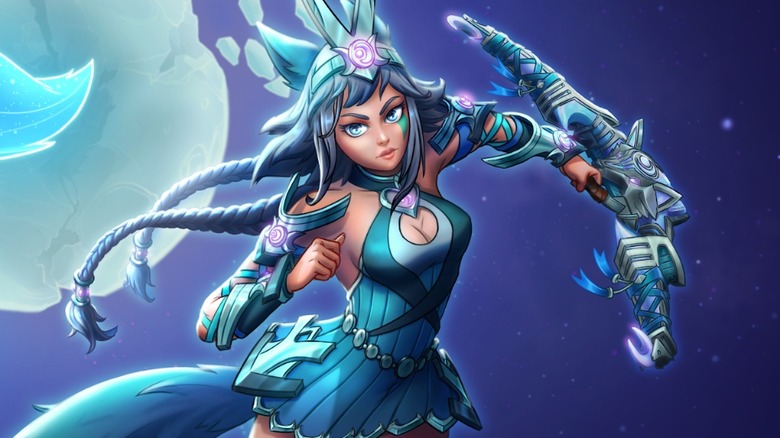 Is Sony finally loosening up on the cross-play side of things? That may be the case, as we got word today that three new games will be joining the PlayStation 4 cross-play family in the near future. Best part? They're games that weren't allowed to just a few short months ago.
Paladins is a free-to-play hero shooter from developer Hi-Rez Studios, and starting today, the game has cross-play support on PlayStation 4 for the very first time. Two other Hi-Rez Studios titles will also be getting PS4 cross-play support at some point: Smite (a free-to-play MOBA) and Realm Royale (a free-to-play battle royale game).
Why is this so interesting? Because there's a line you can draw back to almost a year ago,when Hi-Rez announced its intent to support cross-platform play and Sony was barely putting a toe in the cross-play water with Fortnite. Shortly after Hi-Rez started letting platforms play with one another, the studio took Sony to task for locking PS4 players out of the experience. And the two sides seemed at odds over who was actually to blame, with Sony essentially saying, "Hey, if you want to do cross-play, contact us!" And Hi-Rez responding, "We did contact you, and you told us we couldn't."
We concluded at the time that Sony was probably to blame, which makes today's news about Hi-Rez's games all the more exciting. More games have come along to bust up the PlayStation 4's walled garden since Hi-Rez tried and failed earlier this year, including Destiny 2 with cross-save and Call of Duty: Modern Warfare with cross-play. And Sony might finally be realizing that there's far too much momentum behind this movement to keep fighting it. Microsoft and Nintendo will continue letting developers do cross-platform whatever, and unless PlayStation wants to be the odd platform out, it'll have to adapt.
Keep your eyes peeled. We have a feeling we're going to see more announcements about cross-play support on PlayStation in the very near future. In the meantime, you can start enjoying cross-play in Paladins right now, with support coming to both Smite and Realm Royale somewhere down the road.